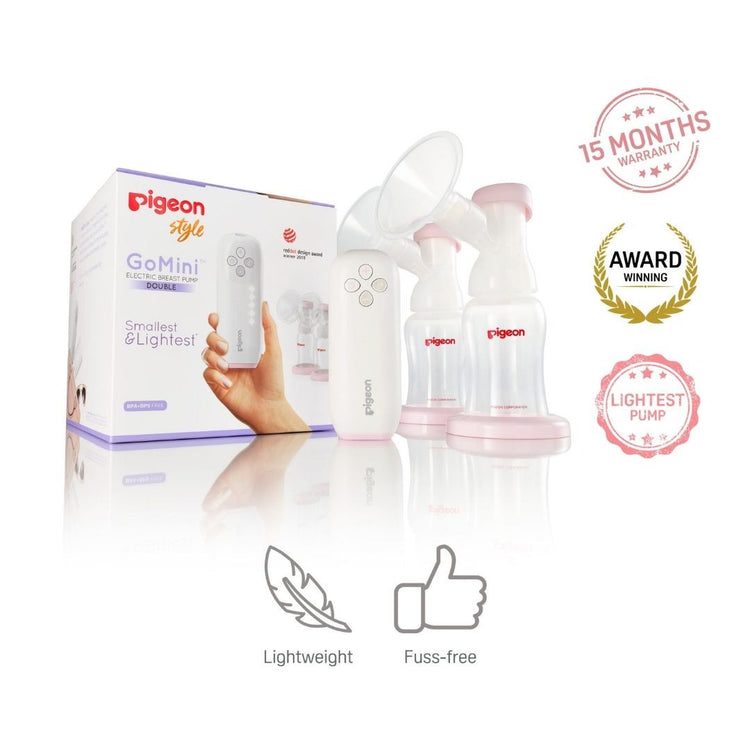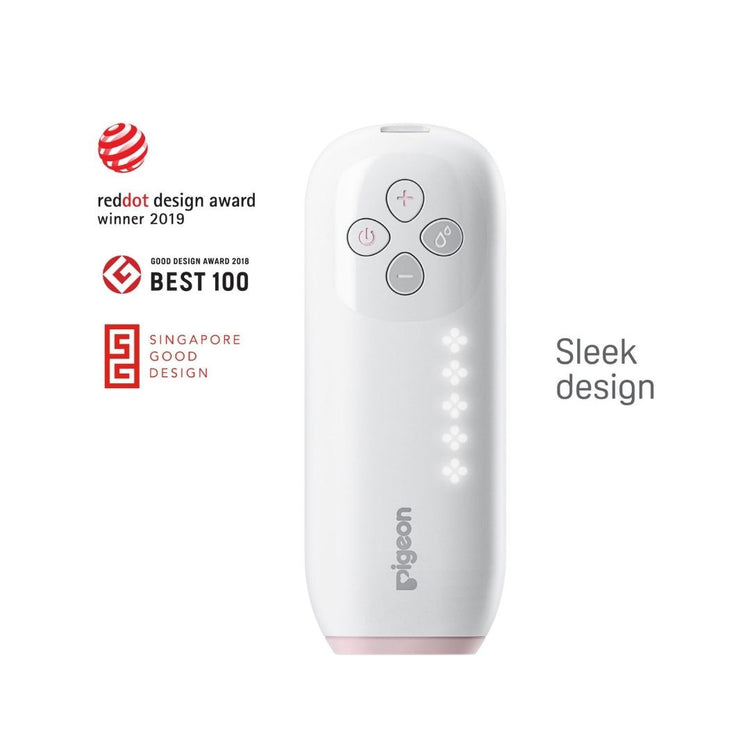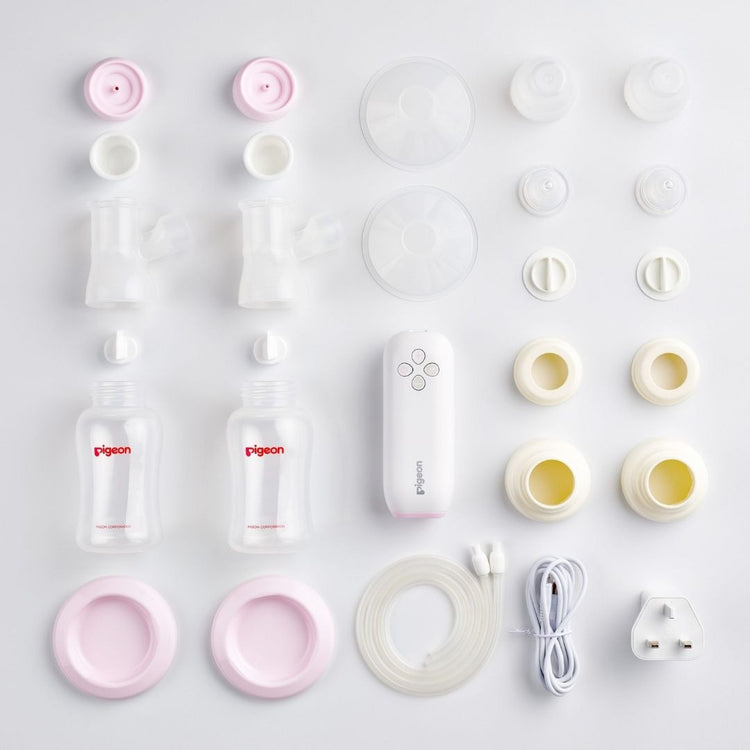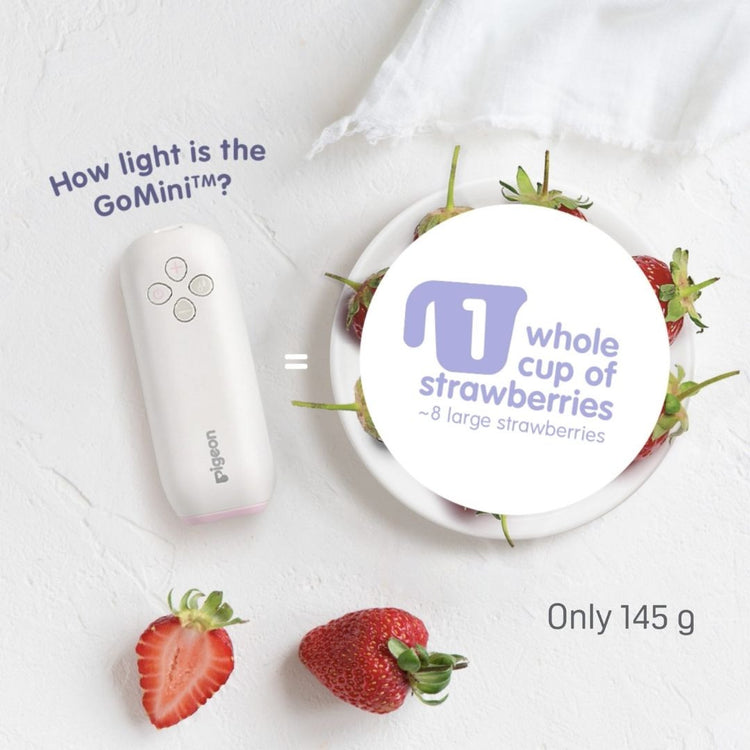 The GoMini Electric Breast Pump is the LIGHTEST pump we have! It is compact, easy to store, and lightweight features are ideals for on the go mothers.
Portability: as light as 8 strawberries (145g), it's easy to carry it around and the sleek design fits into any compartments.
Usability:
Ergonomically shaped to fit in one hand, the buttons are intuitively functionable. Anti-slip features.
Its control buttons are strategically positioned and ergonomically designed for easy, intuitive one-hand operation. Its pump body not only prevents back flow. The orientation of the tube holder makes it more accessible when in use.
Versatility:
Easy Switch between stimulation and expression mode. Pump can be powered by AC adaptor or battery bank.
Customizable expression modes and 5 different suction strengths to choose from.
Others:
Anti-slip surface to enhance gripping.
Lanyard loop for security during use
Note: Only double pump is available. Comes in regular flange 23mm, Large flange 27mm sold separately.