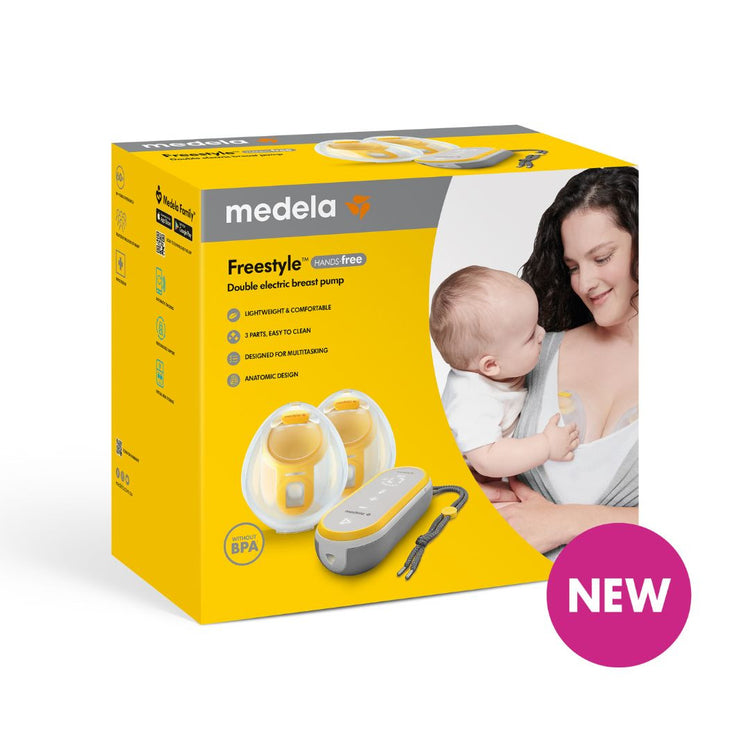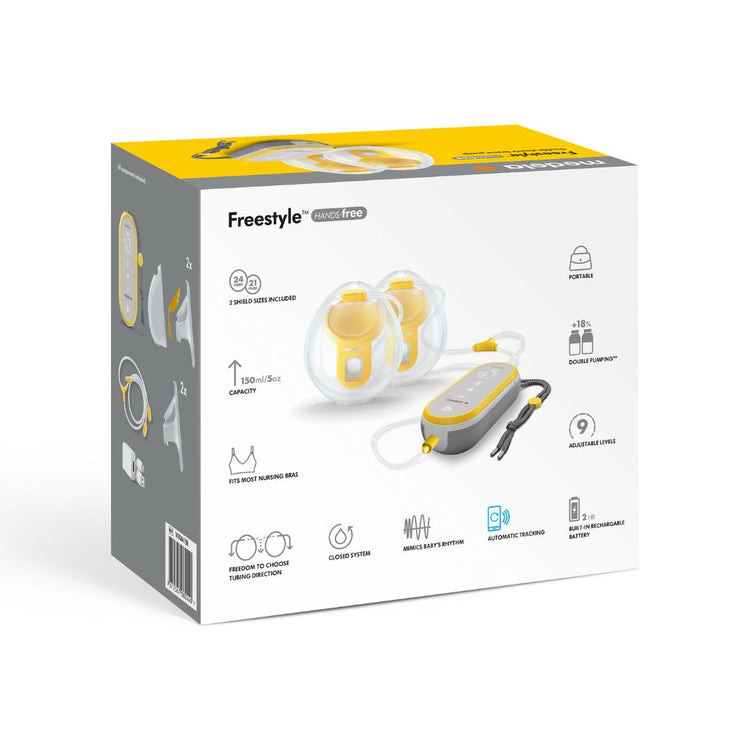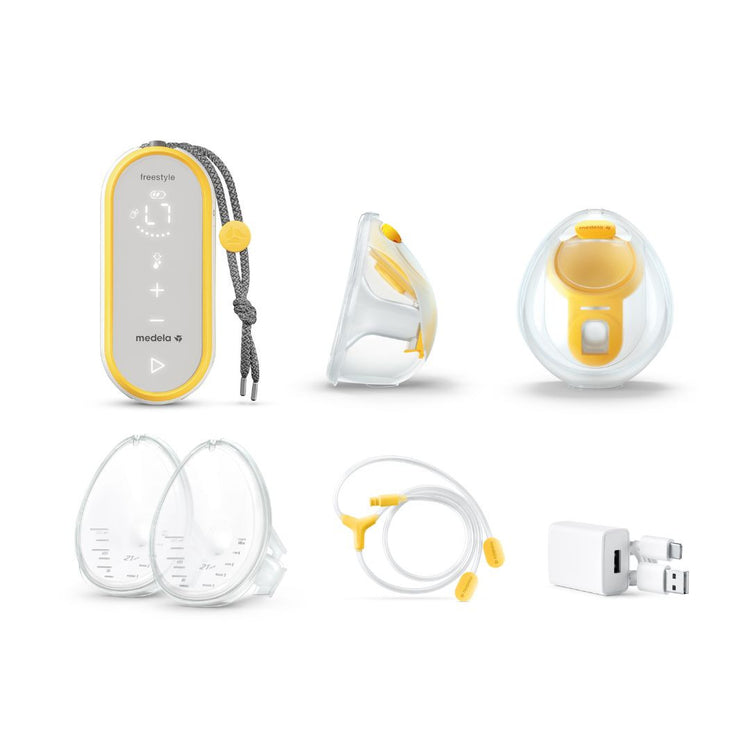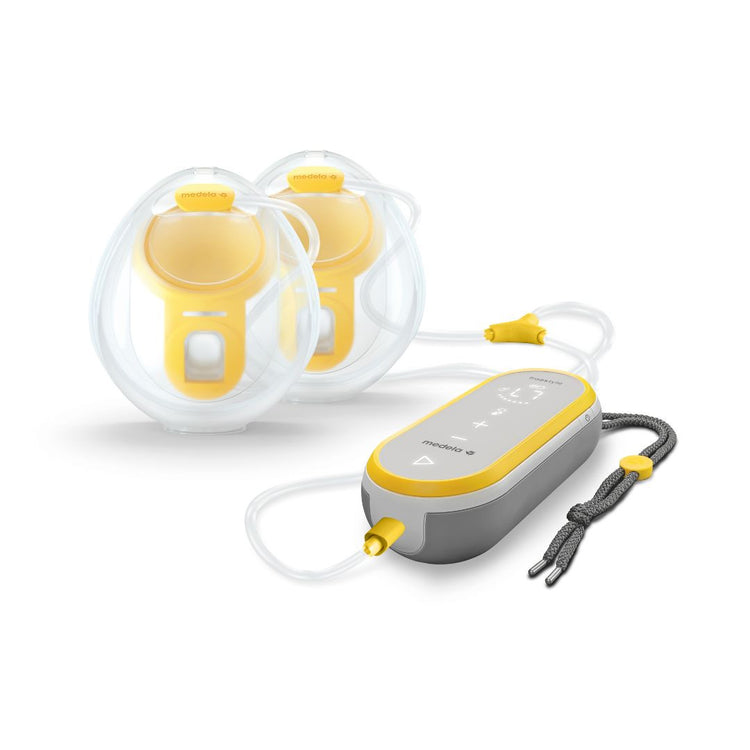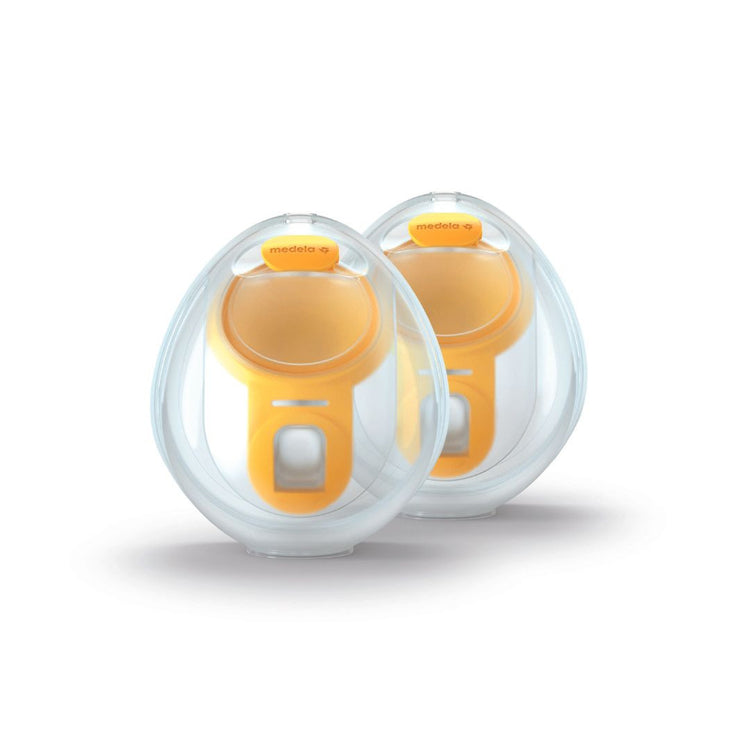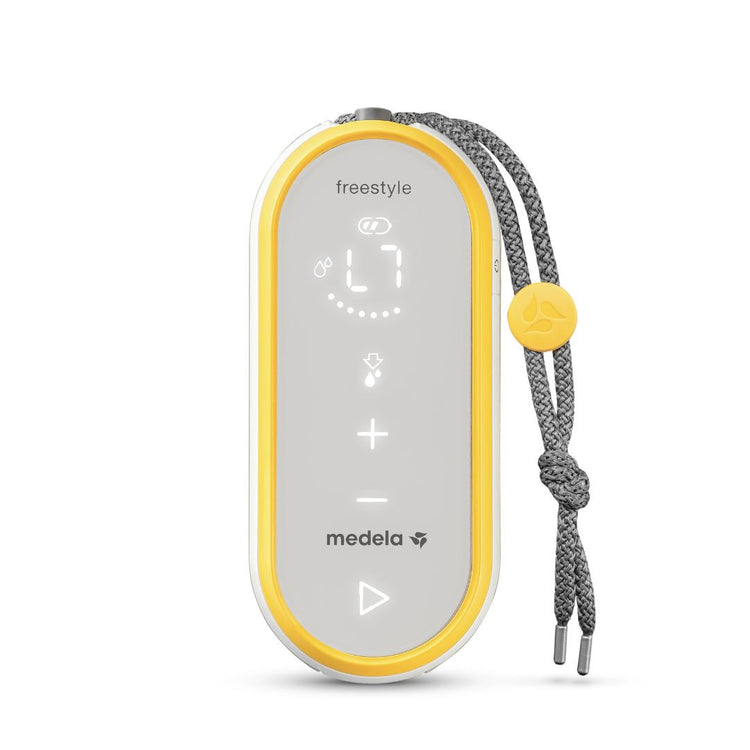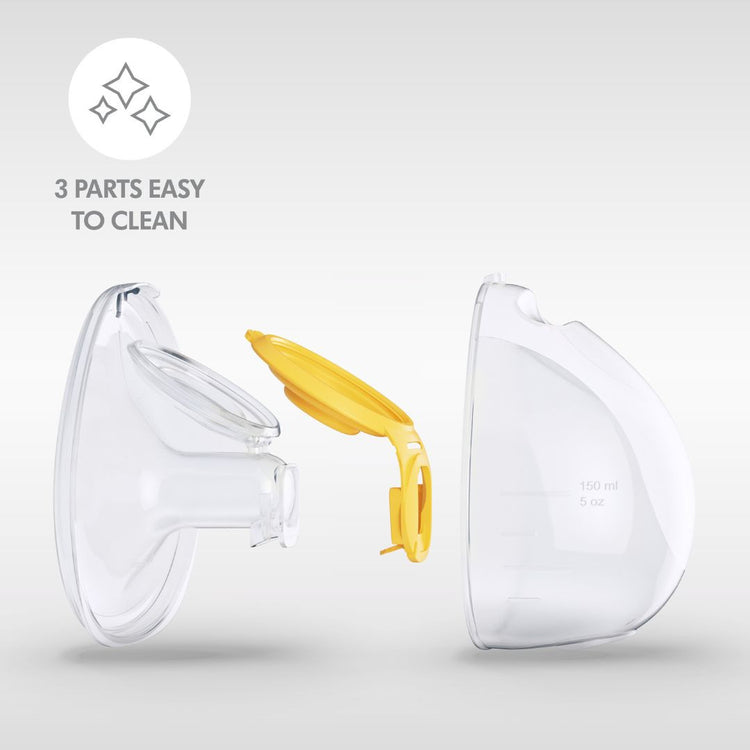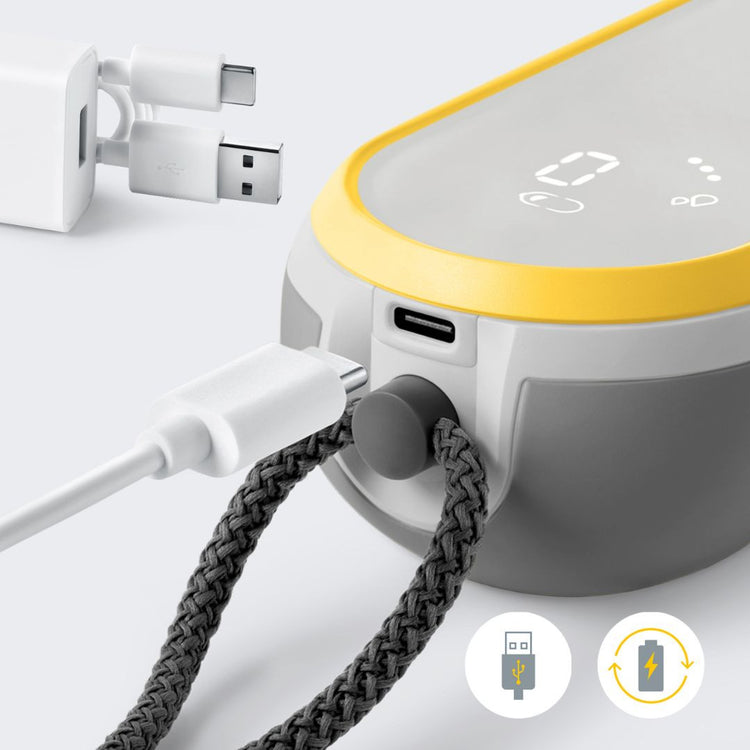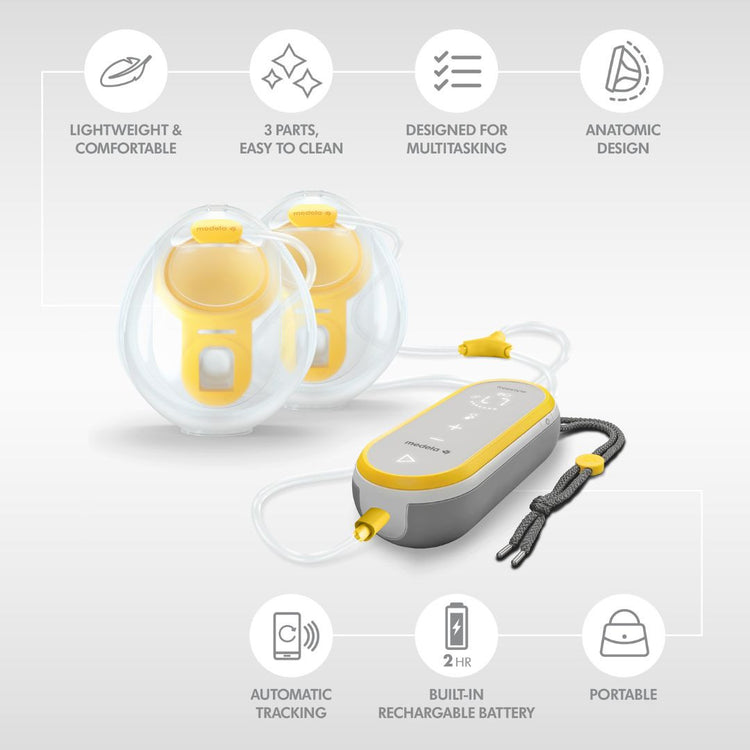 Medela Freestyle Handsfree Breast Pump
Medela Freestyle Handsfree Breast Pump
48
people are viewing the right now
6 sold in last 24 hours
Fast 1-2 day
Shipping
Secured
Payments
Easy
Returns
100%
Authentic
The Freestyle™  Hands-free is Medela's smallest and first wearable hands-free double electric breast pump, designed so you can carry on with other tasks while you're expressing. The compact, pocket-sized pump is a separate unit, allowing our lightweight collection cups to fit discreetly inside your bra for a superior hands-free pumping experience.
Medela takes pumping to a new level with the Freestyle™ Hands-free breast pump. The anatomically shaped collection cups fit seamlessly in most nursing bras and have been designed to be assembled in only three simple steps. The combination of 105° angled breast shields and 2-Phase Expression®technology makes Medela's Freestyle™ Hands-free breast pump the superior hands-free experience.
At a glance
Wearable, ultra-lightweight collection cups are amongst the lightest available (76g each) and designed to fit comfortably and discreetly in your bra
Freestyle™ Hands-free pump combines comfort with portability, helping busy mums to multitask
Separate pump stays in your pocket instead of weighing on your breast
Anatomically shaped collection cups uniquely designed to maximise milk expression and comfort by reducing compression of breast tissue
Easy to clean and assemble collection cups with just three parts and in only three steps. Dishwasher safe
Transparent design so you can easily align the nipple and check if milk is flowing
Built-in, USB-rechargeable¹ battery for convenient pumping wherever you are
Connectivity to the Medela Family™ app allows you to create a personalized profile tailored to your needs
2-Phase Expression™ technology mimics baby's natural sucking rhythm – faster at first to stimulate milk flow, then slower to express milk for efficient and comfortable pumping


Wear it together with your nursing bra
Freestyle™ Hands-free is designed for mums with an active, on-the-go lifestyle. The collection cups fit comfortably inside most nursing bras.
Complete discretion, comfort and convenience
At 76g each, our collection cups are amongst the lightest available. They won't weigh down or heat up your sensitive breasts because the pump motor is a separate unit. The pump is compact enough to stay in your pocket, so your hands are free to deal with everything else on your to-do list.
Easy to assemble and easy to clean collection cups
That means it's also easy on your schedule. There are only three steps, making assembly and cleaning quick, easy and stress free. Plus, it is dishwasher safe for even more convenience.
See-through components take the guesswork out of pumping
With its transparent cups, the Freestyle™ Hands-free gives you added reassurance that you're expressing correctly. The clear cups make it easy to accurately position the nipple and you get instant confirmation that milk is flowing.
More milk, more comfort
Most breast pump shields have a 90° angle. The Freestyle™  Hands-free breast shields are designed with our research-based 105° angle technology to create a more natural fit and reduce pressure on the breast, resulting in better milk removal and more comfort. 
It's from Medela, a trusted expert in breast milk feeding for 60+ years
The new Freestyle™ Hands-free Breast Pump features well-researched Medela technologies such as 105° angled breast shields and 2-Phase Expression™. It also features the new Hands-free collection cups, which are uniquely designed to anatomically fit most breast shapes and nursing bras.
1 pump, 2 ways to collect
The pump motor you get with the Freestyle™ Hands-free works with our classic PersonalFit Flex™ parts too². If you already have them, or would like the flexibility to pump with them, you can enjoy the complete benefit you get from the seamless integration between the two.
Warranty Period: 1 Year