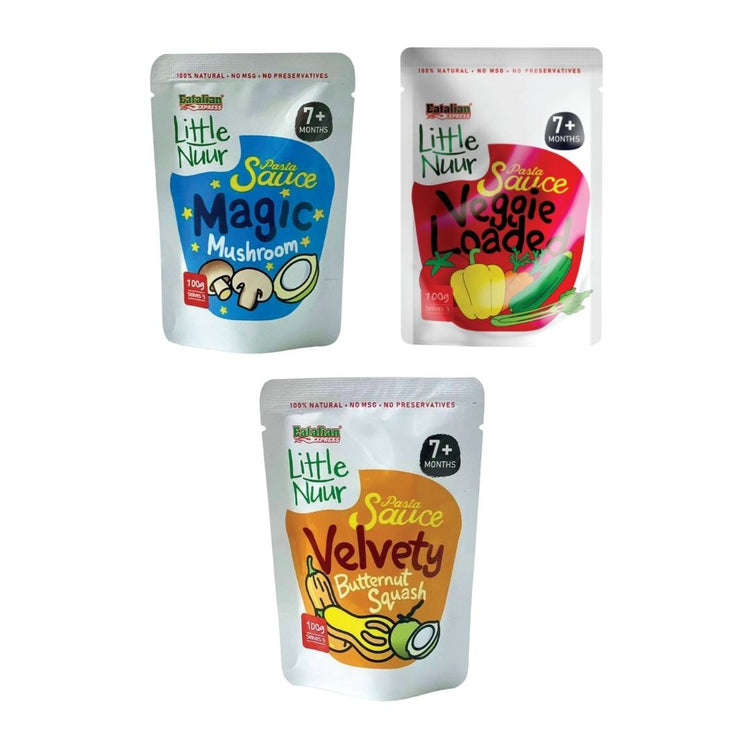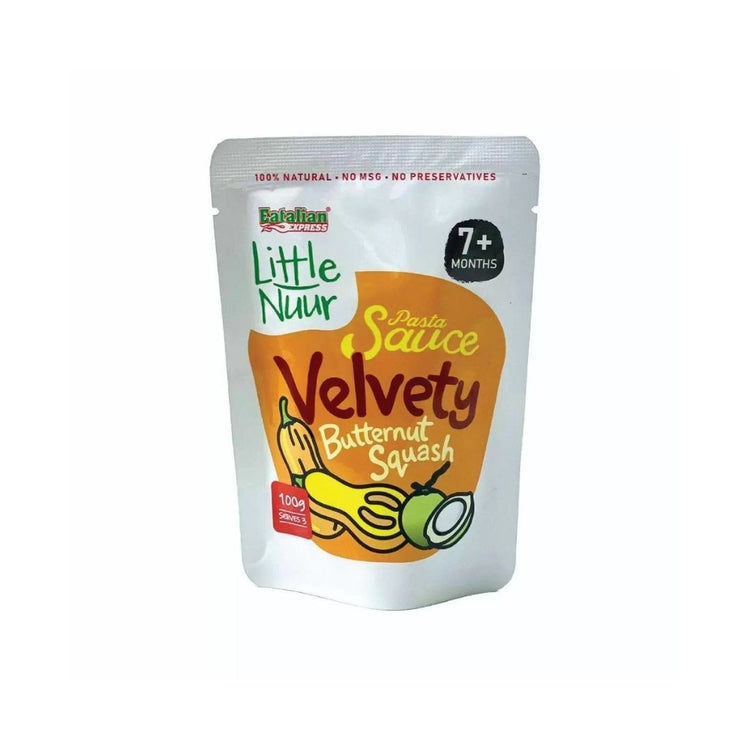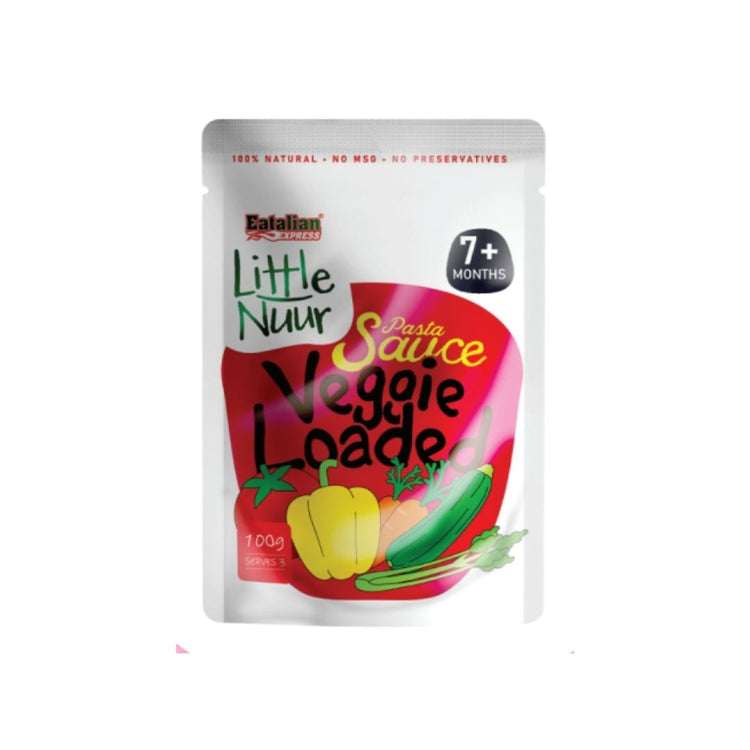 Eatalian Express Little Nuur Pasta Sauce (100g)
Eatalian Express Little Nuur Pasta Sauce (100g)
22
people are viewing the right now
6 sold in last 24 hours
Veggie Loaded
Butternut Squash
Magic Mushroom
Fast 1-2 day
Shipping
Secured
Payments
Easy
Returns
100%
Authentic
At Little Nuur we are parents too. We pick only the best natural ingredients nature has to offer. Absolutely no artificial preservatives nor additives, sugar nor salt in our products.
New to the Eatalian Express family – Little Nuur pasta sauces pair perfectly with Eatalian Express vege pastas.
The sauces are suitable for babies 7 month old onwards and are ready-to-eat – absolutely no cooking required!
100% natural
No added MSG
No preservatives
Muslim product
Travel friendly
Ingredients (Veggie Loaded): Filtered water, tomato, carrot, zucchini, celery, capsicum, tomato puree, olive oil, onion and garlic.
Ingredients (Velvety Butternut Squash): Filtered water, butternut squash, coconut cream, garlic, olive oil, nutmeg powder.
Ingredients (Magic Mushroom): pCoconut cream, Button Mushroom, Filtered water, Butter and Yellow Onion, Italian mixed herbs.
100g per sauce pack.
Serves 3 baby servings.
Flavour

Veggie Loaded,

Butternut Squash,

Magic Mushroom