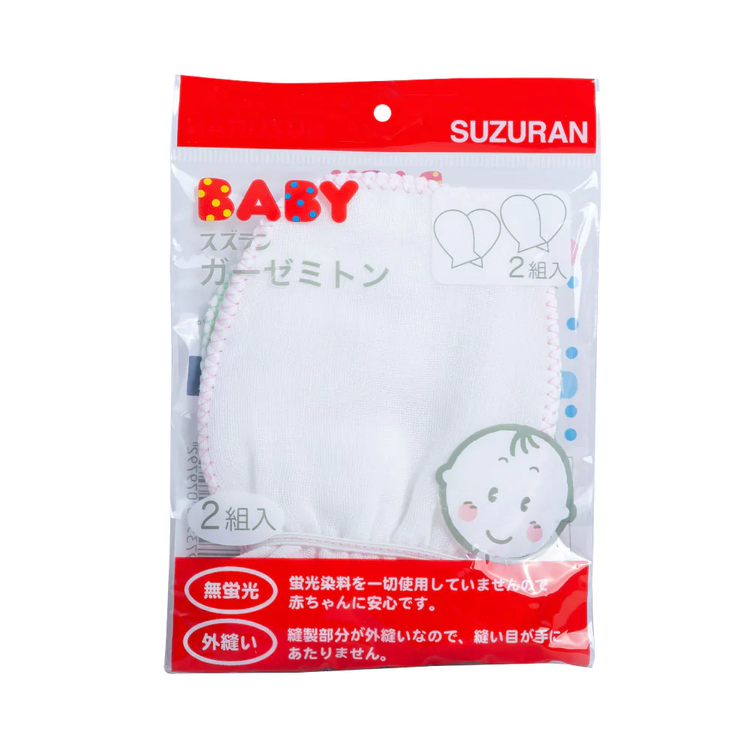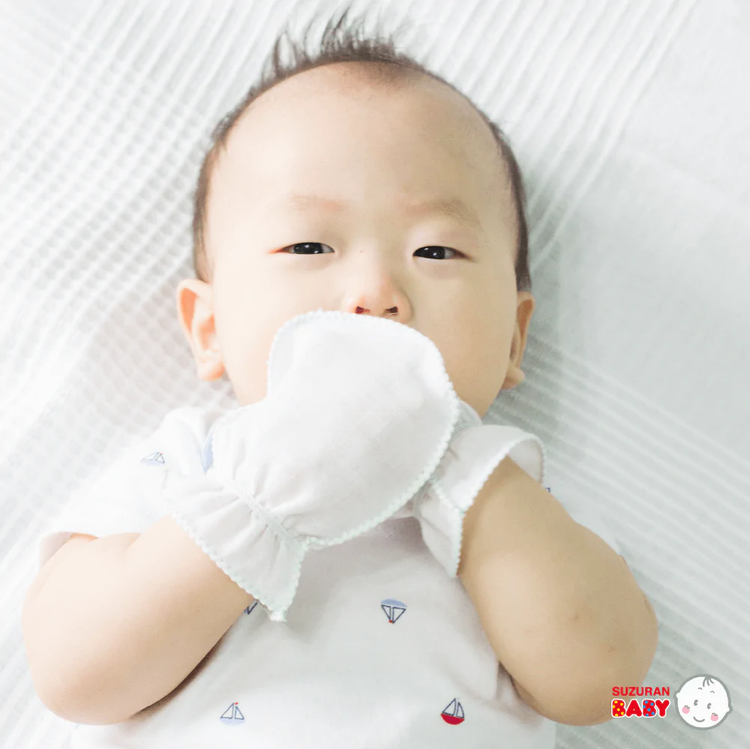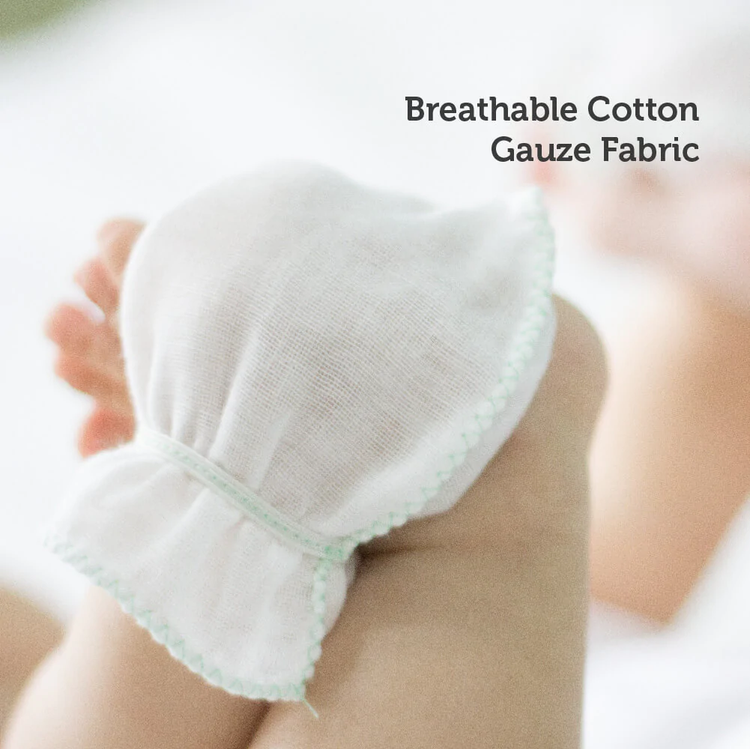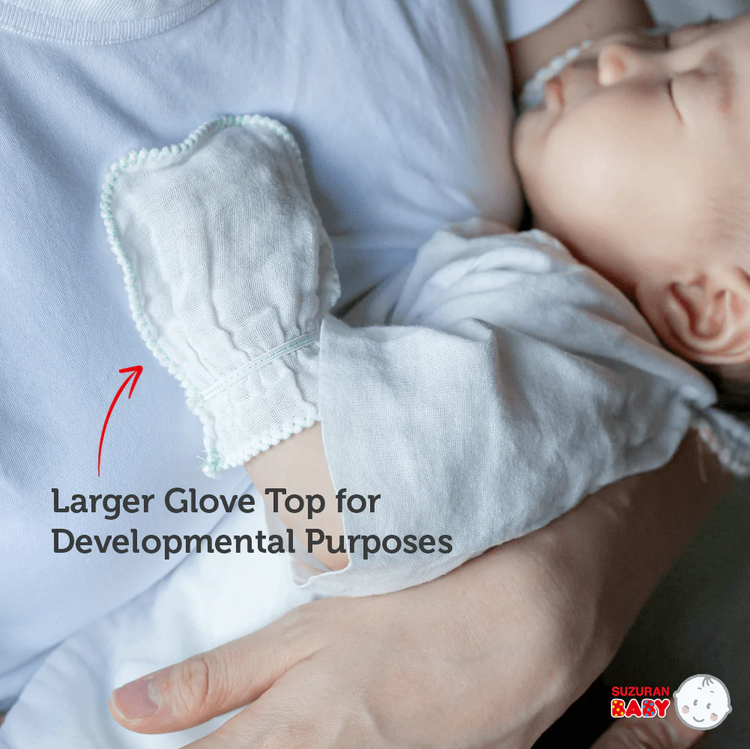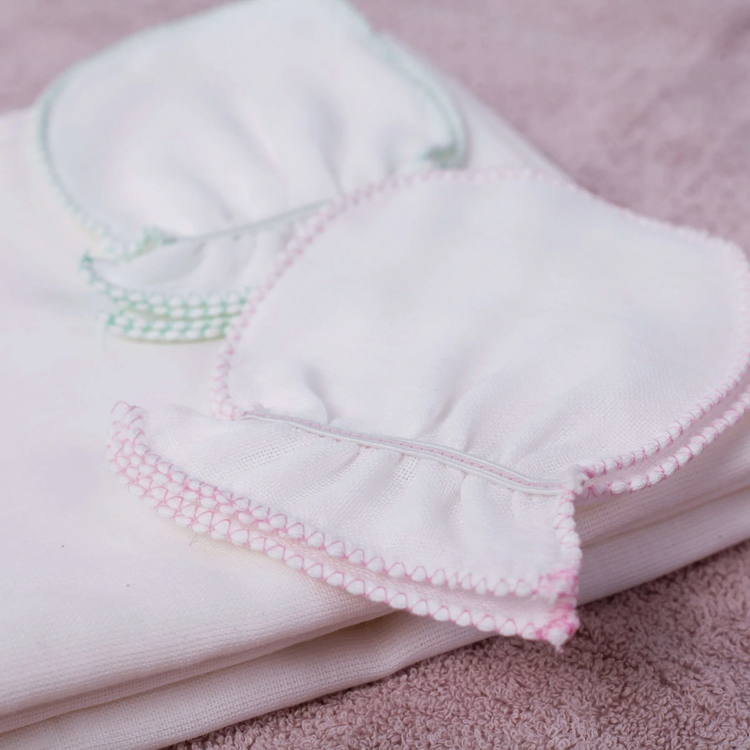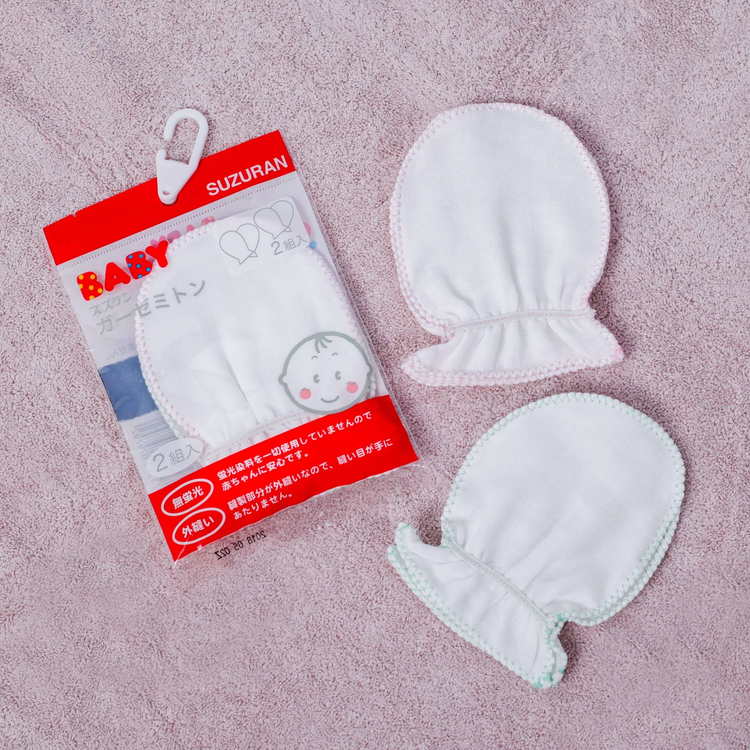 Suzuran Baby Gauze Glove (2 pairs)
Suzuran Baby Gauze Glove (2 pairs)
45
people are viewing the right now
6 sold in last 24 hours
Fast 1-2 day
Shipping
Secured
Payments
Easy
Returns
100%
Authentic
Discover 100% cotton daily wear for your baby that's resistant to the hot weather. Cotton wear that is super comfortable, highly breathable, absorbent and quick dry.
Ideal for baby daily wear to prevent scratches and bites

Larger glove top design that enables baby to move their fingers for developmental purposes
WASHING INSTRUCTIONS:
Washing method: Hand wash or machine wash with gentle cycle or low spin.
Water temperature: Cold water (less than 35°C). Warm or hot water will shrink the fabric.
Detergent: Baby detergent / mild detergent 
Drying: Hang dry under the sun

Note: Using a dryer will shrink the fabric a little. If you have to use a dryer, set the temperature as low as possible.
Highlight
Antibacterial 

Sterilized under high pressure

Non-allergenic

No additives, chemicals and fluorescence added

Soft and ultra-lightweight

Highly breathable and absorbent

Durable, washable

Gentle on baby's skin
What's in the box
1 x Suzuran Baby Gauze Glove (2 pairs)