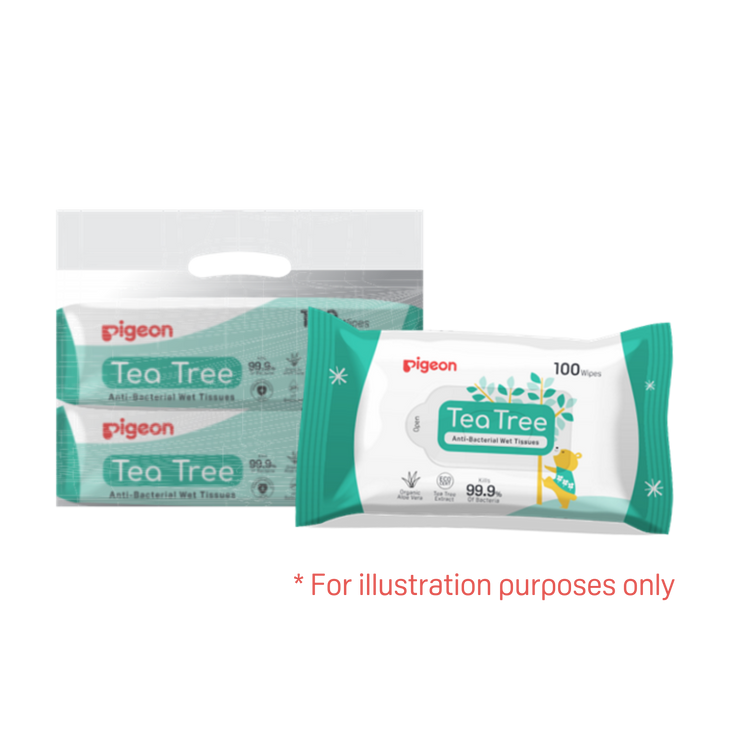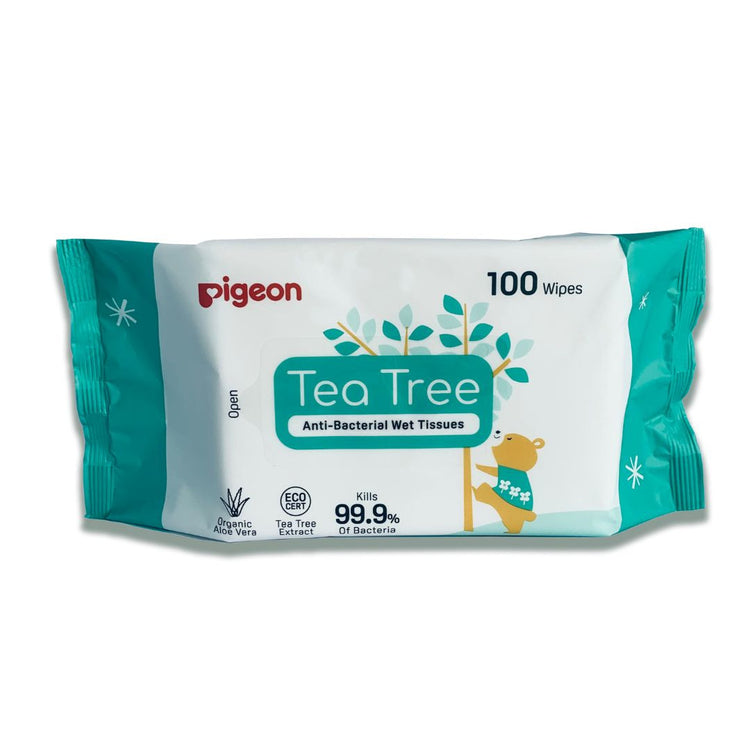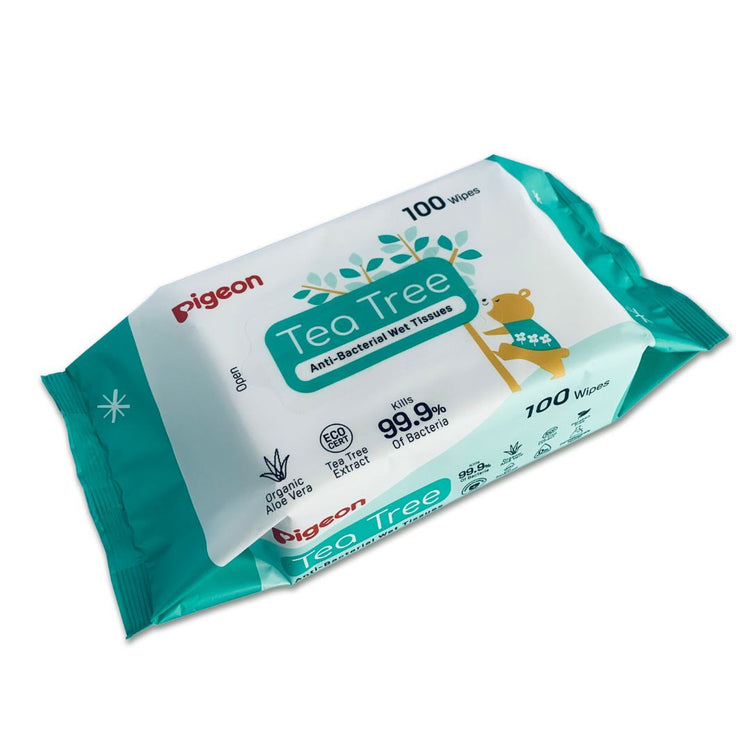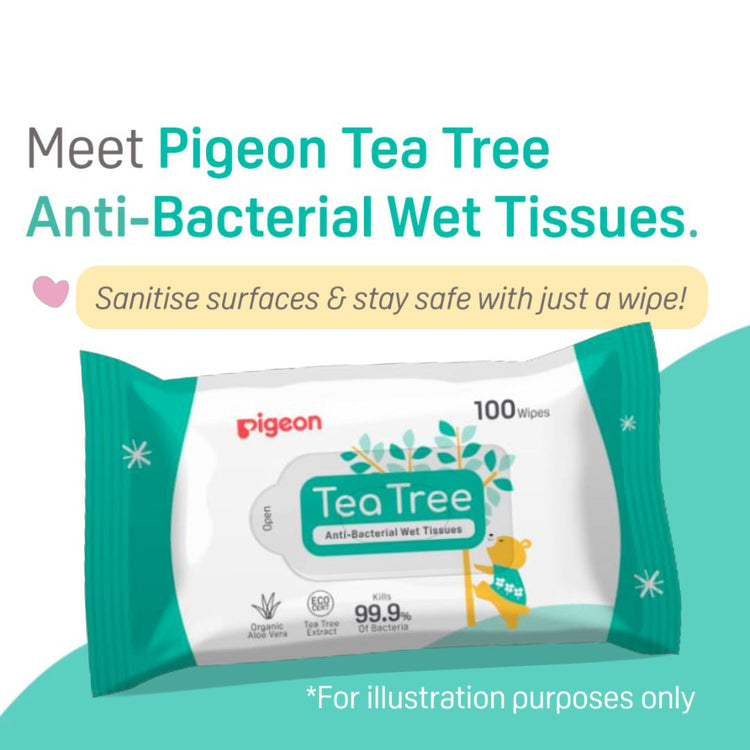 Pigeon Tea Tree Anti Bacterial Wet Tissues (100sx2)
Pigeon Tea Tree Anti Bacterial Wet Tissues (100sx2)
42
people are viewing the right now
6 sold in last 24 hours
Fast 1-2 day
Shipping
Secured
Payments
Easy
Returns
100%
Authentic
Our little explorers are always at risk, so we have to keep them safe!
Sanitise surfaces & stay safe with just a wipe of our Tea Tree Anti-Bacterial Wet Tissues! It contains organic tea tree leaf extract and anti-bacterial agents that kill 99.9% of bacteria for effective cleaning. Infused with aloe vera juice, they remain gentle even on delicate skin, protecting mommy and daddy's hands too!
A more natural alternative.
Contains Tea Tree Extract (Eco Cert) that effectively kills 99.9% of bacteria.
Contains Organic Aloe Vera, locks in moisture and hydrates the skin.
Gentle on skin with mild formulation that reduces skin irritation
Benefits of Tea Tree
A Natural Disinfectant: Kill several common bacteria and viruses responsible for causing illness like E.coli, S.pneumoniae, and H. influenzae.
A Safer Alternative: Sanitises surfaces without leaving traces of harsh chemicals that are hazardous for your family or pets.
Benefits of Aloe Vera
Locks In Moisture: Rich in Mucopolysaccharides, which help retain moisture and increase water content in the skin.
Fights Inflammation: High in antioxidants and fatty acids that help to reduce inflammation and fight free radical damage.
Ingredients
Aqua, Propylene Glycol, Aloe Barbadensis Leaf Juice, Benzoic Acid, Caprylyl Glycol, Polysorbate 20, Polyaminopropyl Biguanide, Fragrance, Cetylpyridinium Chloride, Melaleuca Alternifolia (Tea Tree) Leaf Extract, Sodium Hydroxide.