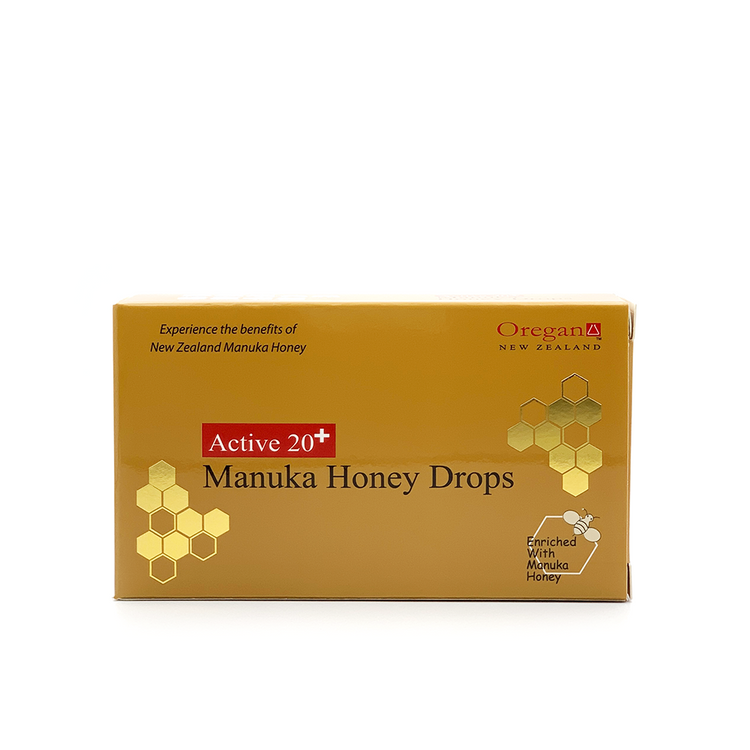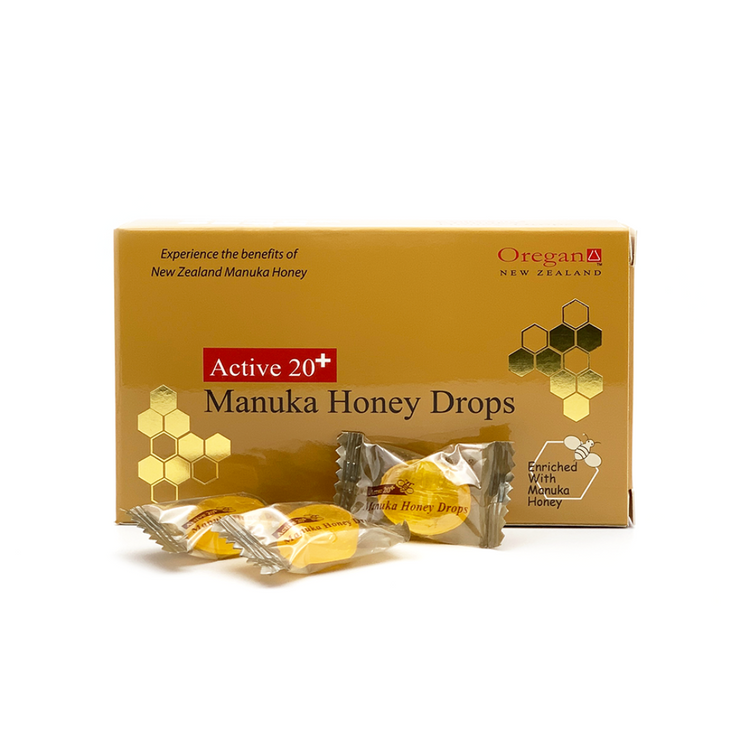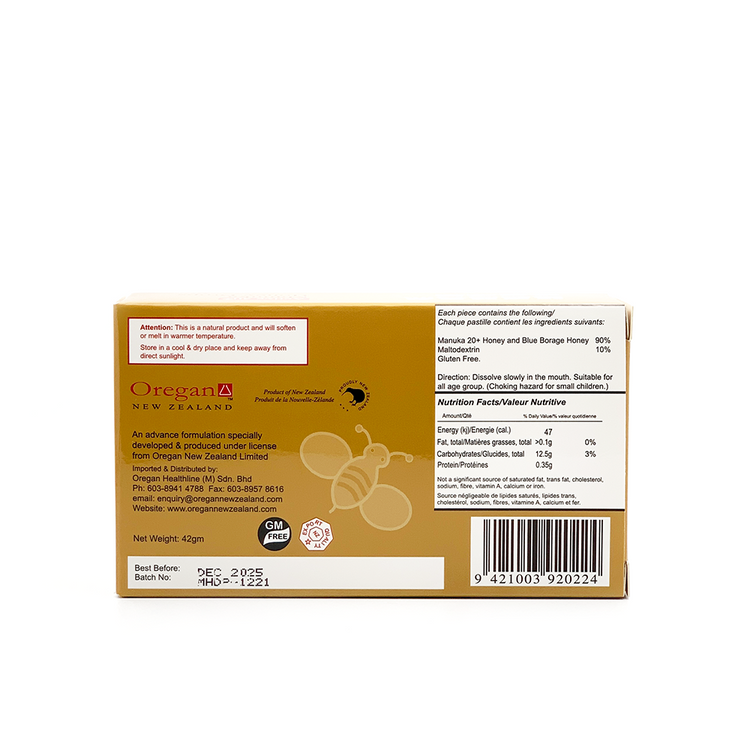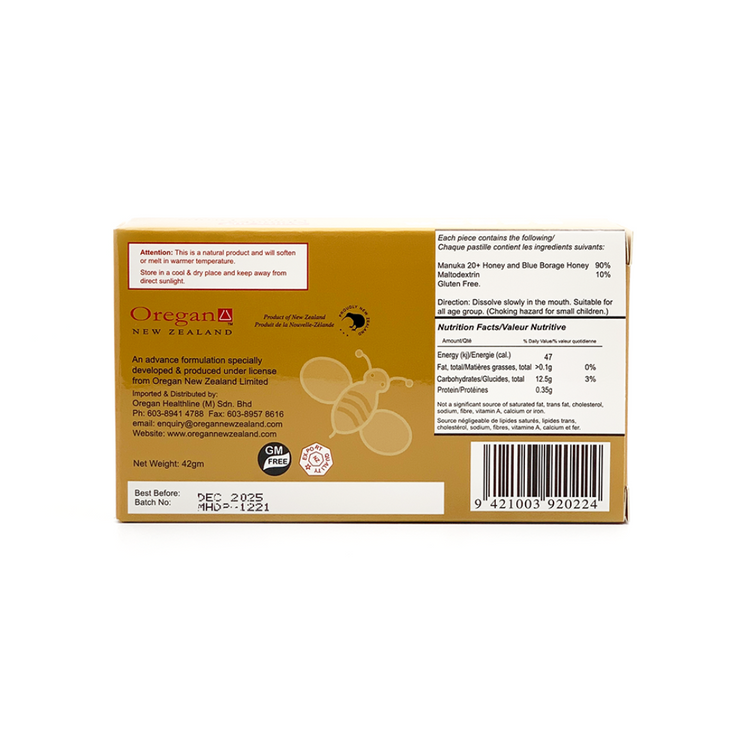 Oregan Active 20+ Manuka Honey Drops is combined with all the unique ingredients of New Zealand Active Manuka Honey, vitamin C, Zinc and others.
Oregan Active Manuka Drops is dual-action and has been specially formulated to provide you with the important medical properties and to support the immune system in one effective combination. It is suitable for all age group with non-specific cough. This formulation contains NO alcohol, unwanted chemicals, artificial colorings and artificial sweetener making it suitable for everyone in the family and for all age group to enjoy.
An excellent remedy for sore throat, gum infection and bad breath.
Ingredients
Active 20+ Manuka Honey, Maltodextrin.
Benefits
Soothes Cough
Sore Throat Relief
Improve Gum Infection
Refresh Breath
Directions
Take 2-3 times per day. People who have allergic reactions should seek medical advice before consuming.
Storage
Please store in a cool and dry place and keep away from direct sunlight.
Highlight
Soothes Cough

Sore Throat Relief

Improve Gum Infection

Refresh Breath
What's in the box
1 x Oregan Active 20+ Manuka Honey Drops