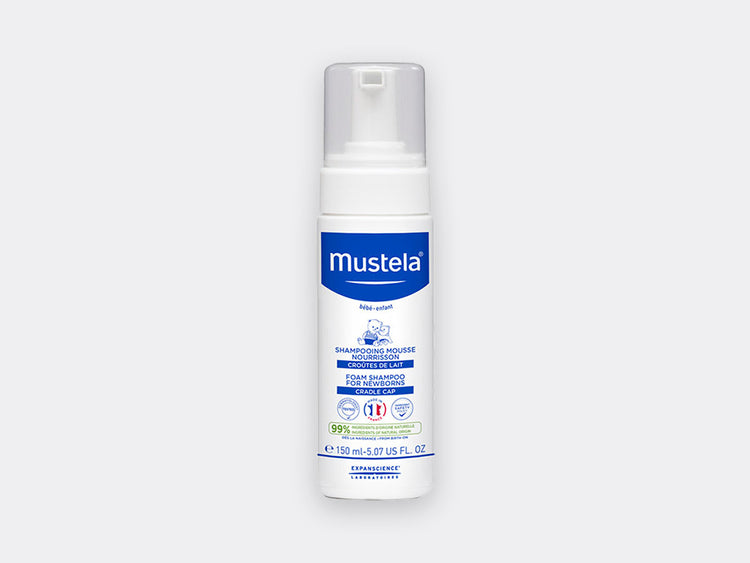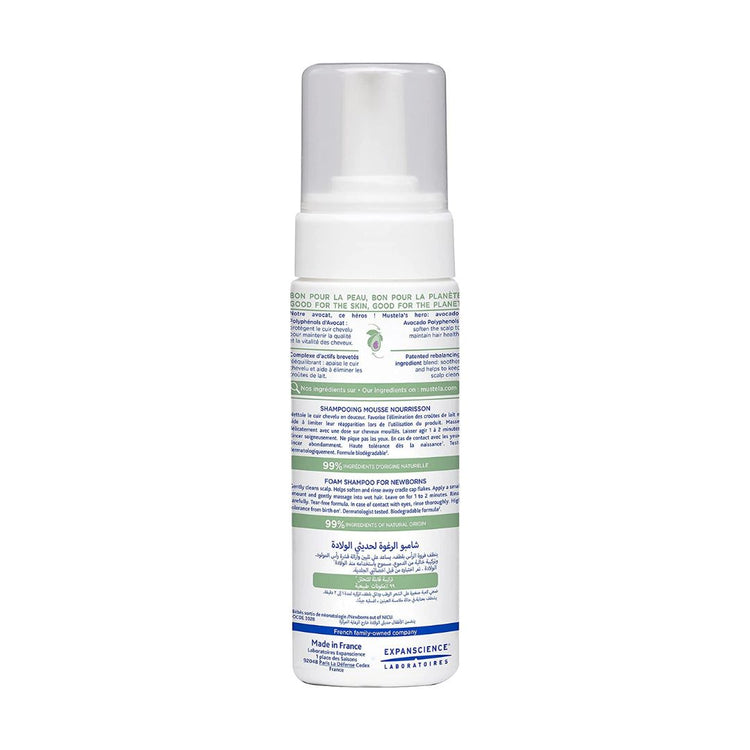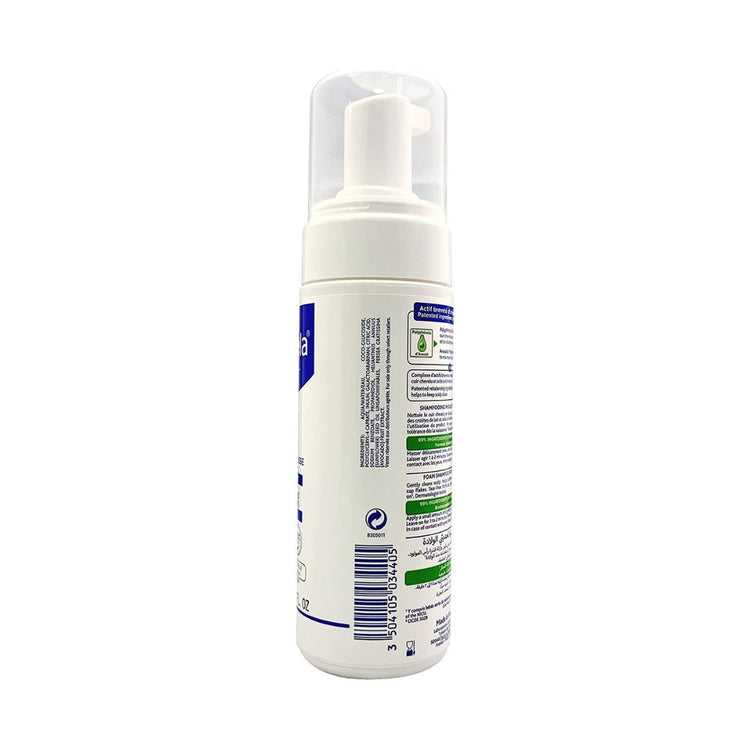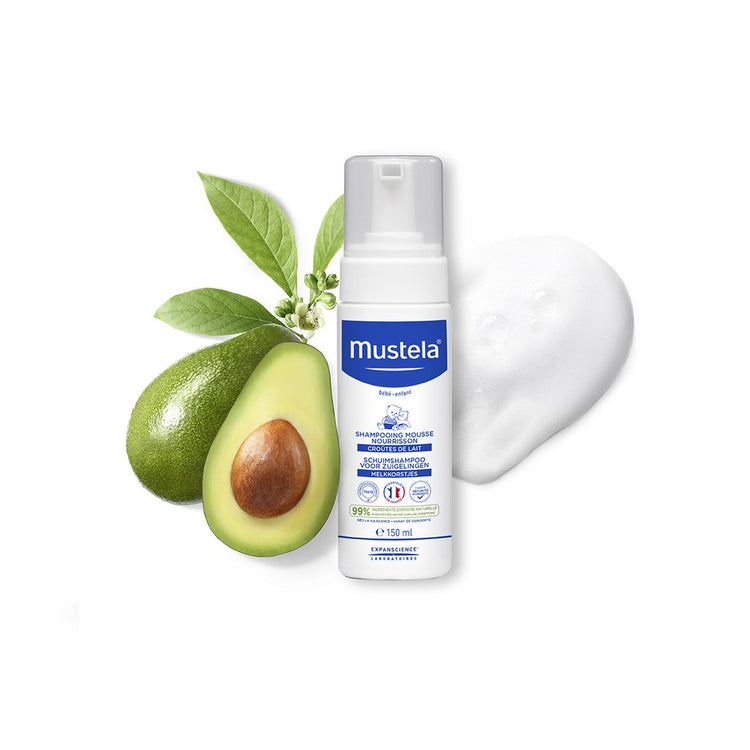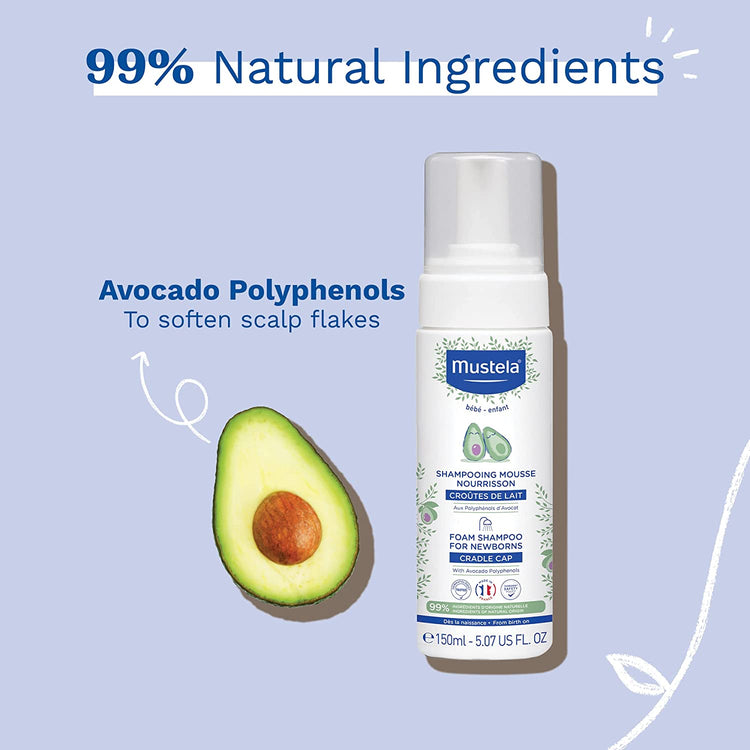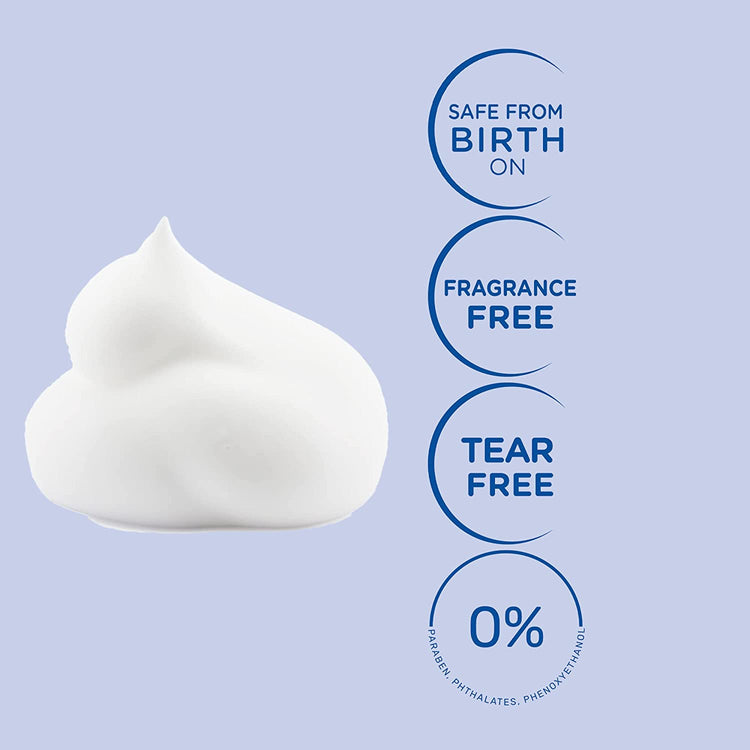 Foam shampoo for newborn's delicate hair, ideal for washing away flakes associated with cradle cap on a daily basis, from birth on
ATTRIBUTES:  
• Gently cleanses the newborn and baby's scalp.
• Cradle cap shampoo, its mild exfoliating action helps soften and rinse away cradle cap flakes.
• Tear-free formula.
Guaranteed safety from birth on :
Tested under dermatological and pediatric control.
High skin and eye tolerance.
Hypoallergenic - Formulated to minimize the risk of allergic reactions.
0% paraben, 0% phthalate, 0% phenoxyethanol*.
TIPS OF USE: 
Apply a small amount of shampoo and gently massage into newborn's wet hair. Leave on for 1 to 2 minutes. Rinse carefully.
PLEASURABLE TO USE
• Easy-to-use foam texture, particularly well-suited to newborn's delicate scalp.
• Leaves a unique scent on the hair.
• Easy to rinse off .
INGREDIENTS AND NATURALNESS: 
• Avocado Perseose, patented natural ingredient: protects the skin barrier, moisturizes, and preserves the skin's cellular richness
• Salicylic acid (ßHA): helps eliminate cradle cap by its exfoliating action
• Climbazole: purifies
• Mild surfactants: gently cleanse to prevent a dry scalp
• Soap-free
Biodegradable formula
99% ingredients of natural origin
Highlight
Gently cleanses the newborn and baby's scalp.
Cradle cap shampoo, its mild exfoliating action helps soften and rinse away cradle cap flakes.
Tear-free formula.
Tested under dermatological and pediatric control.
High skin and eye tolerance.
Hypoallergenic - Formulated to minimize the risk of allergic reactions.
0% paraben, 0% phthalate, 0% phenoxyethanol
What's in the box
1 X Mustela Foam Shampoo for Newborns (150ml)