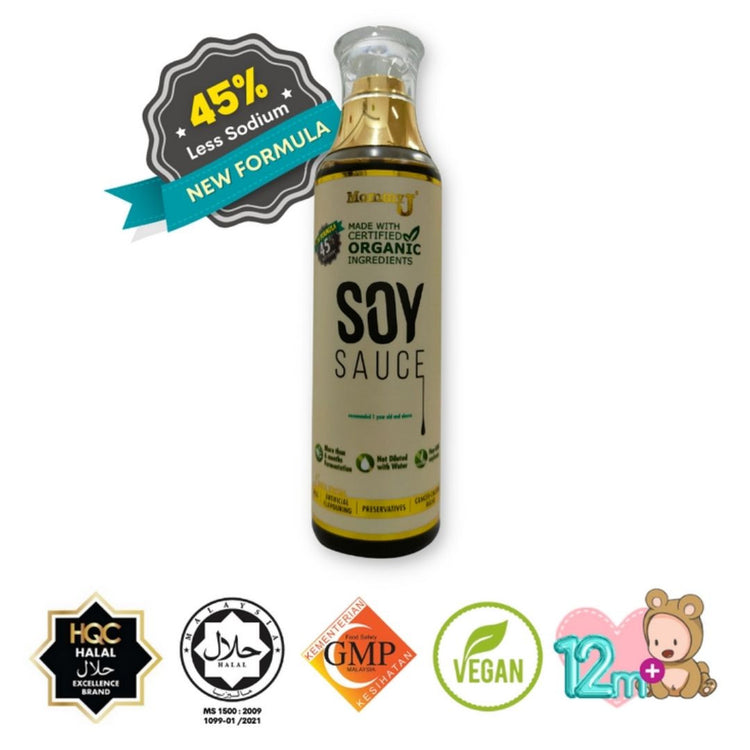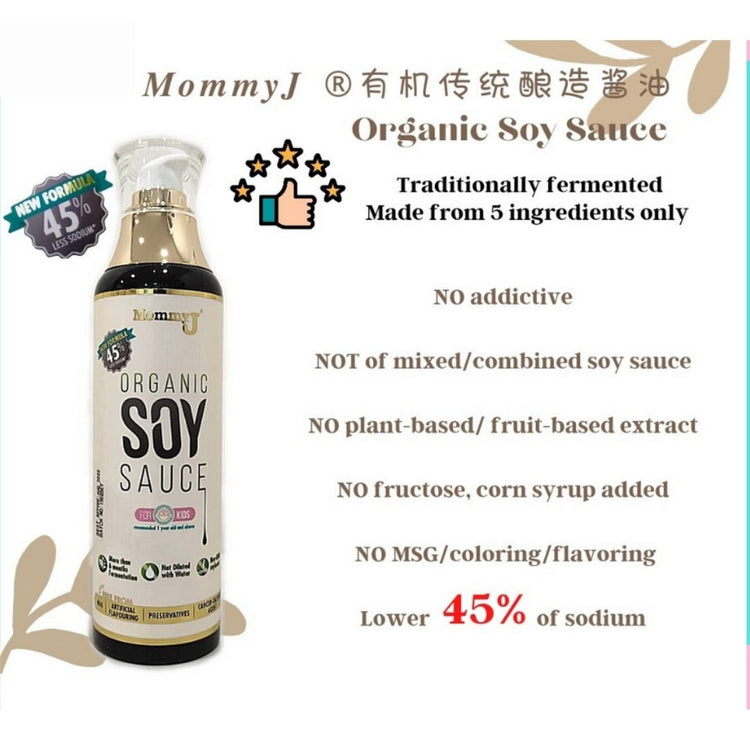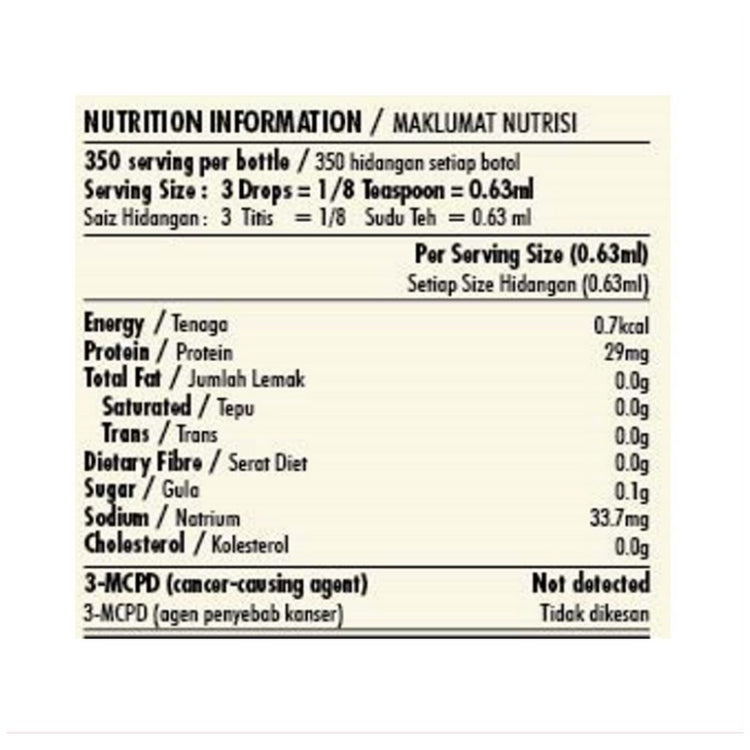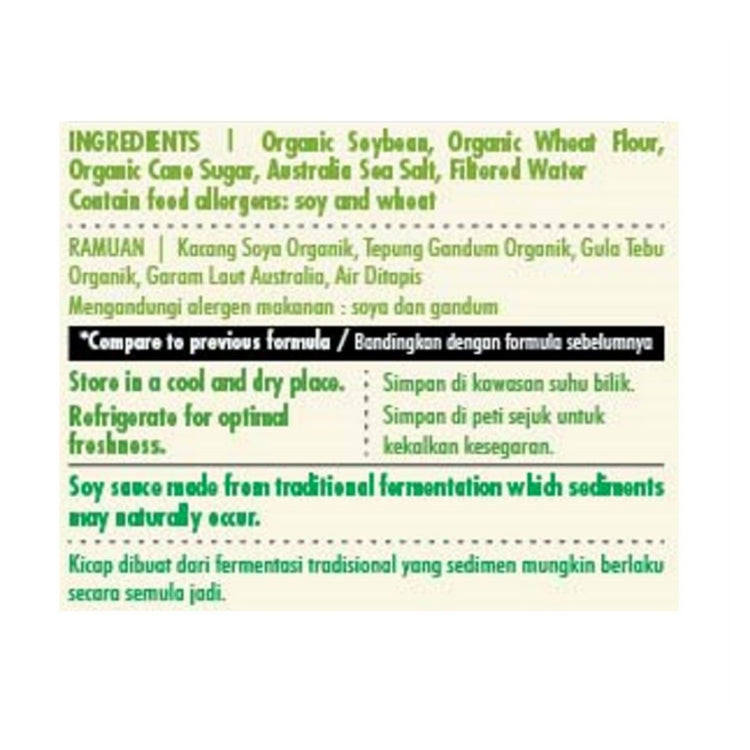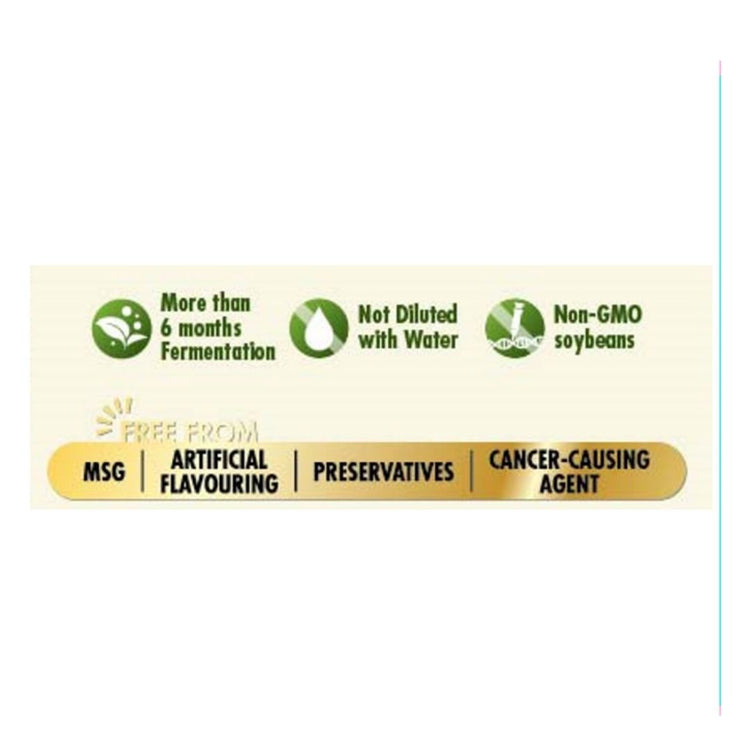 Mommy J Organic Soy Sauce 220ml
Mommy J Organic Soy Sauce 220ml
37
people are viewing the right now
6 sold in last 24 hours
Fast 1-2 day
Shipping
Secured
Payments
Easy
Returns
100%
Authentic
𝑴𝒐𝒎𝒎𝒚𝑱 ®Traditionally Fermented Soy Sauce
MommyJ® lower* sodium traditionally fermented soy sauce

✔*In comparison to previous formula, it has lowered 45% of sodium level

MommyJ® traditionally fermented soy sauce MADE FROM ONLY 5 organic INGREDIENTS : whole non-GMO soybeans, organic wheat flour, sea salt, organic sugar cane and filter water with NO ADDED fructose, plant based extract, fruit based extract ,liquor alcohol, preservatives, corn syrup, caramel and colouring.
MommyJ® Soy sauce is TRADITIONALLY FERMENTED using large urns for more than 6 months. 
It is the safest choice in comparison to hydrolysed soy sauce which processed through chemical process known as acid hydrolysis of defatted soy beans which takes about 3- 7 days only ; Mostly hydrolysed soy sauce developing high levels of toxic chemical 3-monochloropropane-1,2-diol (3-MCPD) produced during high heat with hydrochloric acid which are known to be toxic.   
Also a healthy version compare to mixed soy sauce ( contain addictive ,extract ).
MommyJ® traditionally fermented organic soy sauce comes with UNIQUE DISPENSE CONTROL feature to ensure children above 1 year old have an adequate sodium level. Maximum level of daily sodium intake for children above 1 year old is 1000mg per day. In order to prevent excessive sodium, 3 drops (0.6ml) of organic soy sauce is enough to be added in every children's meal which is about 33.7mg of sodium only( 3.37% of daily consumption). The children friendly soy sauce not only allow the children to taste delicious meal, but also controlling the intake of sodium and eat comfortably and healthily. Stay safe and healthy with MommyJ®.