MAM Perfect Start Pacifier (0-2m)
MAM Perfect Start Pacifier (0-2m)
31
people are viewing the right now
6 sold in last 24 hours
Fast 1-2 day
Shipping
Secured
Payments
Easy
Returns
100%
Authentic
Designed for the most beautiful smile in the world with the thinnest and most flexible teat – clinically proven to support healthy oral development and prevent tooth & jaw misalignment
Designed for the most beautiful smile in the world

Reduces the risk of misaligned teeth
MAM Perfect – the truly perfect pacifier for your baby. Our global bestseller has been developed by paediatric dentists to support your baby's oral development in the best possible way.
MAM Perfect has the thinnest and most flexible teat of all pacifiers in the market. This is an important feature to reduce the risk of misaligned teeth.
MAM Tip:
The thinner, softer, and more adaptable a pacifier's teat neck is, the better for baby's jaw and teeth.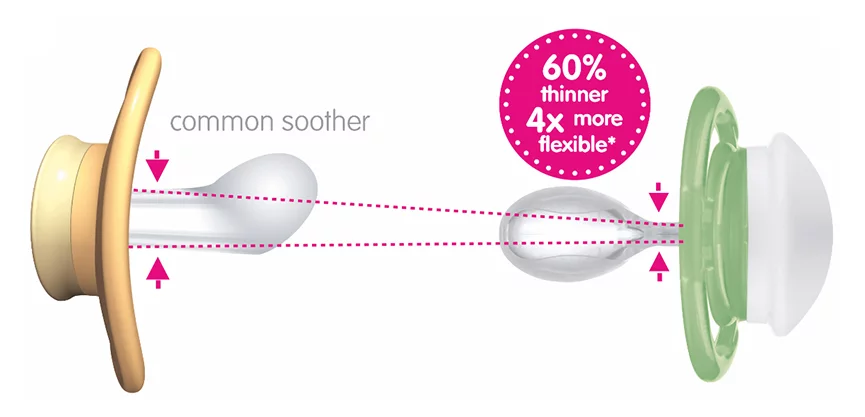 The advantages of the MAM Perfect have been clinically tested and are proven by medical experts.
The thin & flexible teat allows a natural mouth closure while using the soother! Switching from a conventional soother to MAM Perfect therefore minimises the risk of developing an open bite and an increased overbite.
Healthy oral development from Day 1
Healthy jaw development requires a balance between the muscles of tongue, lips, and cheeks. The MAM Perfect caters to this:
Thin teat neck
Mouth closure is optimised, which supports:
Nasal breathing instead of mouth breathing
Mouth-motoric training
Flexible teat neck
The tongue can move freely in the oral cavity and can maintain its natural resting position:
The tongue can exert pressure towards the palate which is highly important for the growth of the upper jaw
Reduces risk of developing a crossbite
Supports the development of correct swallowing patterns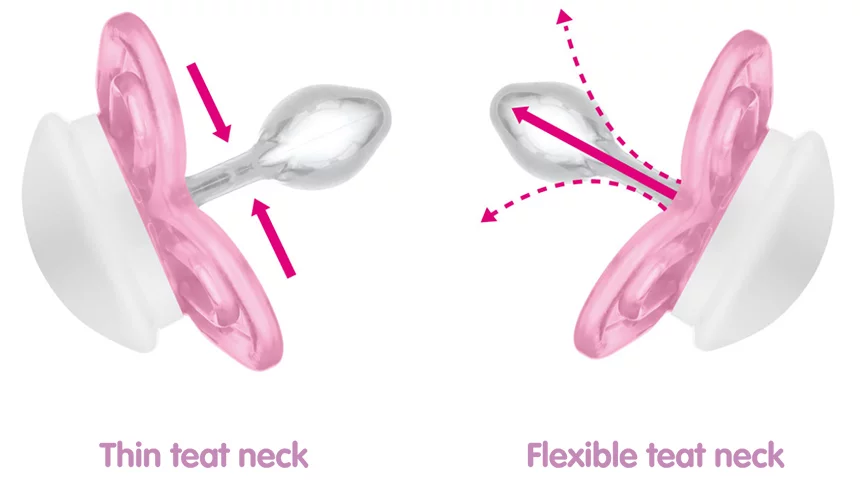 Ease and convenience: Supplied in a practical sterilizing and carry box for convenient and time-saving sterilizing in the microwave

The perfect combination: MAM bottle and pacifier
The exclusive MAM SkinSoft™ Silicone is superior to standard silicone. Our ultra soft silicone has been developed to feel like skin, no other silicone feels softer.
Extensive research confirms: 94%* of babies happily accept the MAM SkinSoft™ Silicone.
MAM Pacifiers use the same SkinSoft™ Silicone material and are therefore the perfect combination for a happy and relaxed baby. Make sure you don't miss our pacifier offers.
* Market research 2009–2017, tested with 1,508 babies