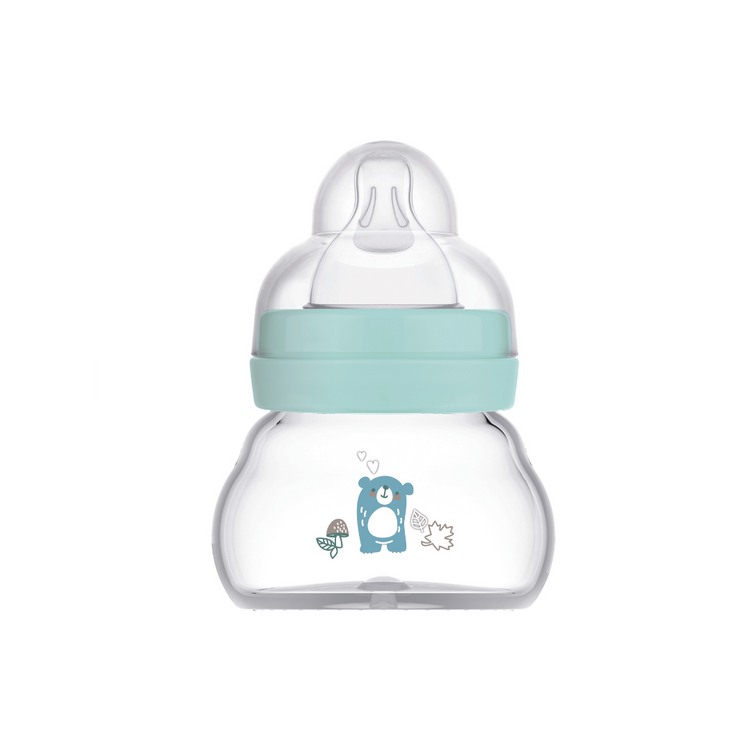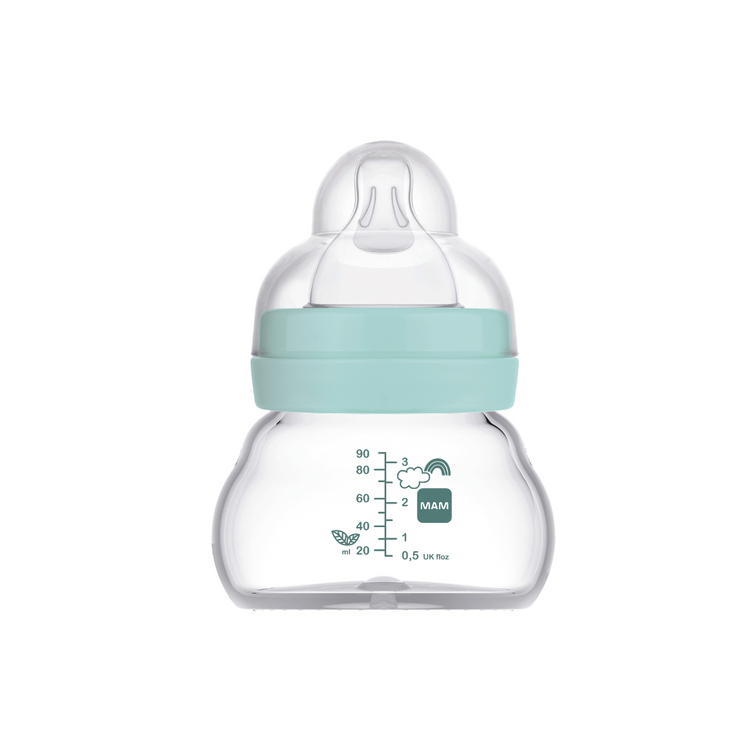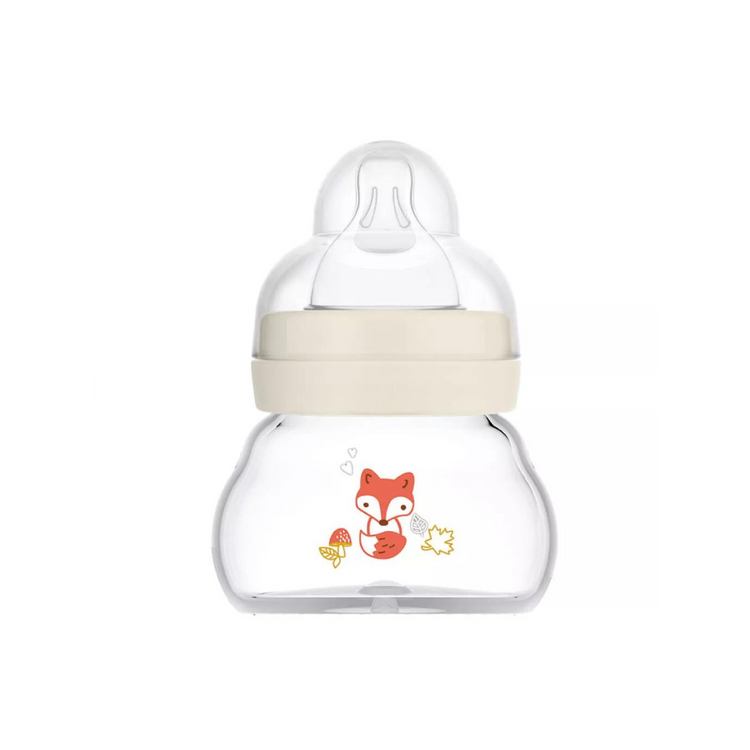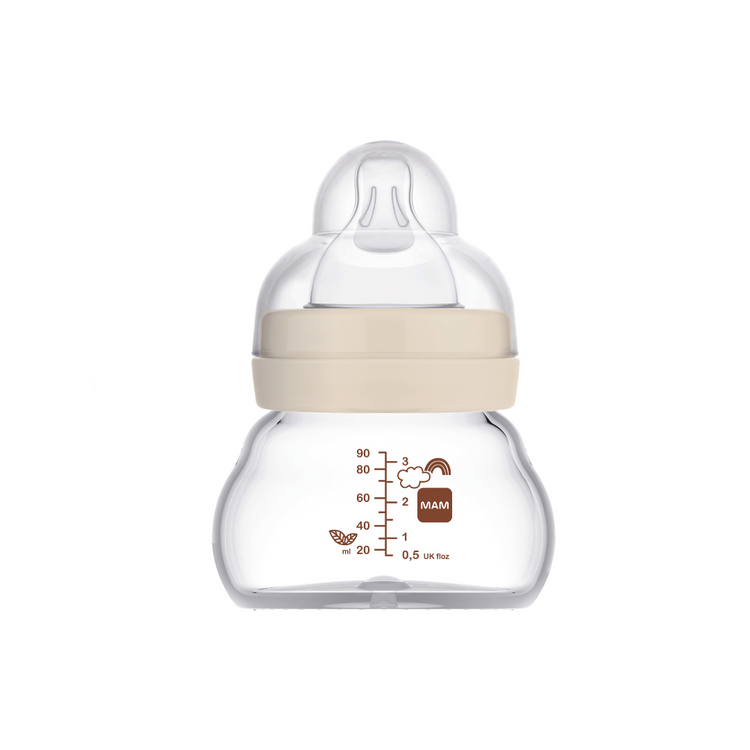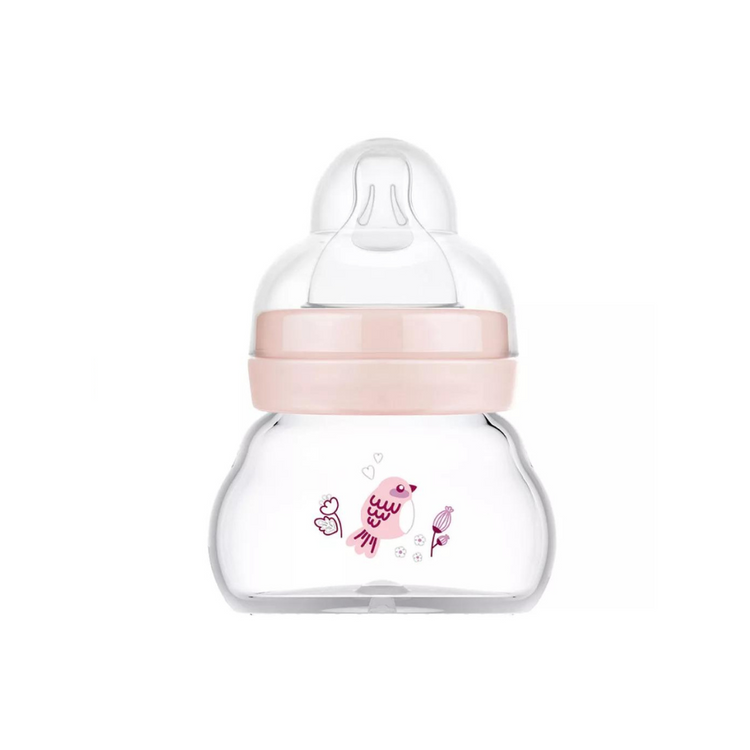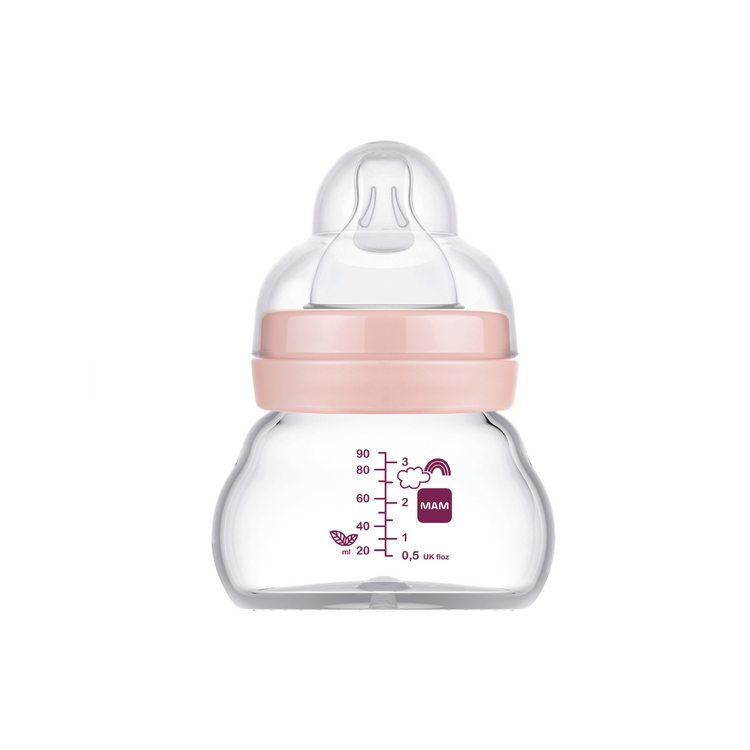 MAM Feel Good Glass Bottle – your strong, durable and naturaly BPA-free companion is made of temperature-resistant, high-quality glass for convenient, everyday use.
Features
MAM Feel Good Glass Bottle: A perfect match for every taste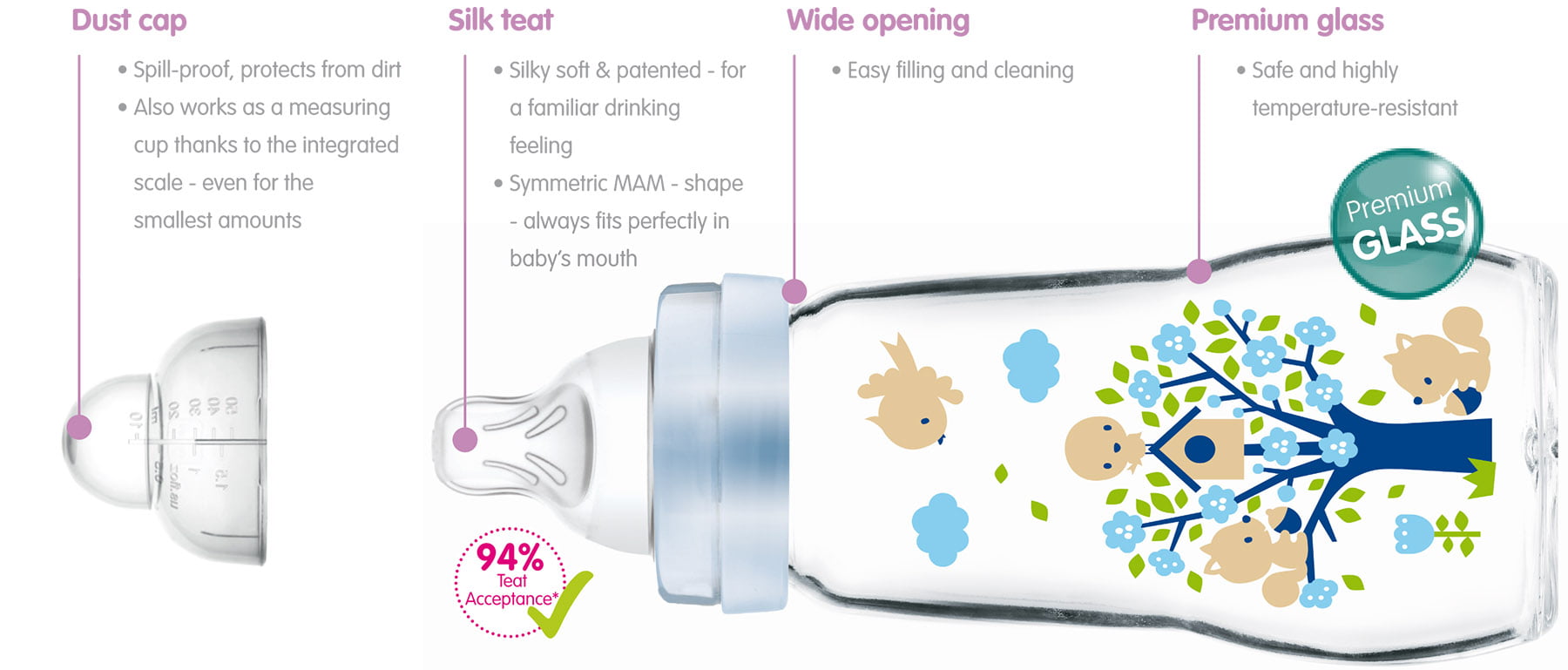 Highly temperature resistant glass
Developed and rigorously tested by MAM's team of medical and safety experts, designers and engineers, MAM Feel Good Glass Bottles are strong, durable and naturally BPA-free, and offer a greener choice of baby bottles for parents.
The MAM Feel Good Bottle is made of temperature-resistant glass. As a result, the bottle can be heated in the microwave or bottle warmer, cooled down quickly, cleaned in the dishwasher, and sterilised at high temperature. Simple and safe to use to make everyday baby life easier.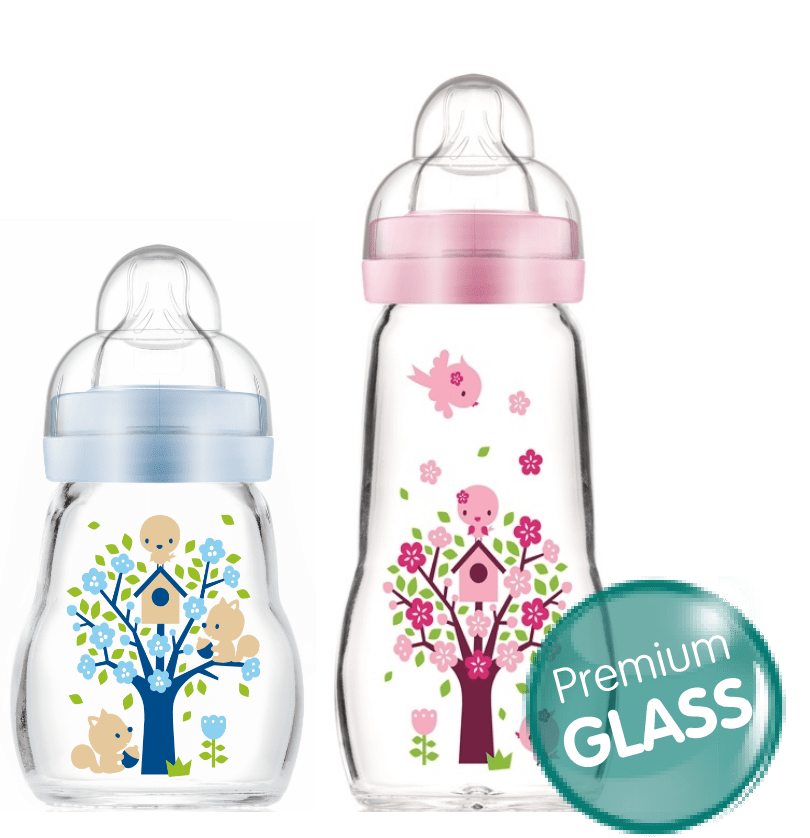 SkinSoft Silicone Teat feels like mom's breast when breastfeeding:
Ideal to switch between breast and bottle
Babies love the feeling of soft skin. That's why the MAM Teat was developed with its special SkinSoft silicone surface. It feels smooth and ultra soft, just like mom's skin. The flat teat is shaped like mom's nipple during breastfeeding and therefore fits perfectly in baby's mouth. This makes switching between breast and bottle feeding so much easier.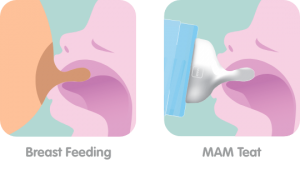 Extra slow flow teat (Teat Size 0):
Perfect flow for newborn's first feeding
MAM bottles come in the right size (90ml, 160ml or 260ml) and with the right teat for the age of your baby.
The Feel Good Glass Bottle 90ml comes with teat size 0.
Teats can also be purchased separately.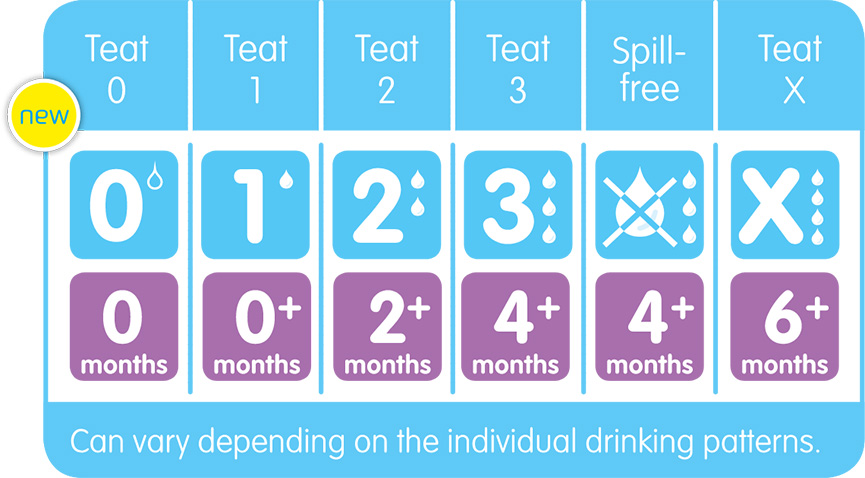 Easy for tiny hands to hold
The MAM Feel Good Glass Bottle has an ergonomic shape that is easy for both babies and parents to hold.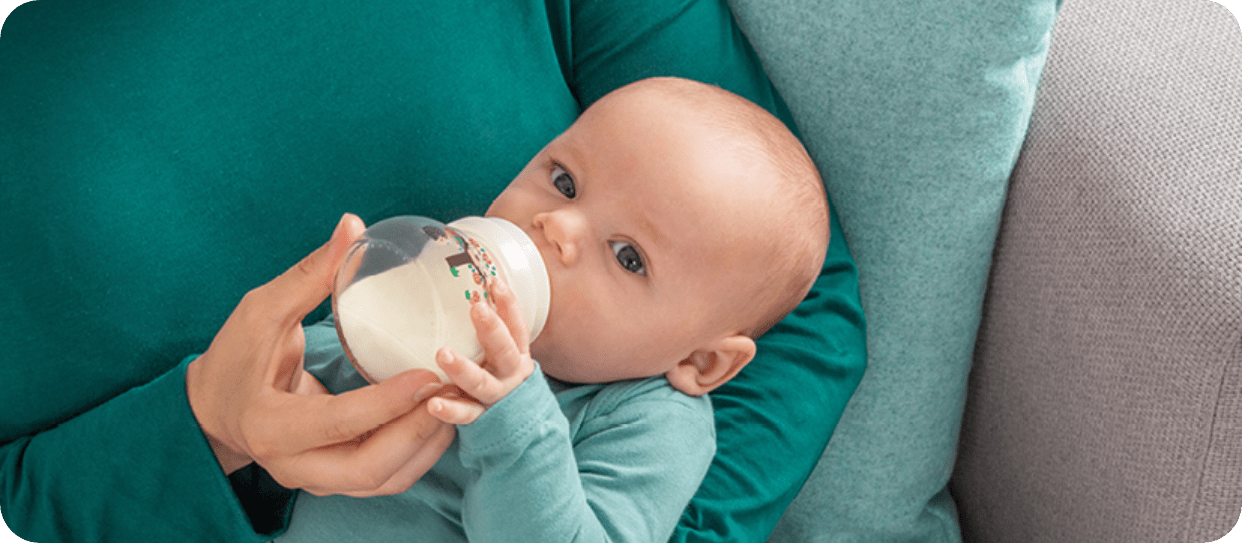 The perfect combination: MAM bottle and pacifier
The exclusive MAM SkinSoft™ Silicone is superior to standard silicone. Our ultra soft silicone has been developed to feel like skin, no other silicone feels softer.
Extensive research confirms: 94%* of babies happily accept the MAM SkinSoft™ Silicone.
MAM Pacifiers use the same SkinSoft™ Silicone material and are therefore the perfect combination for a happy and relaxed baby. Make sure you don't miss our pacifier offers.
* Market research 2009–2017, tested with 1,508 babies