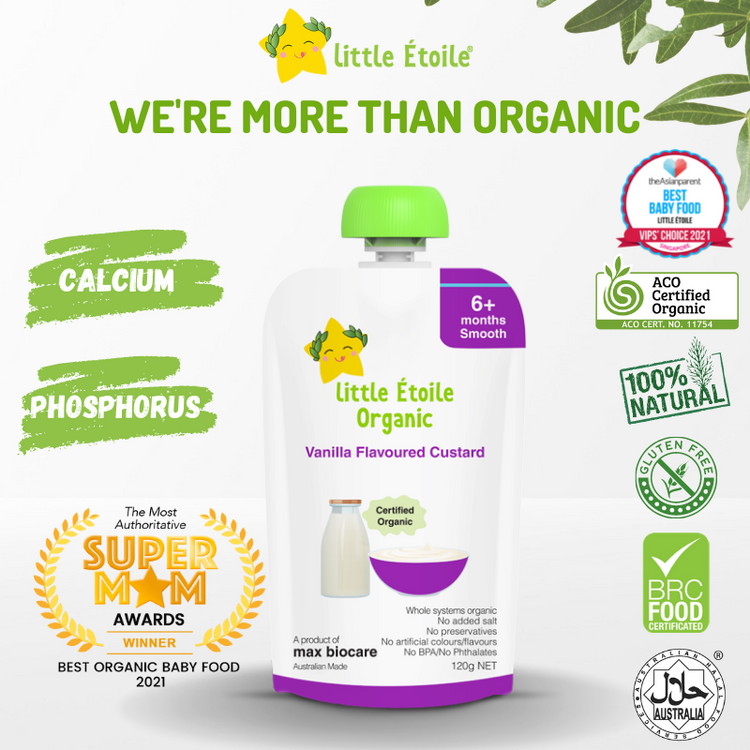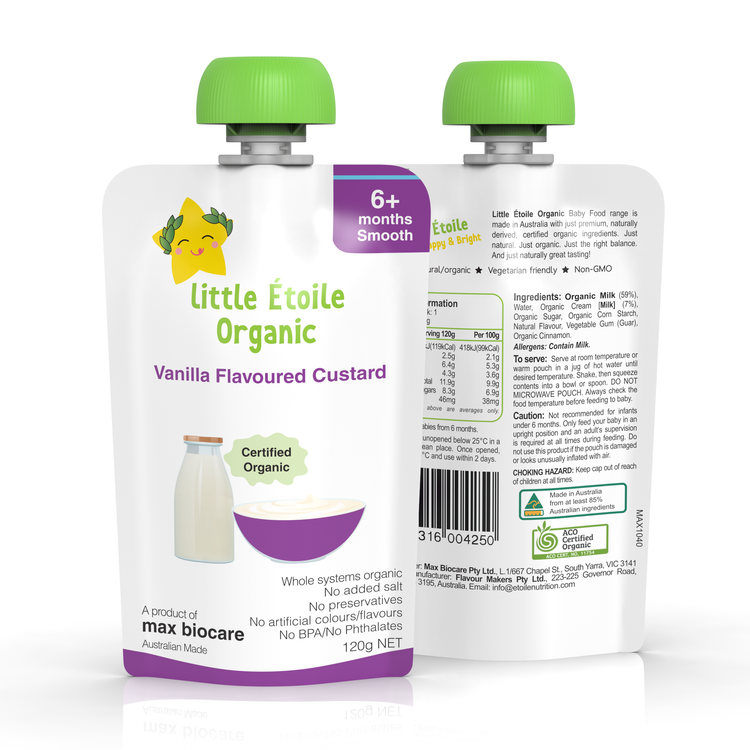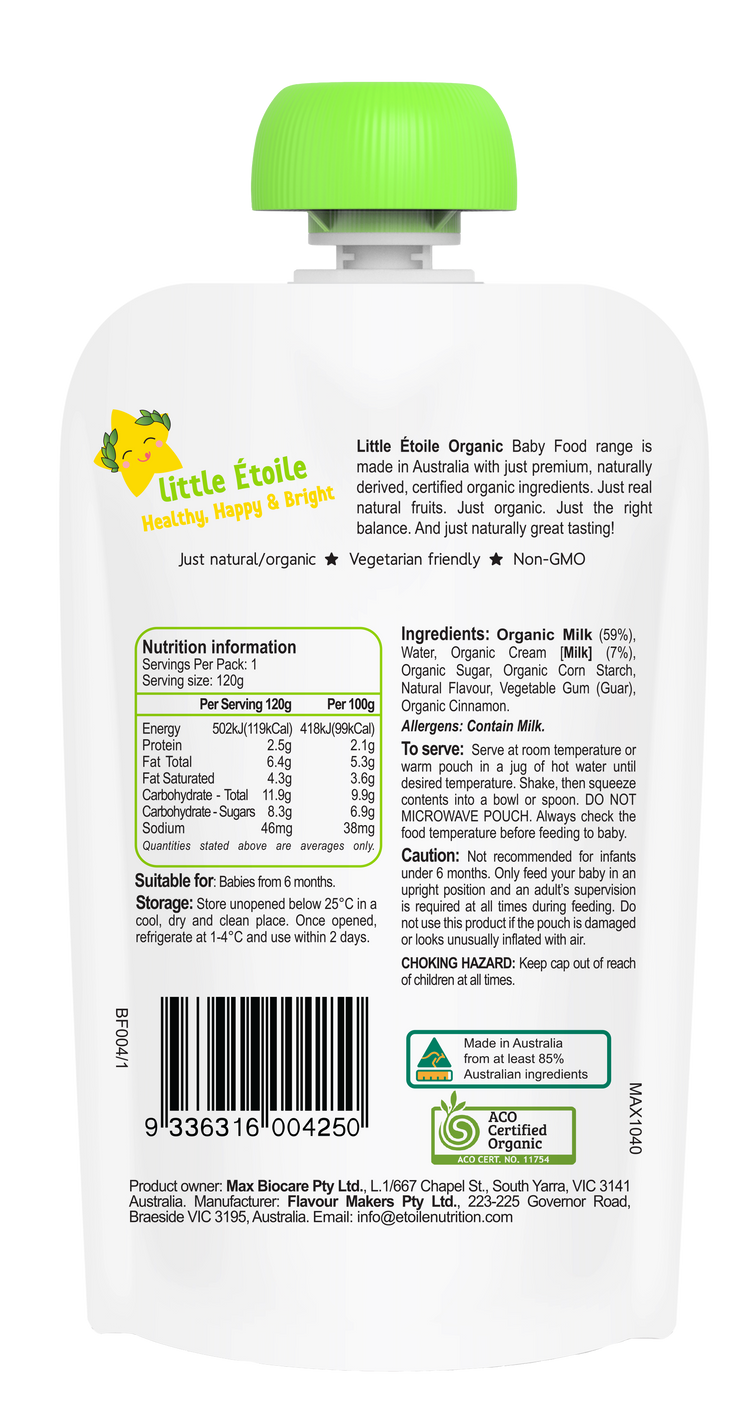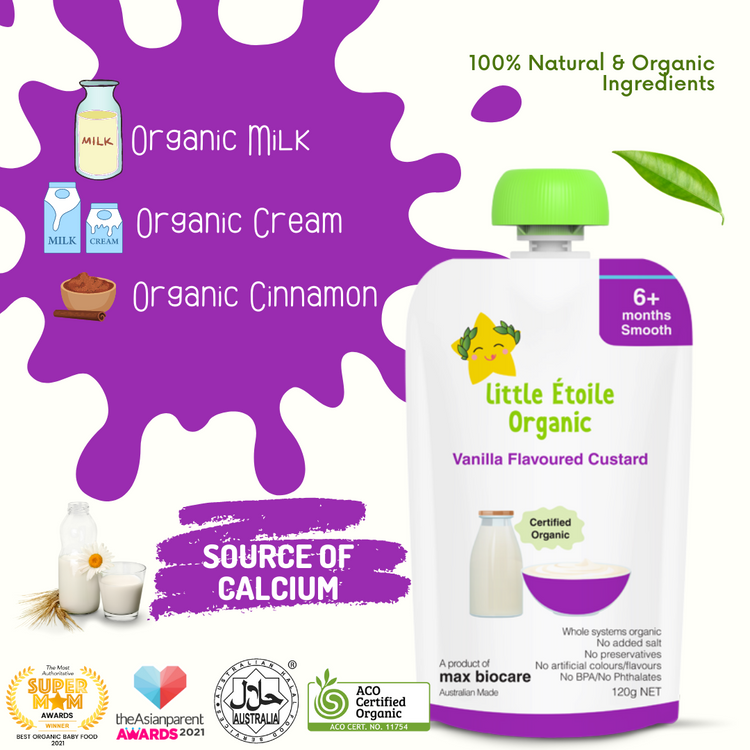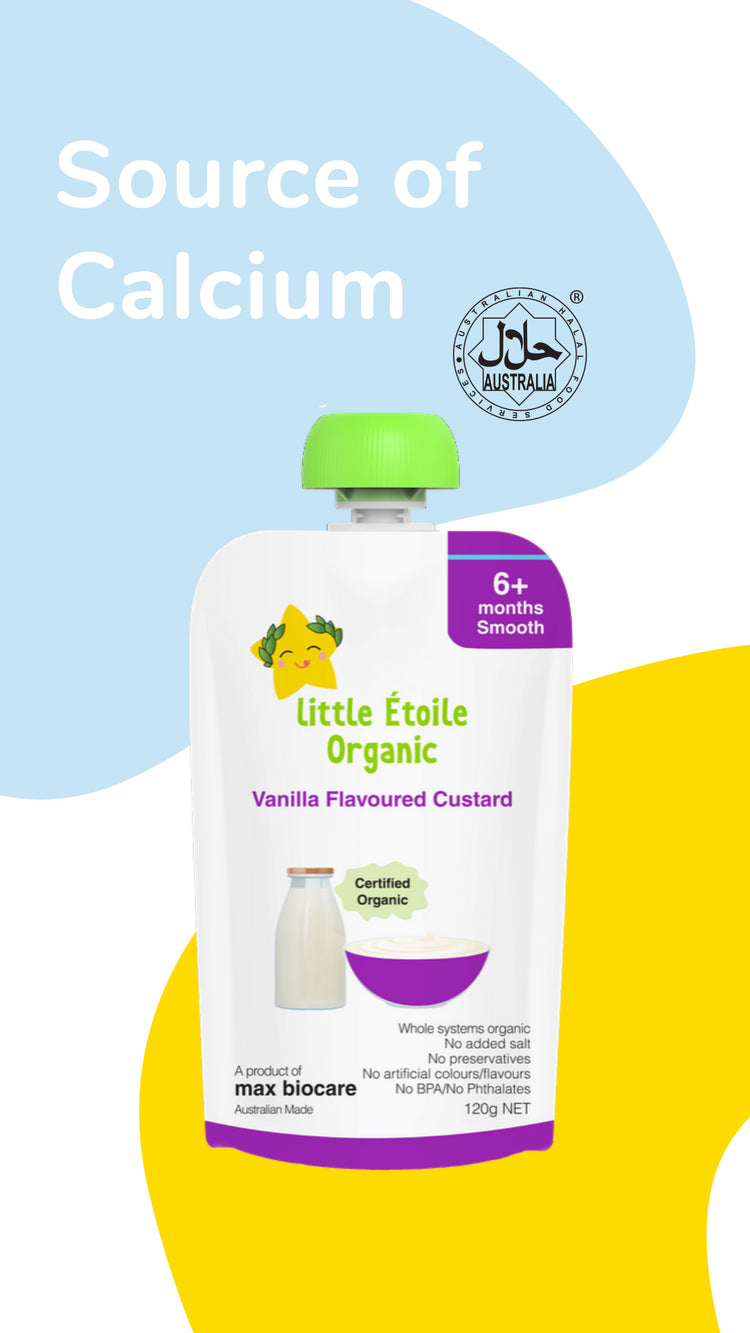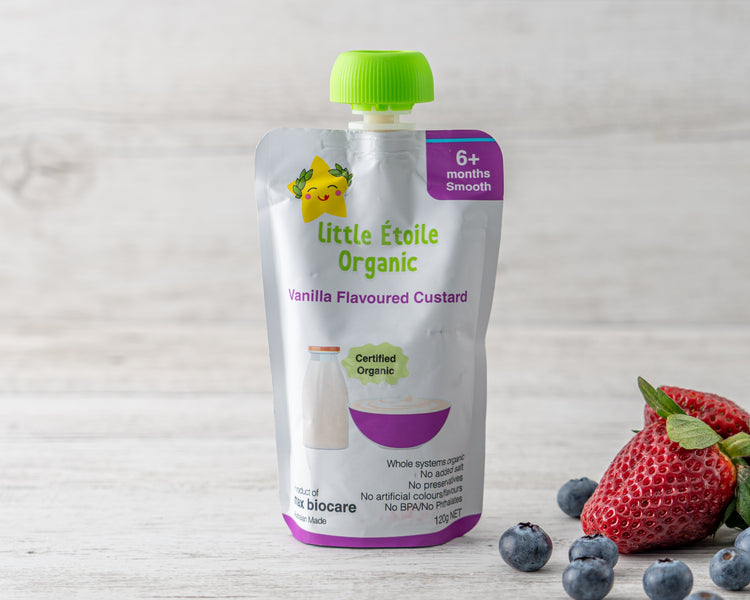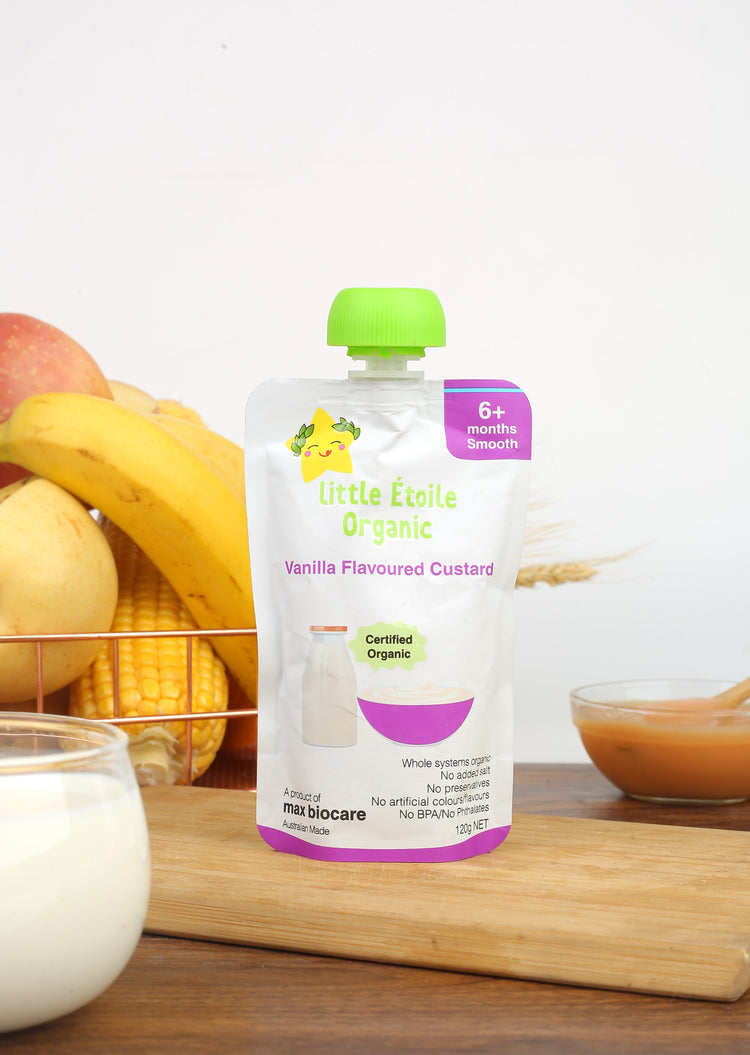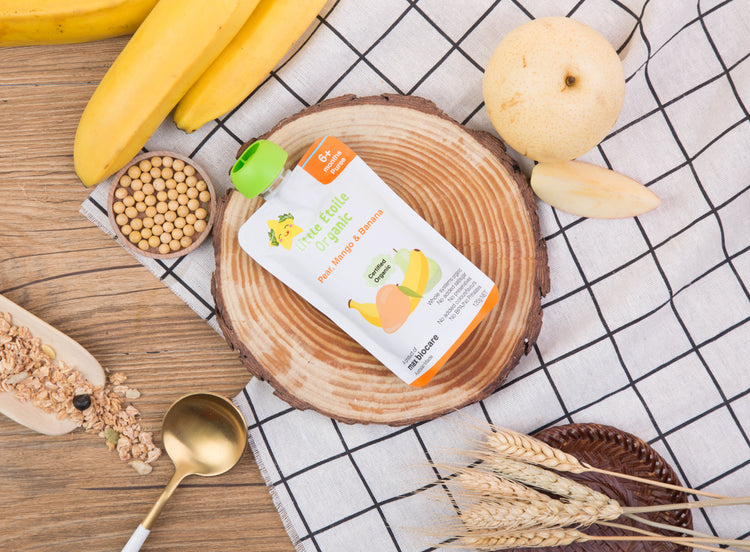 Little Etoile Organic Baby Puree - Vanilla Flavoured Custard (6m+)
Little Etoile Organic Baby Puree - Vanilla Flavoured Custard (6m+)
20
people are viewing the right now
6 sold in last 24 hours
Fast 1-2 day
Shipping
Secured
Payments
Easy
Returns
100%
Authentic
Made using fresh organic milk, Little Étoile's custard varieties are always a winner. Providing a source of calcium and phosphorus and with no added sugar, this delicious treat ticks all the boxes.

In Little Étoile Organic, they put the quality of their food pouches at the top priority. Voluntary testing is done on every batch to ensure it is free from heavy metals and to ensure optimum nutrition in every pack of their food pouches. All their products also have tested for 8 types of Allergens. They are more than just organic as they employ "whole system organic compliance", which means that everything from the soil the crops are grown in or harvested on, right through to the manufacturing, packaging and handling stages, complies with a comprehensive accredited organic system.   
The smooth, rich and creamy classic vanilla custard combination is formulated to provide and maintain that natural essential goodness of fresh milk. Made from organic milk, it supports healthy growth and development and ensures that your little one gets the needed nutrients.
Highlight
Certified Whole System Organic Compliance by Australian Certified Organic (ACO)
The only baby food puree brand in the market with tested on Heavy Metals
Tested on 8 types of Allergens
Certified Halal by Australian Halal Food Service
Non-GMO
Just real natural fruits
Vegan friendly
No added salt, sugar, colours or flavours
No preservatives
No BPA/No Phthalates Packaging
No tree nuts
No sesame seeds
No peanuts, soybeans, lupin, legumes and their products
No animal products and derivates
No yeast and derivatives
What's in the box
1 x Little Etoile Organic Baby Puree - Vanilla Flavoured Custard (6m+)