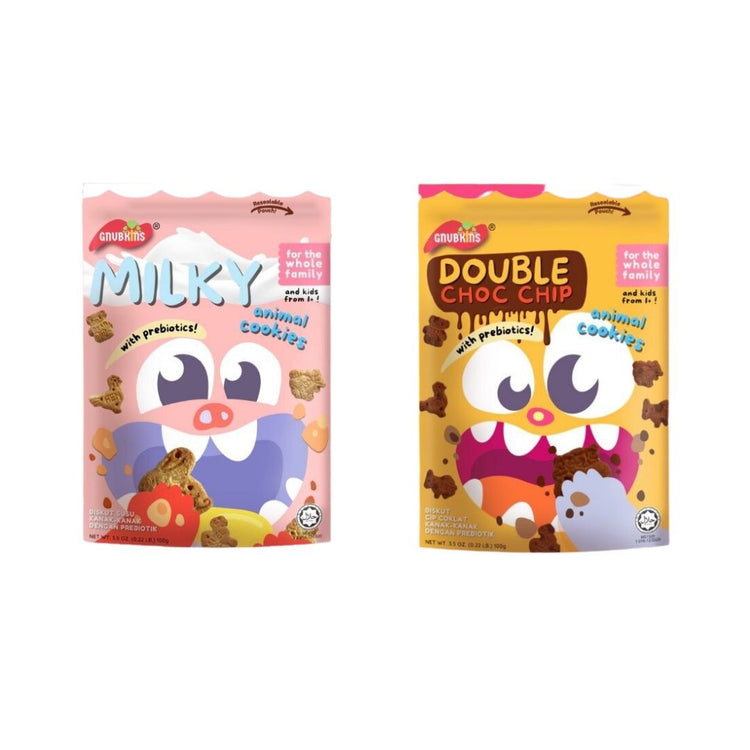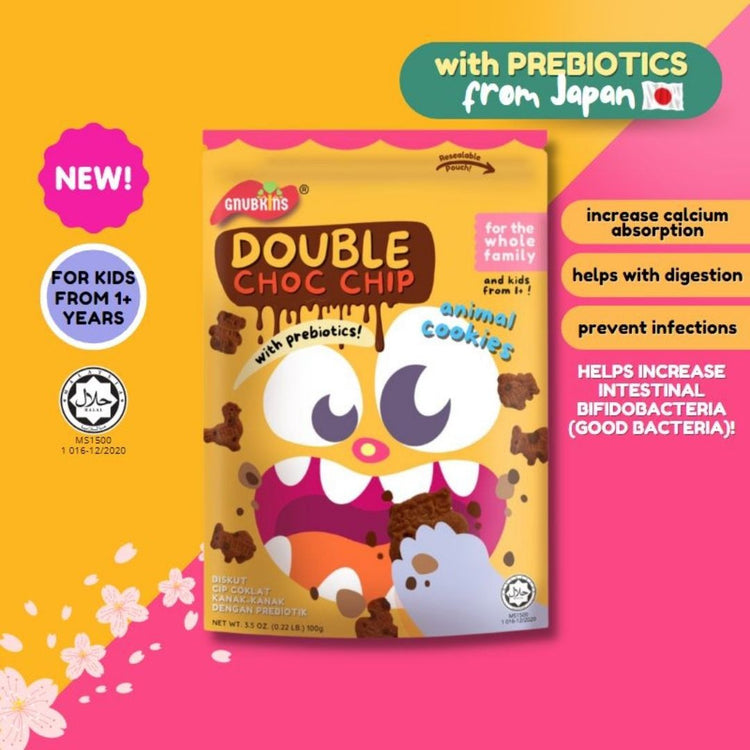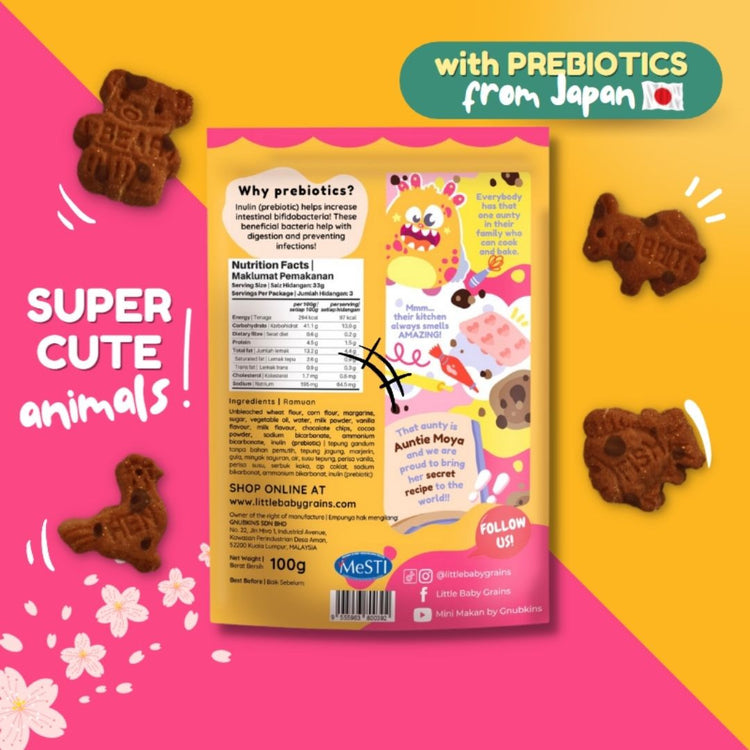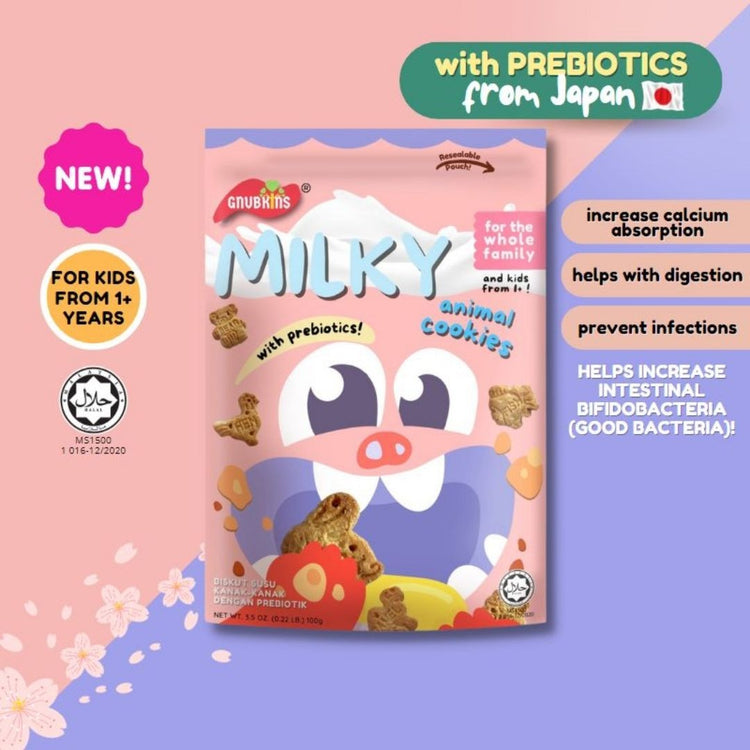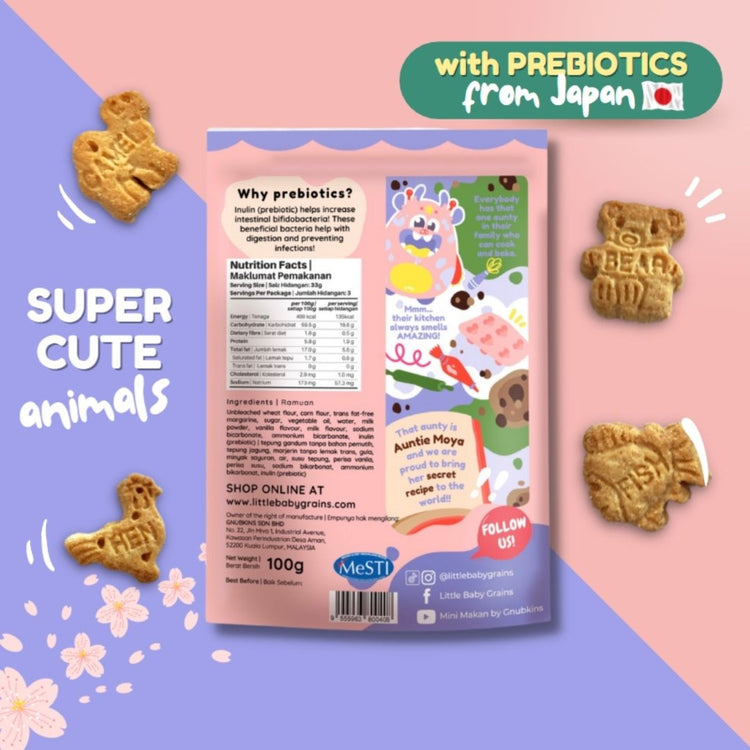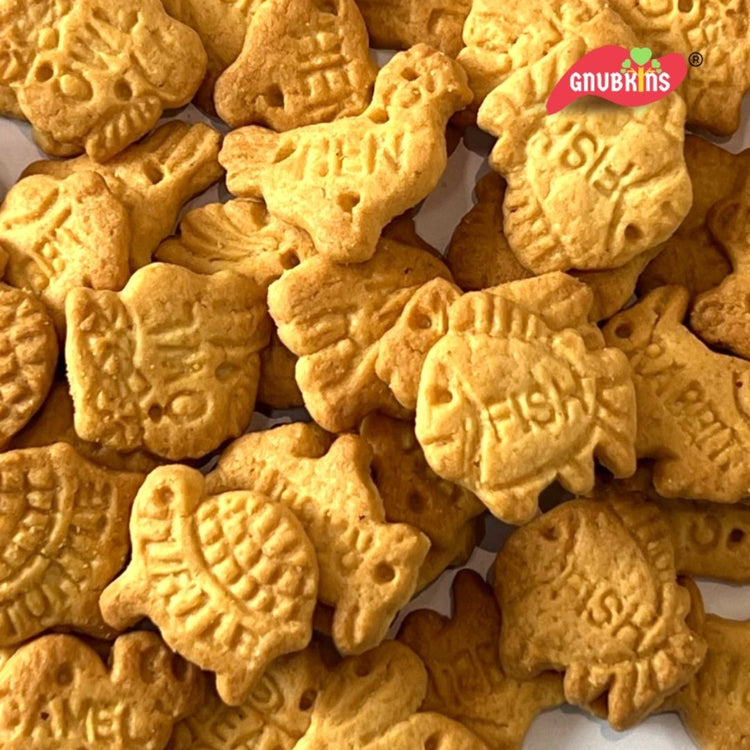 Little Baby Grains Animal Cookies with Prebiotics
Little Baby Grains Animal Cookies with Prebiotics
29
people are viewing the right now
6 sold in last 24 hours
Fast 1-2 day
Shipping
Secured
Payments
Easy
Returns
100%
Authentic
Milky Animal Cookies With Prebiotics
Bite into the crispy goodness of milk cookies enhanced with prebiotics! The best snack for kids and the whole family. Suitable for kids from 1+ years old
Animal-shaped:
- Super cute
- Makes eating fun and interesting for your kids
- Provides a learning experience
Extremely pure and high quality prebiotics from Japan:
- Premium quality and more effective in terms of health benefits
- Helps increase intestinal bifidobacteria and digestion
- Increases calcium absorption which is important for kids
- Provides dietary fibre
- Prevent infections
Weight: 100g, 3 servings. 
Usage Instructions: Keep in cool and dry place. 
Ingredients: Unbleached wheat flour, corn flour, trans fat-free margarine, sugar, vegetable oil, water, milk powder, vanilla flavour, milk flavour, sodium bicarbonate, ammonium bicarbonate, inulin (prebiotic)
Double Choc Chip Animal Cookies With Prebiotics
Everyone loves chocolate cookies and it's even better with chocolate chips!
Wait, that's not all!
These Double Choc Chip Cookies are enhanced with prebiotics! The best snack for kids and the whole family. Suitable for kids from 1+ years old
Animal-shaped:
- Super cute
- Makes eating fun and interesting for your kids
- Provides a learning experience
Extremely pure and high quality prebiotics from Japan:
- Premium quality and more effective in terms of health benefits
- Helps increase intestinal bifidobacteria and digestion
- Increases calcium absorption which is important for kids
- Provides dietary fibre
- Prevent infections
Weight: 100g, 3 servings. 
Usage Instructions: Keep in cool and dry place. 
Ingredients: Unbleached wheat flour, corn flour, margarine, sugar, vegetable oil, water, milk powder, vanilla flavour, milk flavour, chocolate chips, cocoa powder, sodium bicarbonate, ammonium bicarbonate, inulin (prebiotic)
Flavour

Milk,

Double Choc Chip