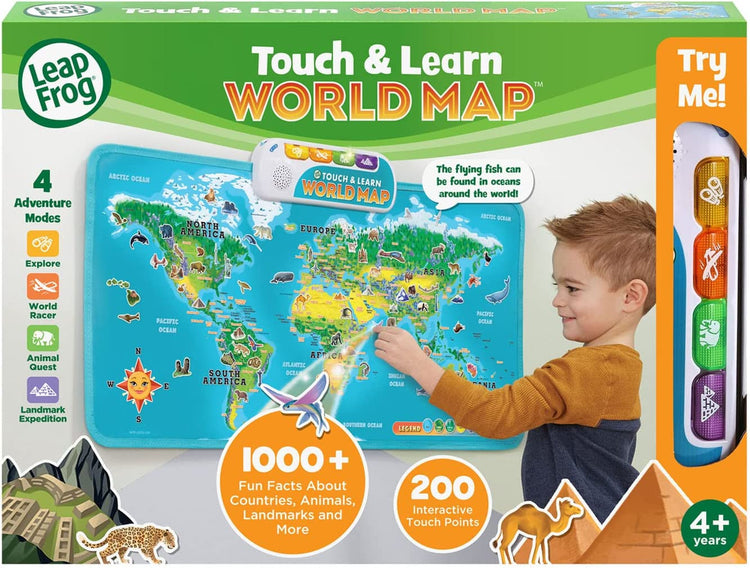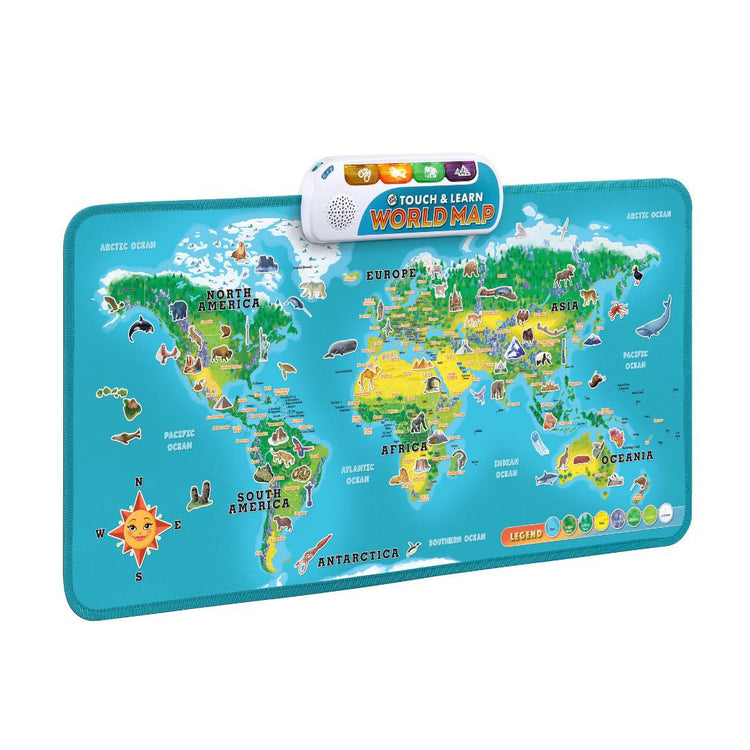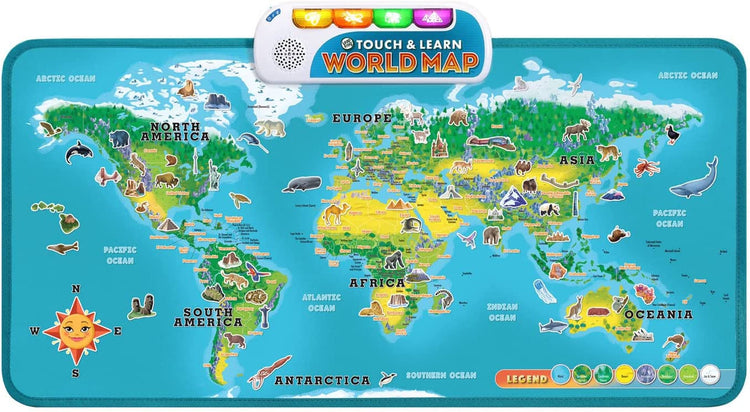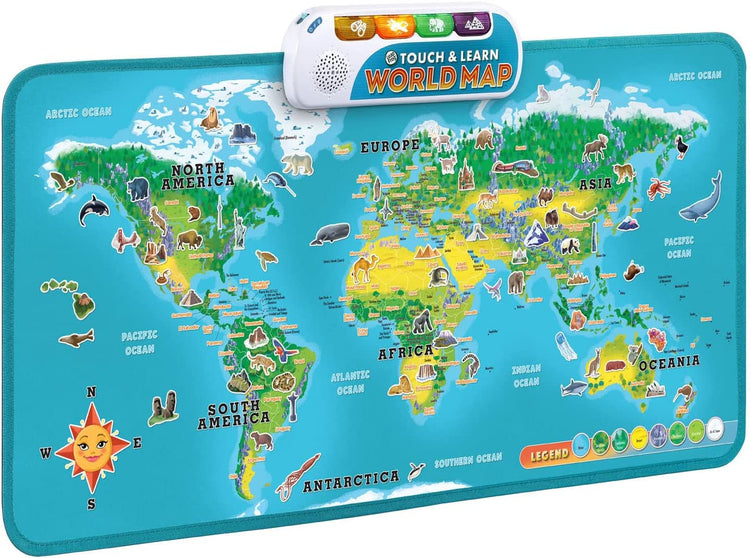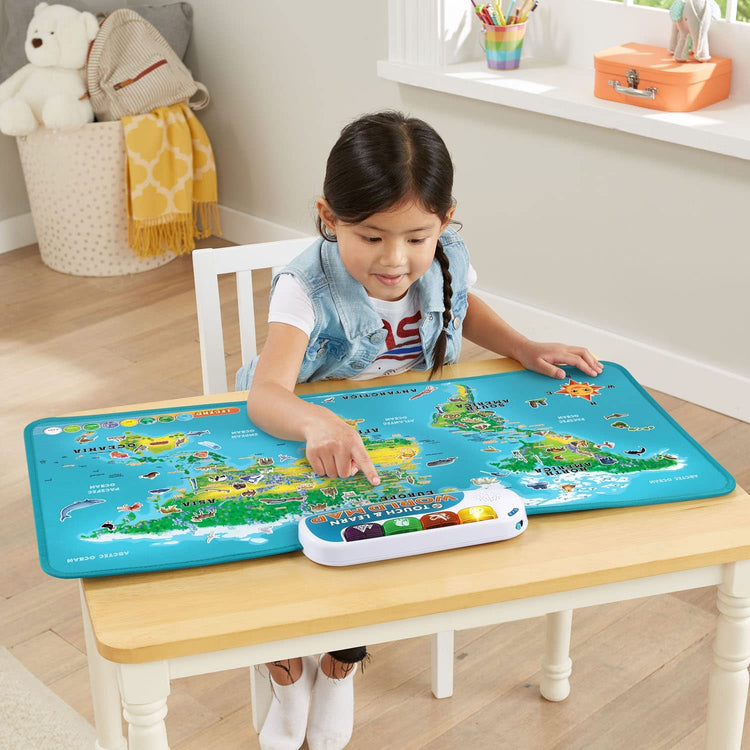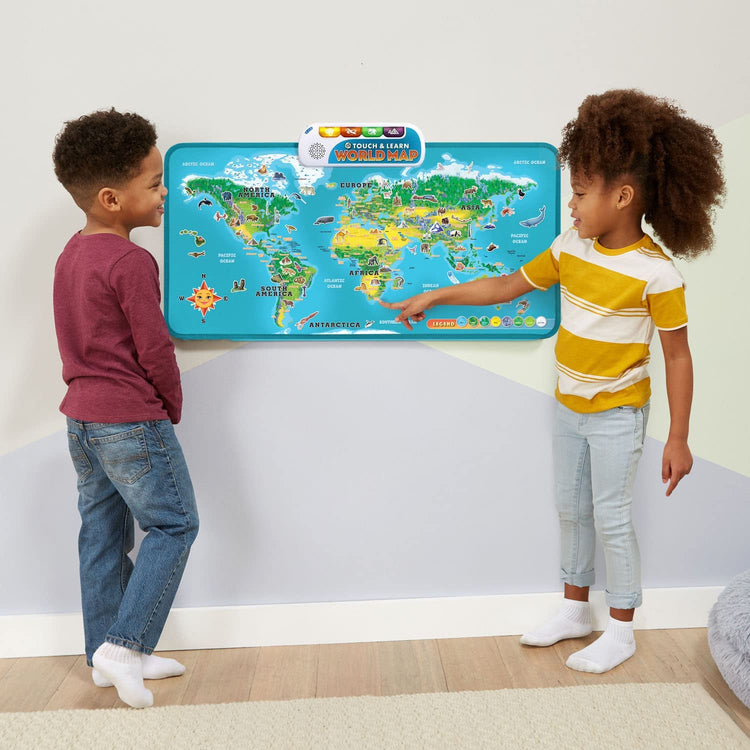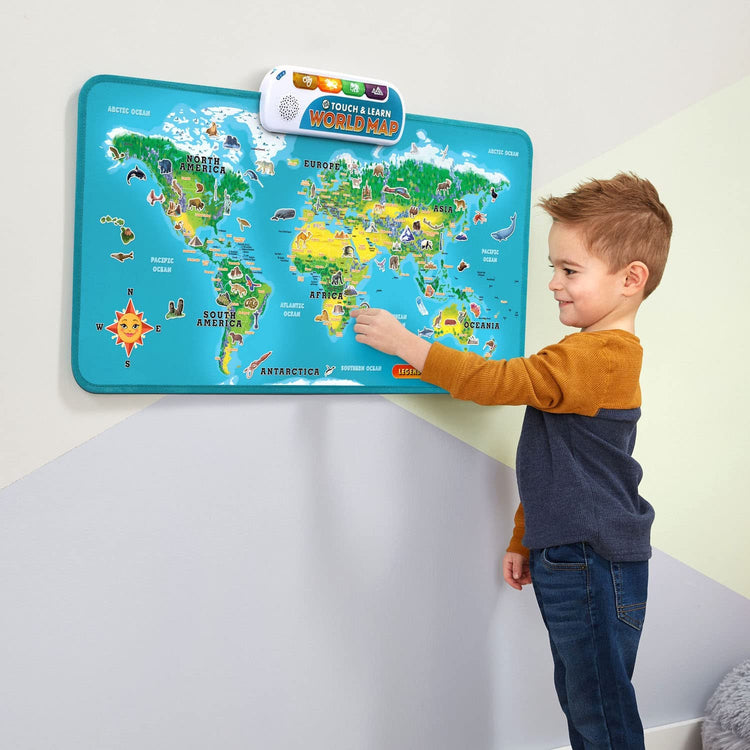 Discover the world's continents, natural wonders, animals, and more with the Touch and Learn World Map™. Hang the illustrated map on the wall and start exploring! 200 interactive touch points invite kiddos to look, touch, press and listen to learn about the world in Explore mode. 1000+ fun facts help kids find out about oceans and continents, natural wonders, countries and languages, animals and habitats, landmarks and more. When you're ready to test your knowledge, switch to one of the three games. World Racer pits kids against the clock to find each country on the map. In Animal Quest, use clues to find animals around the world. Landmark Expedition encourages kids to search for famous sites all over the map. Bring the world to your children! Keyhole hanger included for easy wall hanging. Intended for ages 4+ years. Requires 2 AA batteries. Batteries included for demo purposes only. New batteries recommended for regular use.

Explore the World 
Introduce little learners to fun facts about animals, oceans, continents, landmarks and more with the Touch & Learn World Map! Featuring 200 interactive touch points and over 1000 fascinating facts, this map opens the door to discovery through screen-free fun. Four adventure modes and three games challenge players to test their knowledge. Let's learn! 
*Keyhole hanger included for easy wall hanging.

Explore 
From the depths of the Pacific to the top of Mount Everest, curious explorers can visit more than 100 countries, 18 human creations and 10 natural wonders.

World Racer 
It's kids against the clock in World Racer! Test their knowledge and speed by finding as many countries as possible before time runs out.

Animal Quest 
Learn about over 40 animals and their habitats across all seven continents when playing Animal Quest.

Landmark Expedition 
In Landmark Expedition, kids can discover amazing feats of natural and human creation while on the hunt to identify landmarks.