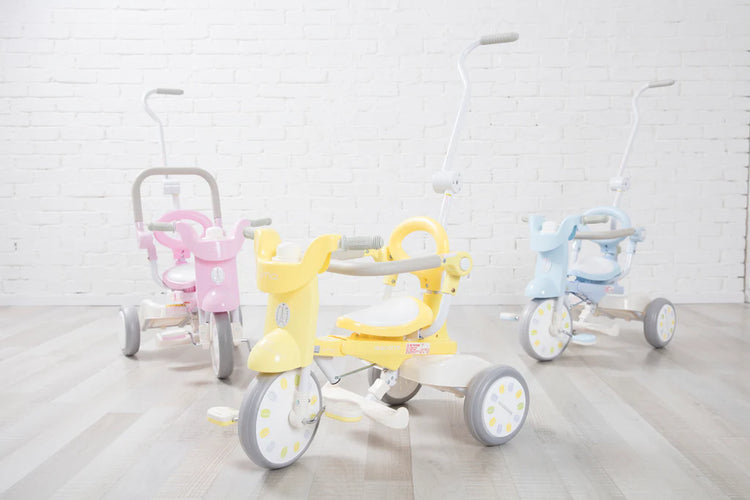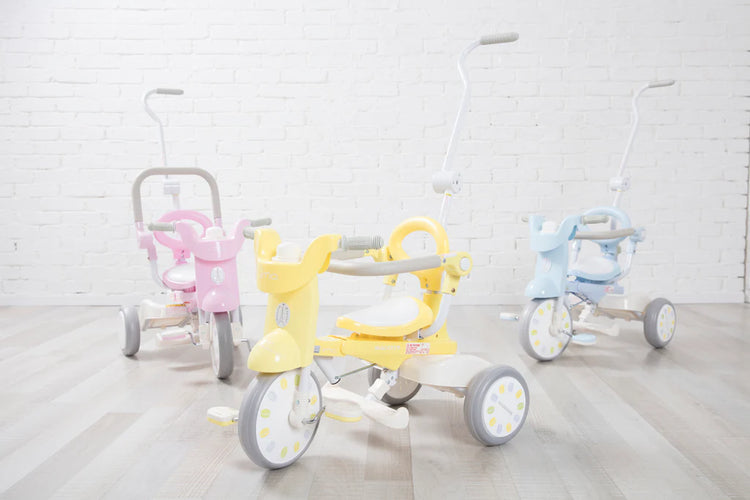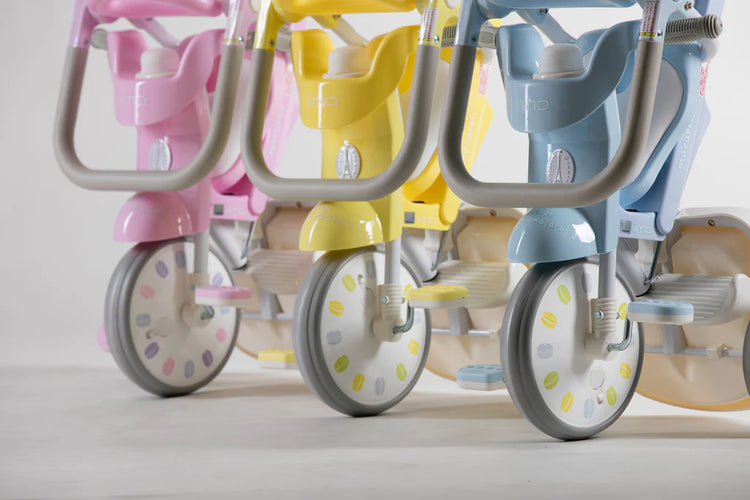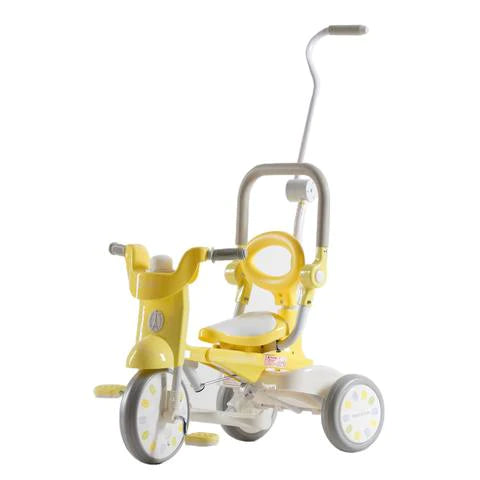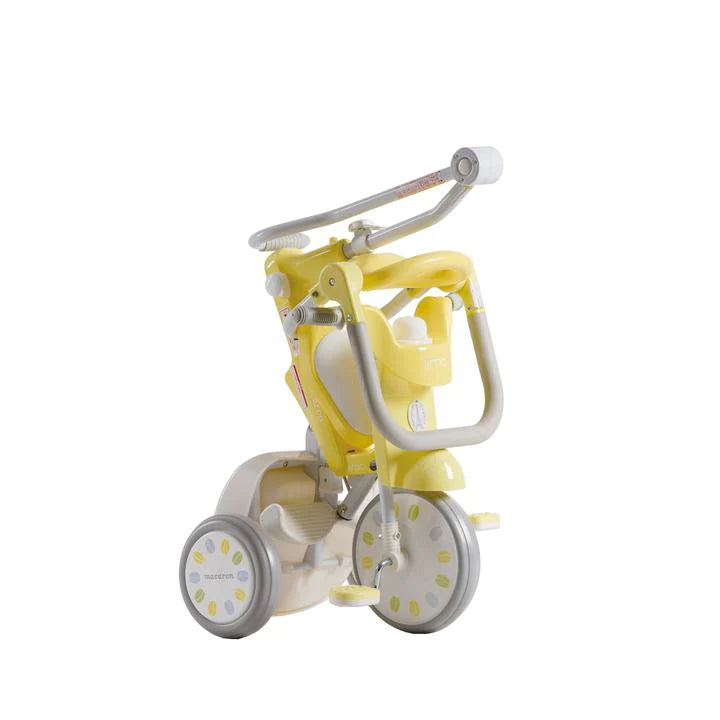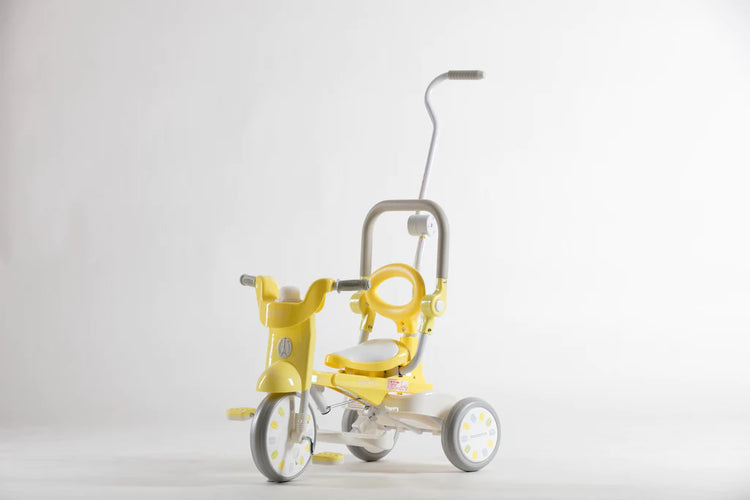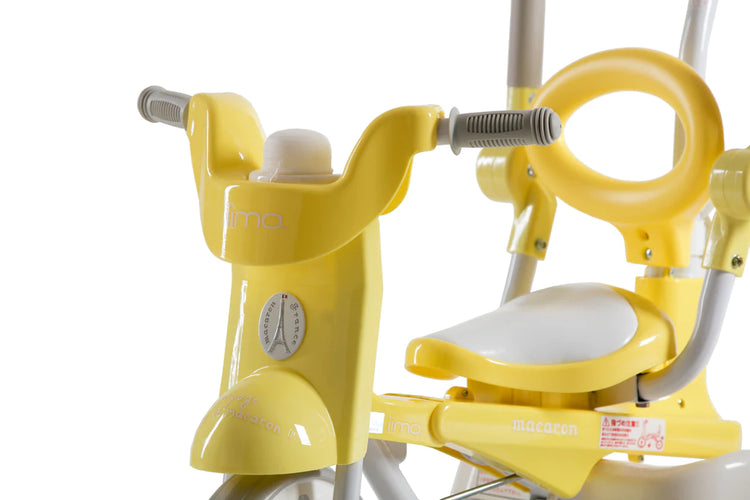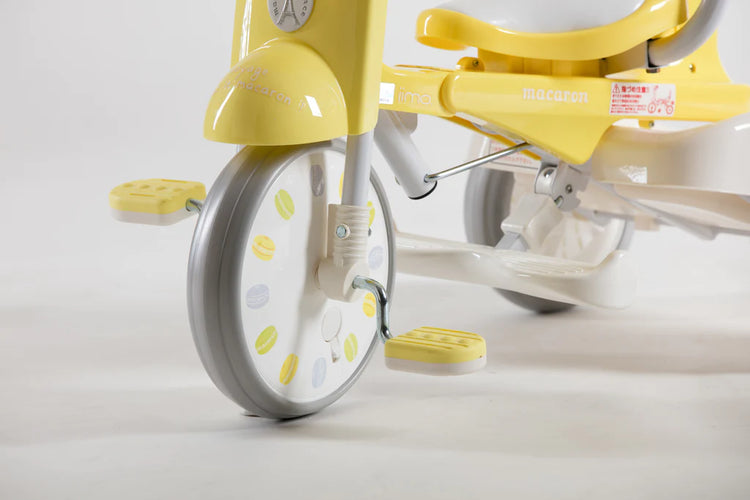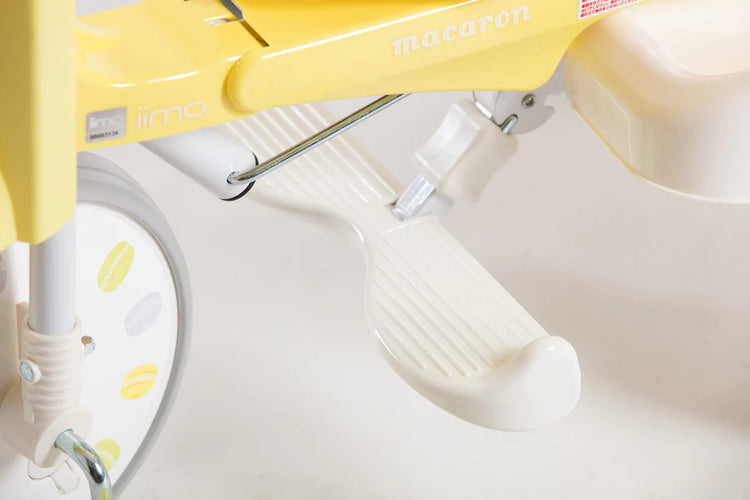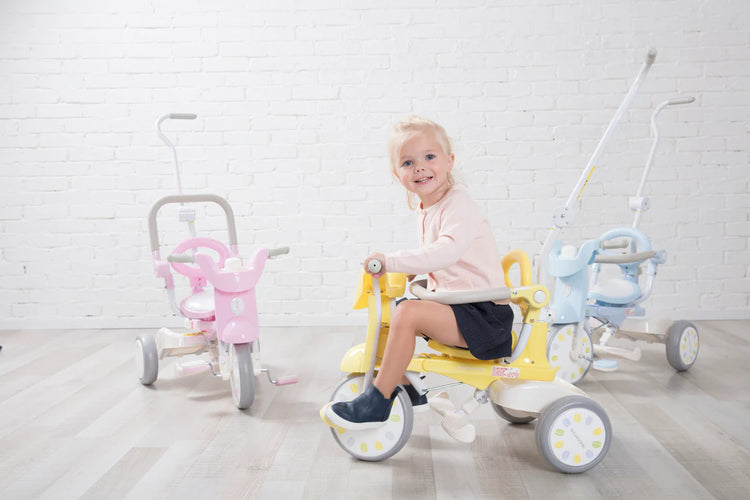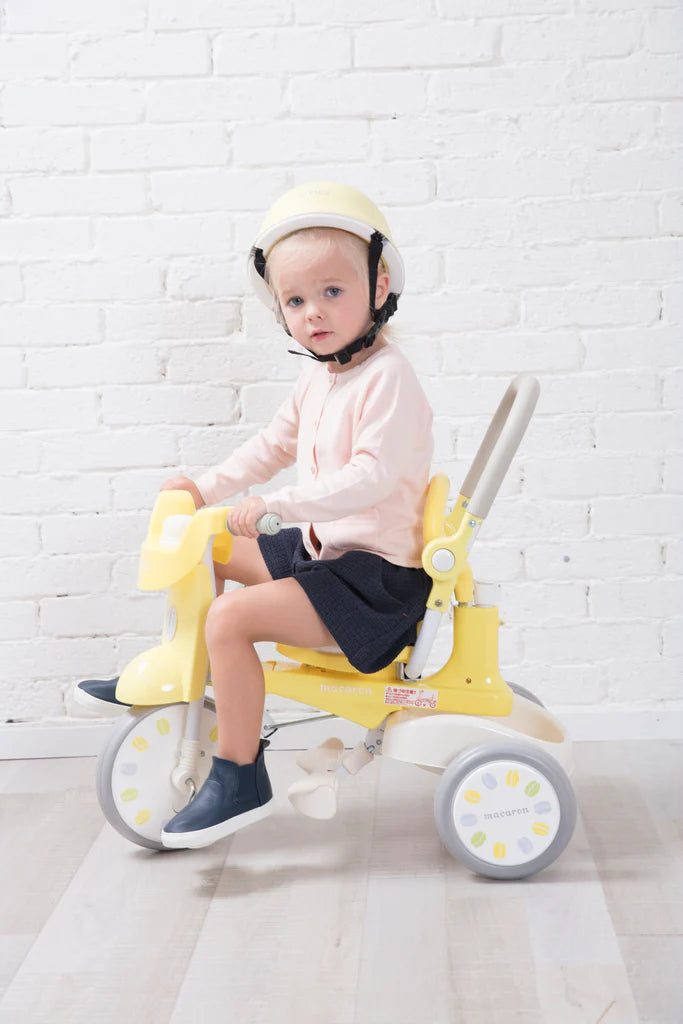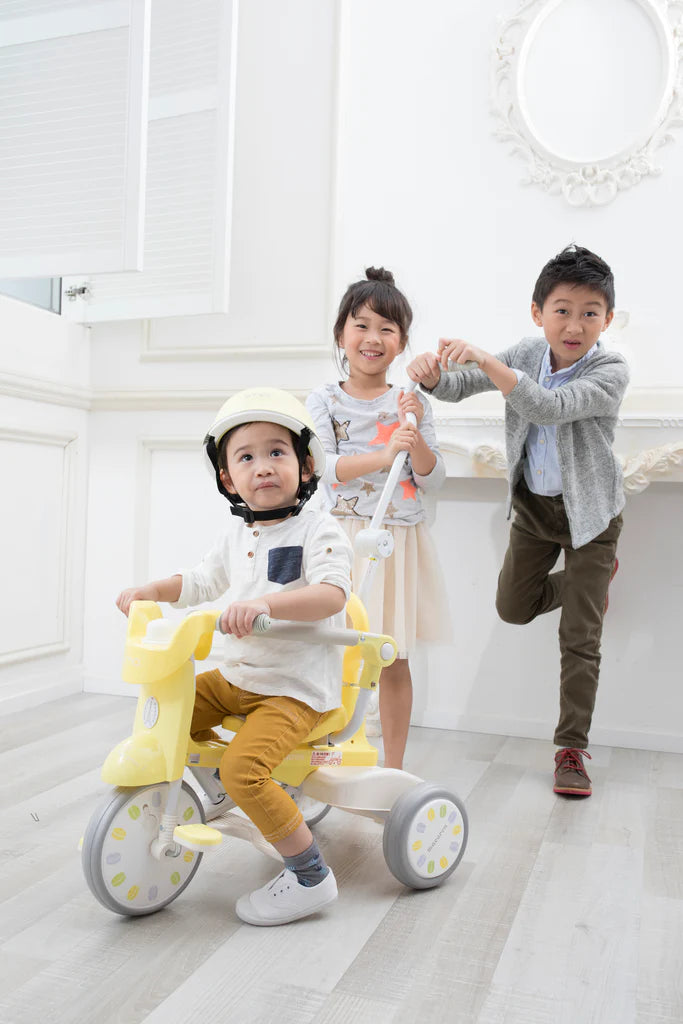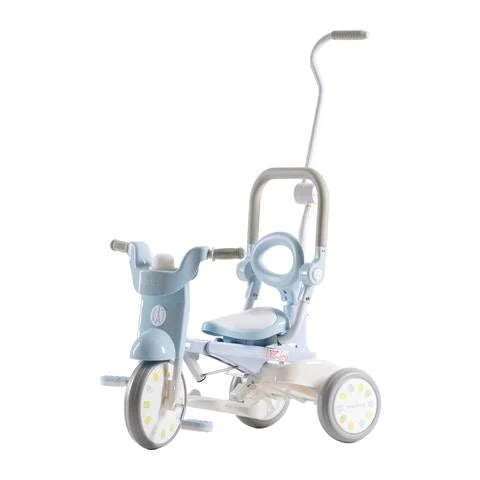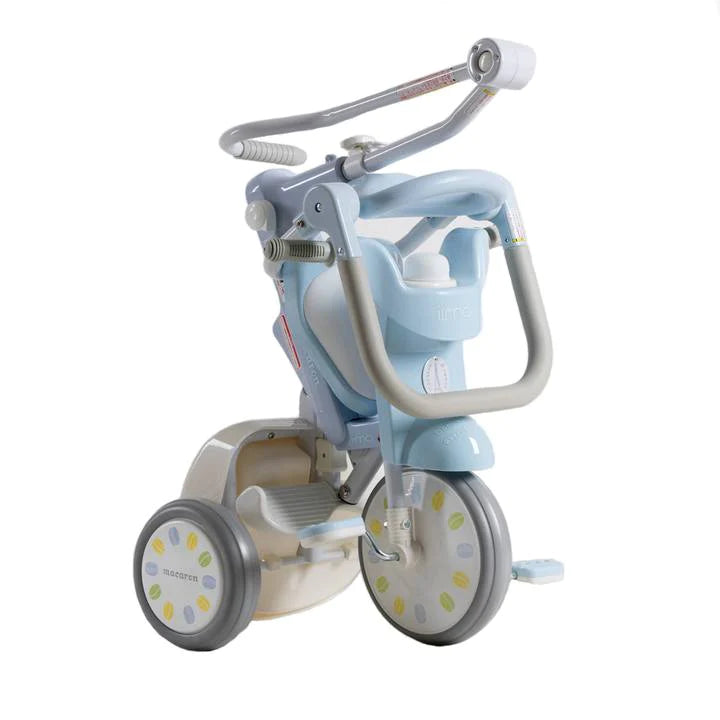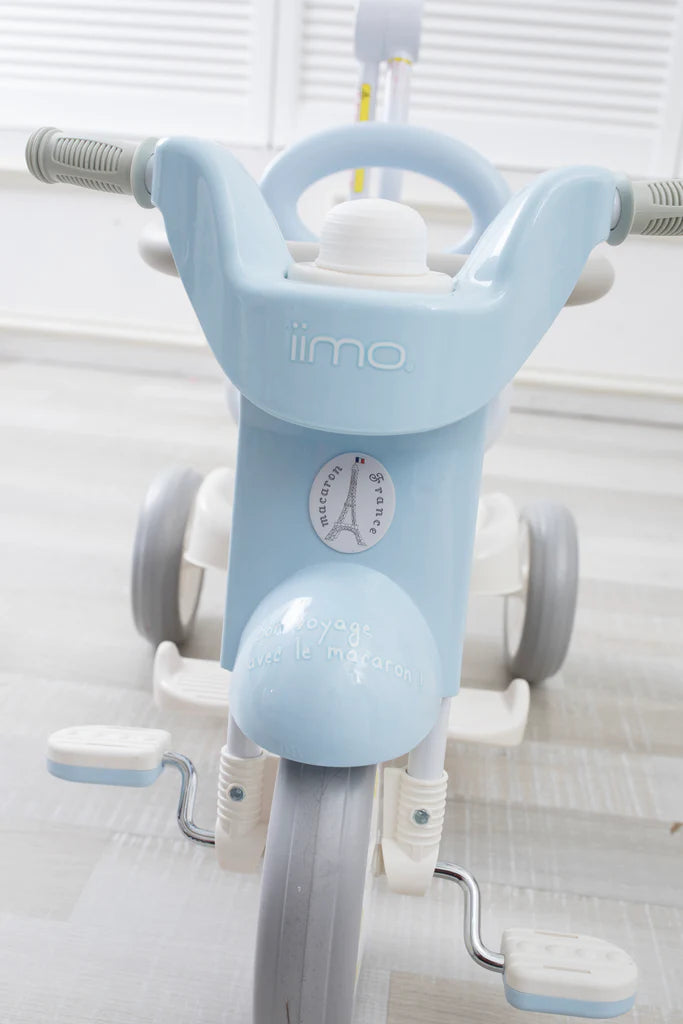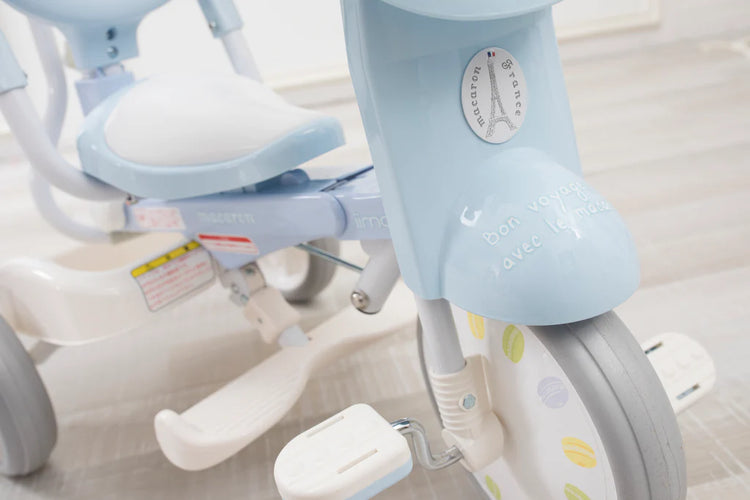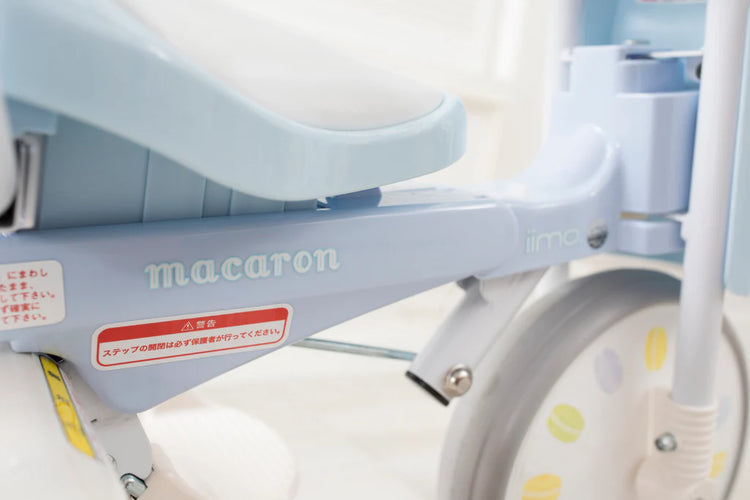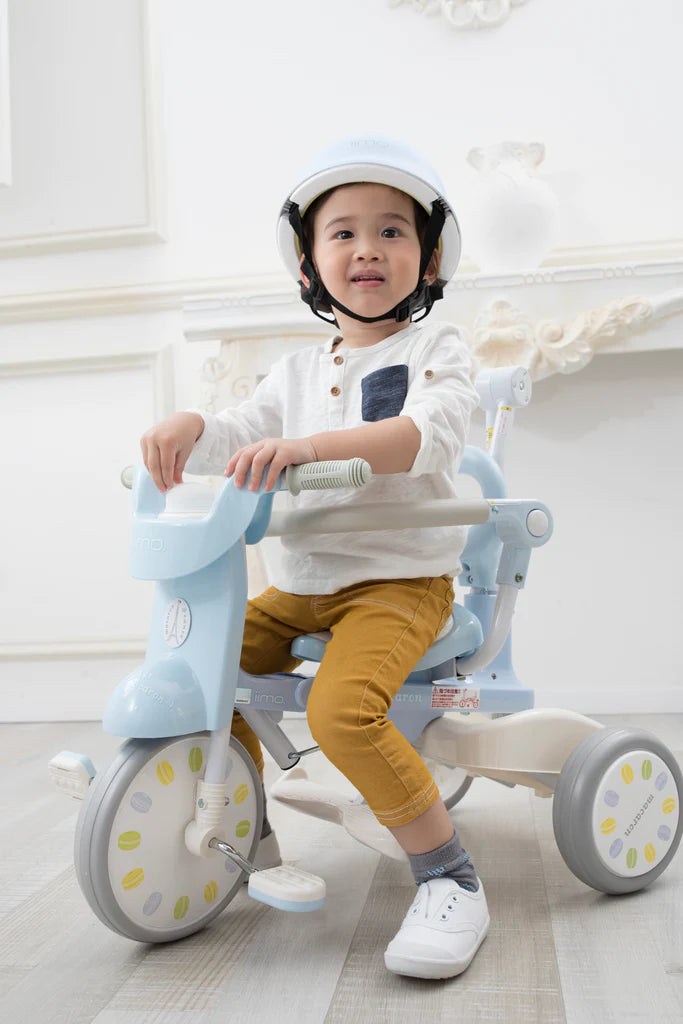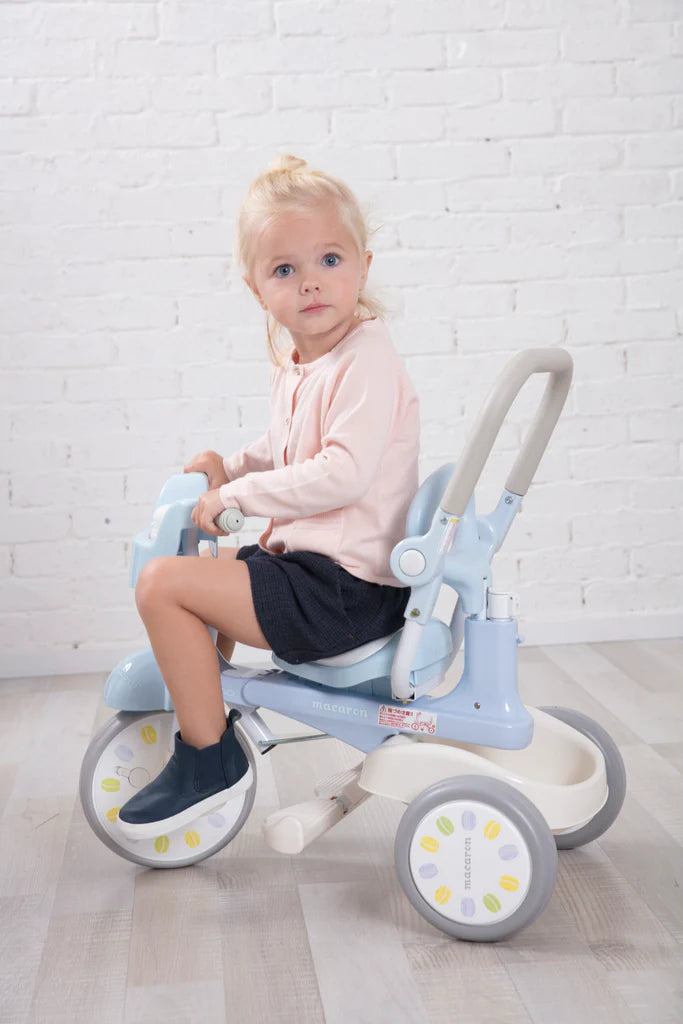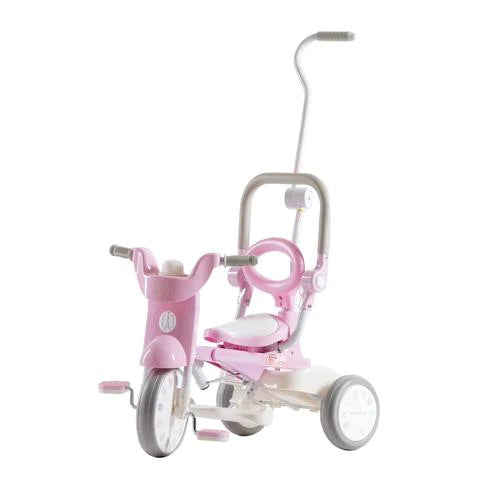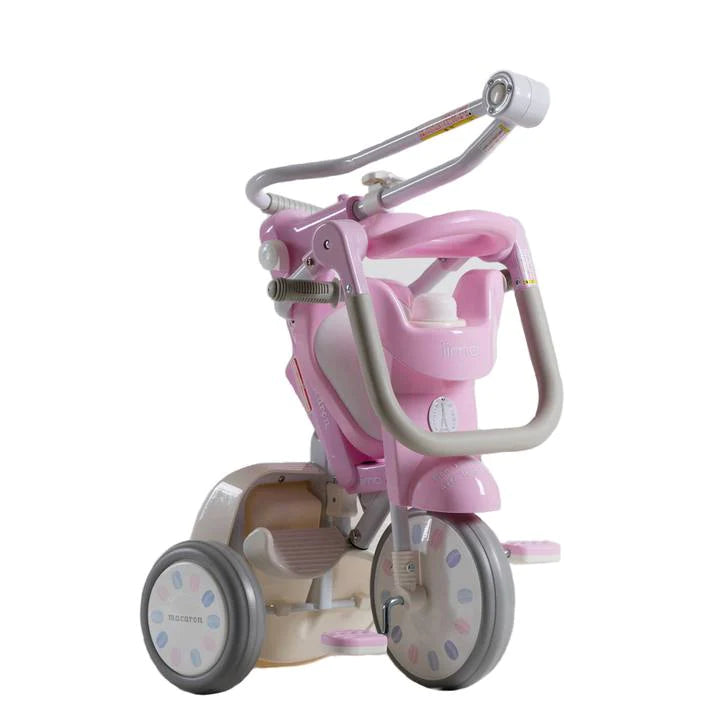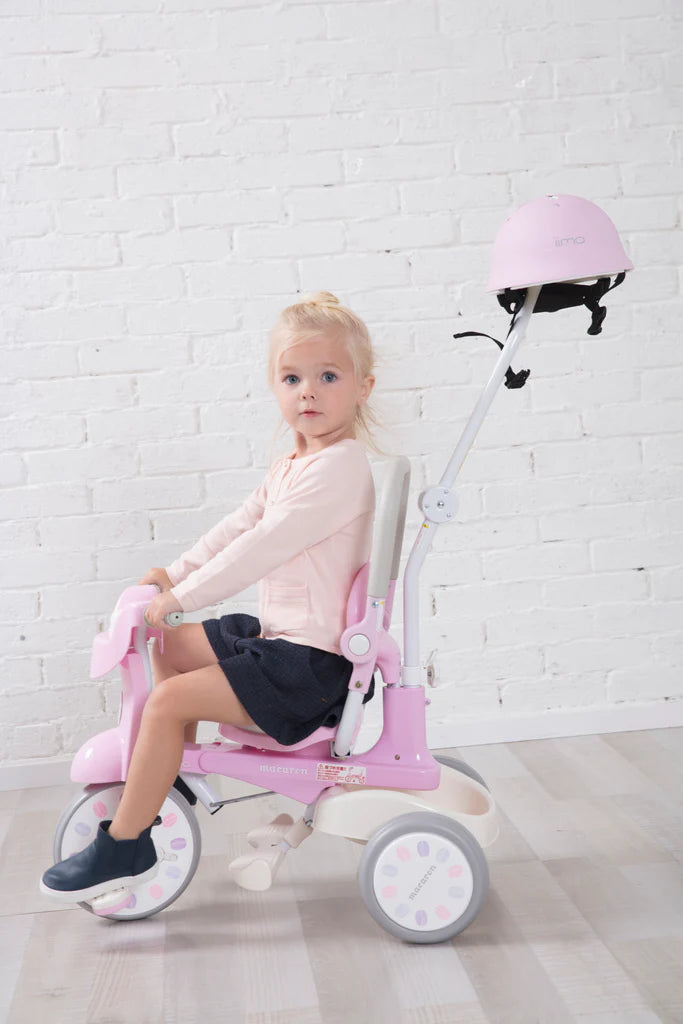 Limited edition award-winning 3-in-1 foldable Japanese tricycle for kids. iimo x macaron #02 converts from push trike to walker to independent pedal tricycle to grow with child. Just remove the handle bar and move the protective bar all the way back to become a walker!
The protective bar keeps younger child in the seat and can be removed when child is older. iimo also has a pedal safety system to disconnect the pedal and wheel to protect younger child's feet when iimo is used as a push trike. When child is ready to learn to pedal, safety system can be turned off for it to be used as a pedal trike. With a push rod for parents to guide the child, iimo can also be used as a training tricycle to teach your child how to pedal.
iimo #02 is winner of Harper's Bazaar Toy Awards 2016 – Best for Motor Skills (Toddler 12-36 months category), Kids Design Award (Japan;) and Japan Industrial Designers' Association Museum Selection (JIDA).

iimo is accredited by Japanese and European safety standards and is EN71 certified. It is designed in Japan and made in Taiwan.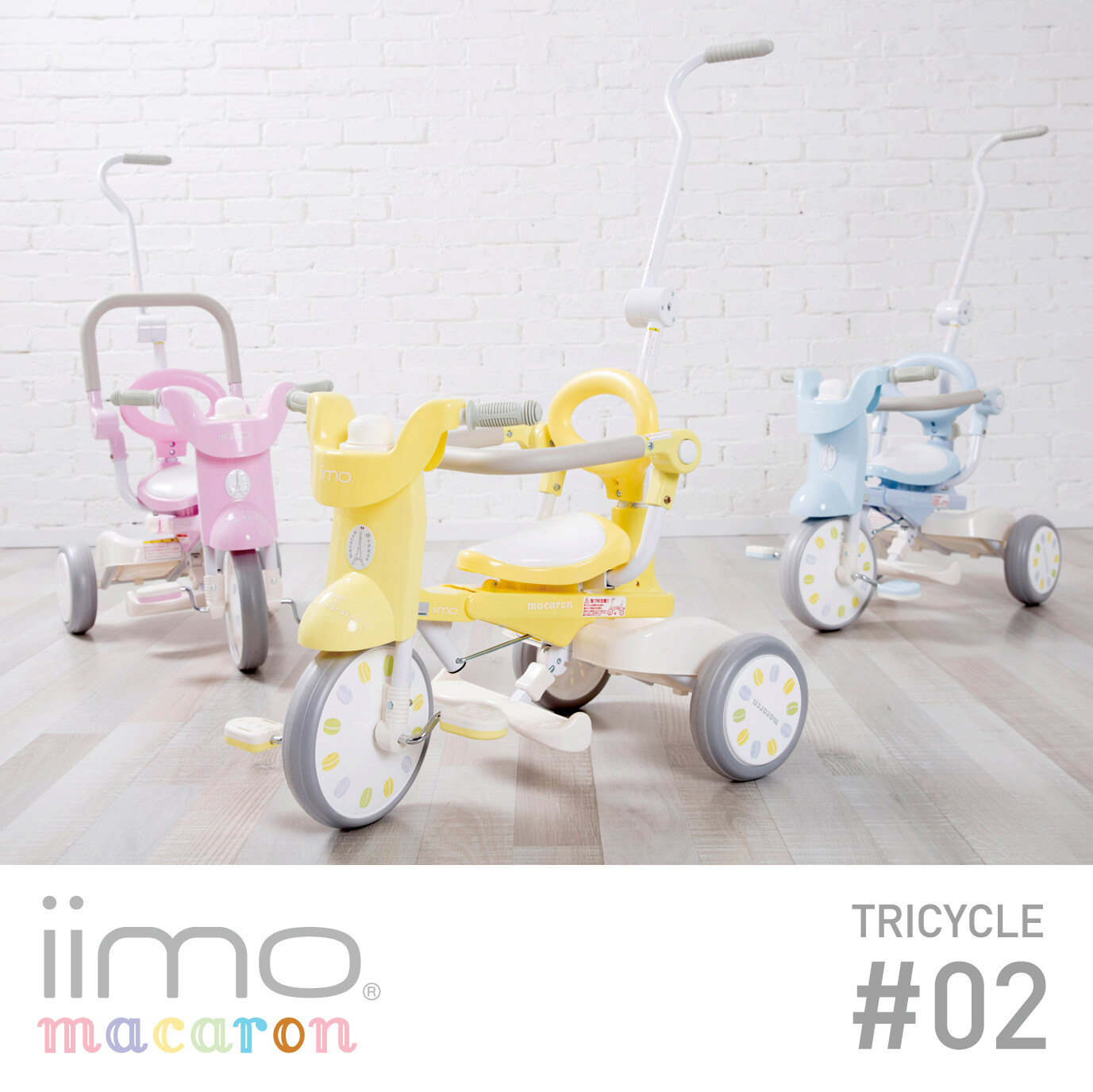 Highlight
Foldable, easy to store and carry

Safety features- soft protective safety bar, pedal safety system

Foldable parental steering handle bar. 

Foldable foot rest for younger child who can't reach the pedal yet

Grows with child - safety bar and handle bar can be removed 

Back basket & cute airhorn

Recommended for ages 1-4 years: Push Trike (1-2 years); Walker (1-3 years); Pedal Trike (3-4 years). Maximum weight 30 kg
What's in the box
1 x iimo Foldable Tricycle Macaron