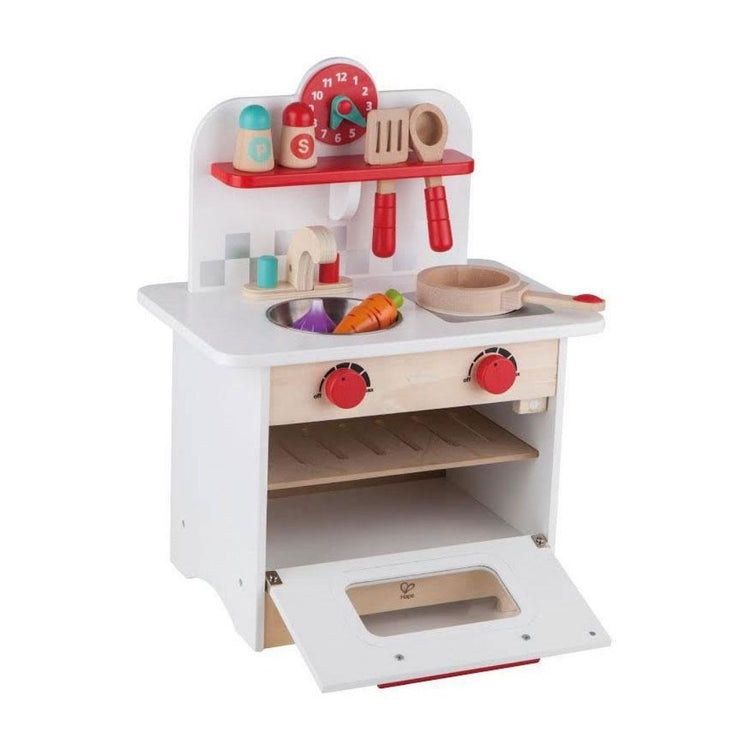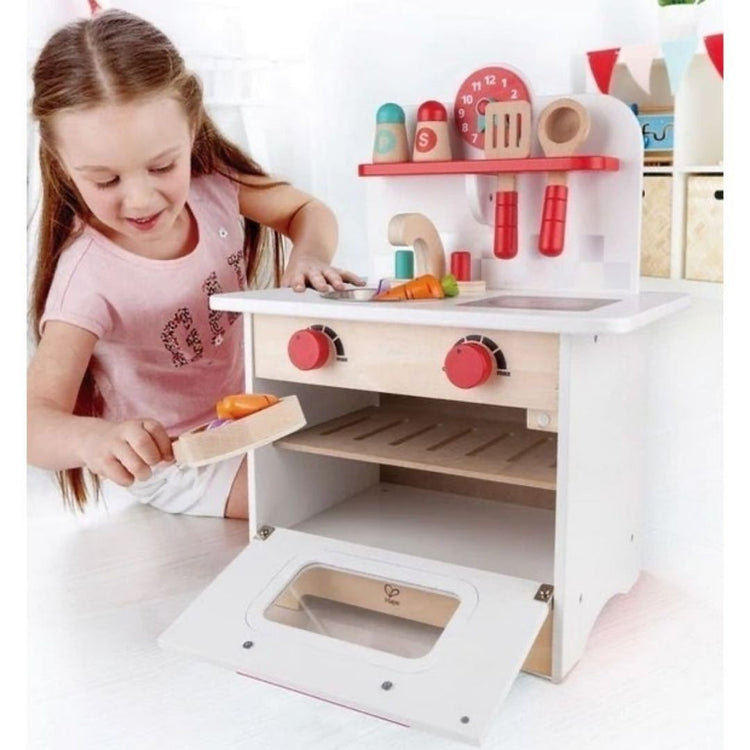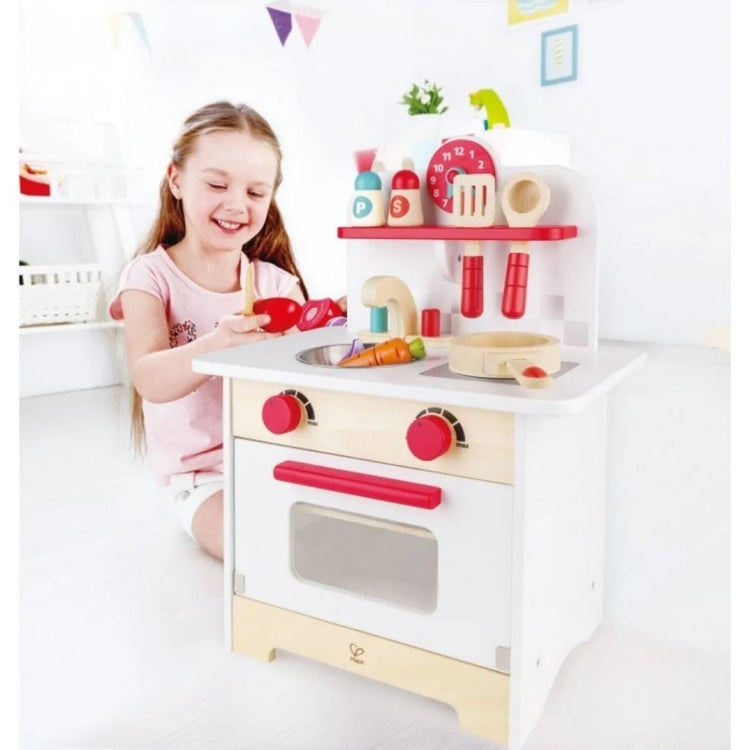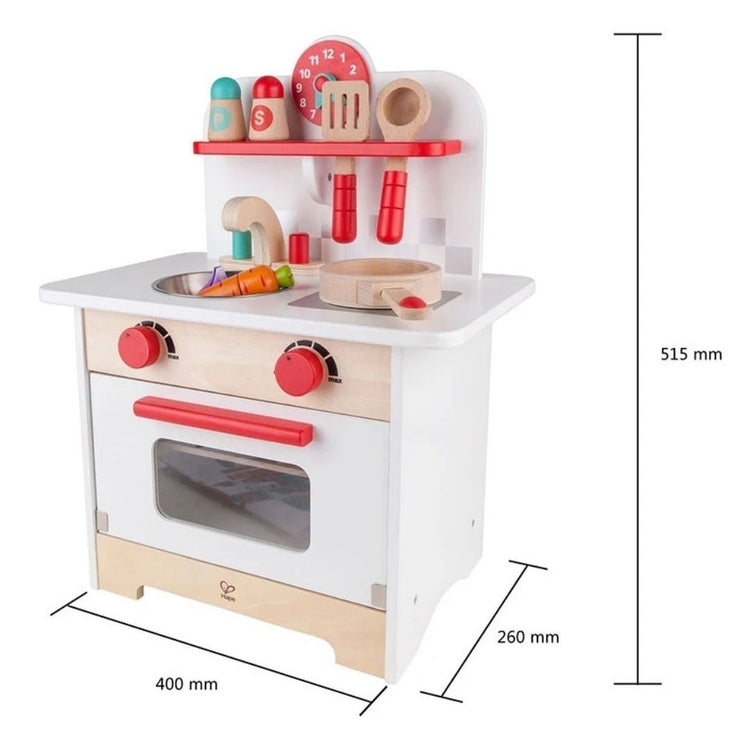 Hape Retro Gourmet Kitchen (3y+)
Hape Retro Gourmet Kitchen (3y+)
34
people are viewing the right now
6 sold in last 24 hours
Fast 1-2 day
Shipping
Secured
Payments
Easy
Returns
100%
Authentic
Set the clock for breakfast, lunch or dinner. Turn the oven or cooktop dials to prepare for any meal.
Check what's baking and add a bit of salt or pepper.
Six-piece tabletop kitchen set in retro turquoise, red and white. Checkerboard backsplash and clock turns back the time. 
Compact and kneeling style perfectly for your little one to pretend play all day!
Imagination & Creativity: Encourages imitative and imaginary play; promotes fantasy story telling, role playing, and creativity.
Social Skills: The basics of communication, cooperation, and collaboration; encourages trust, friendship, and language development
Oven door has see-through panel
Graphics represent stove top
Knobs "click" when turned "on" or "off."
Metal sink
Magnetic close on door
Water based paint
Clock
Cooking accessories as pictured, excluding food
Age: 3+ years