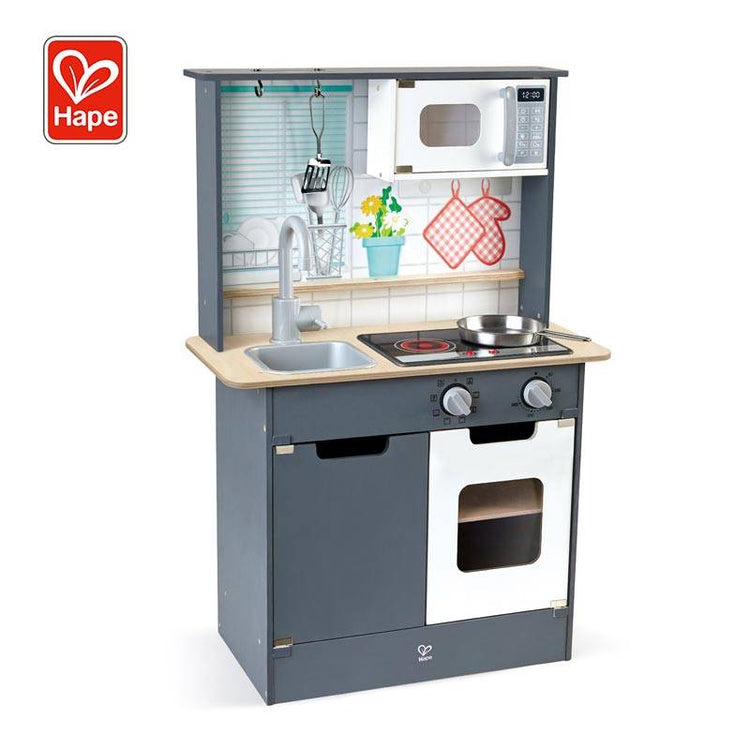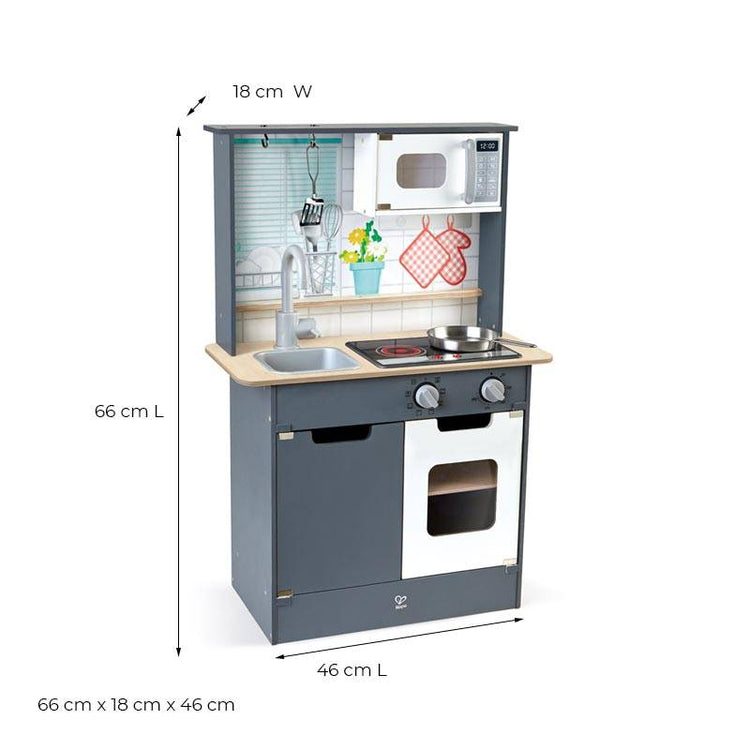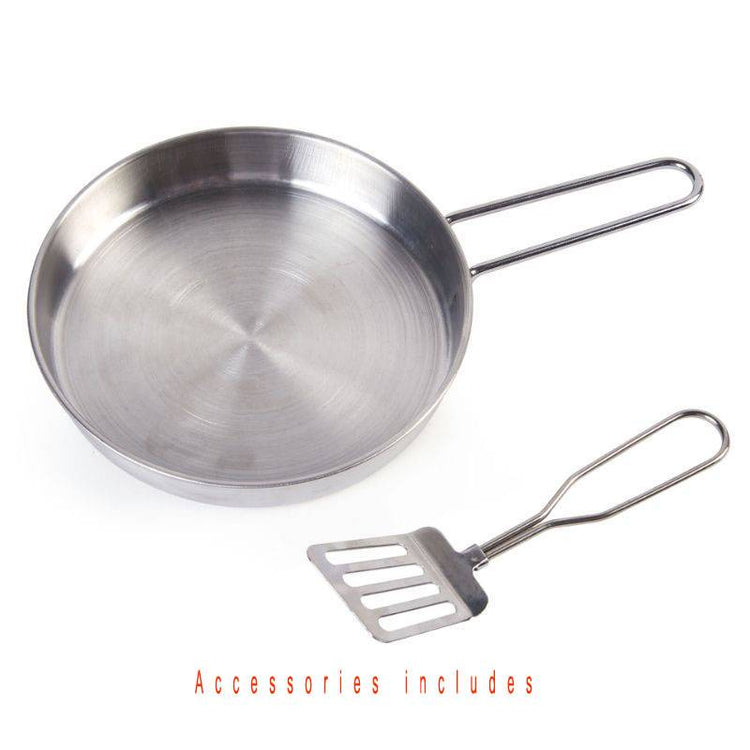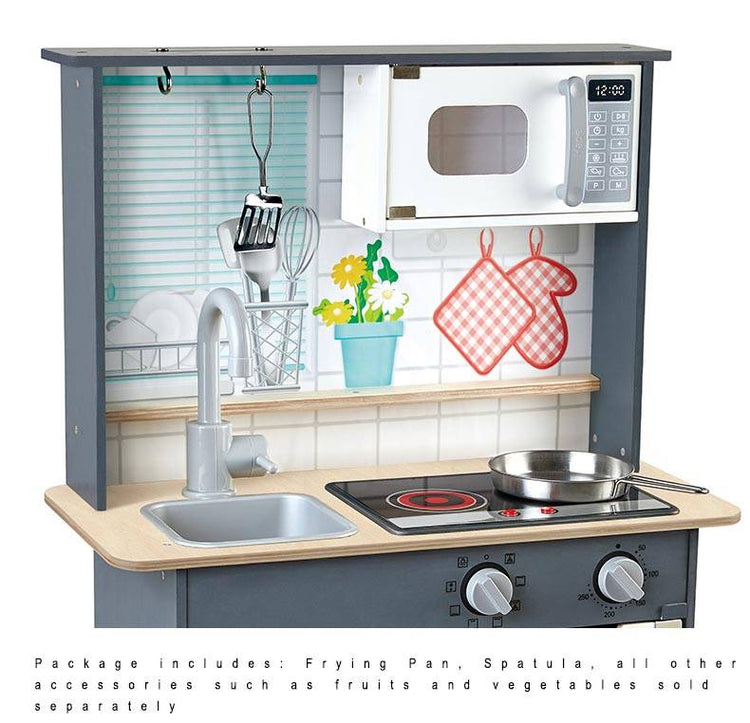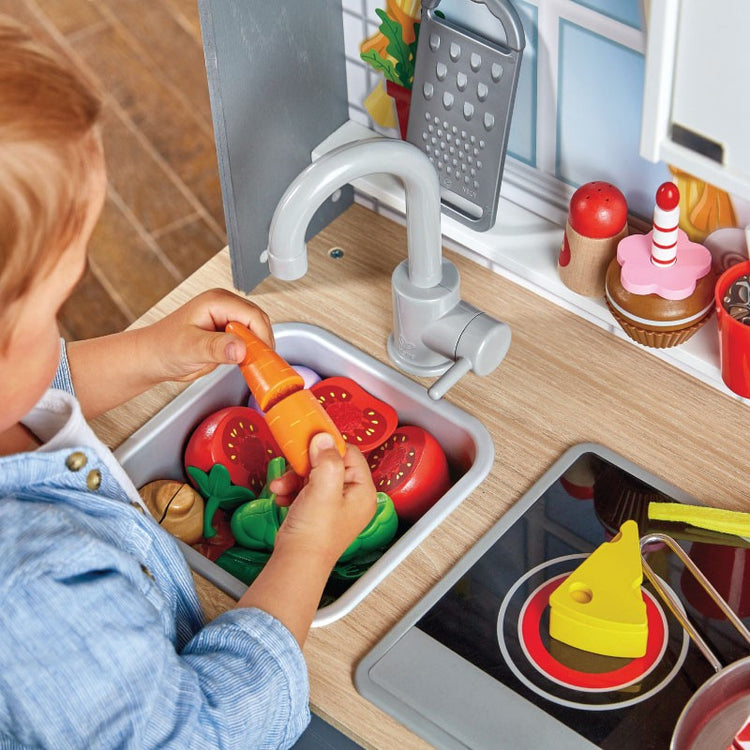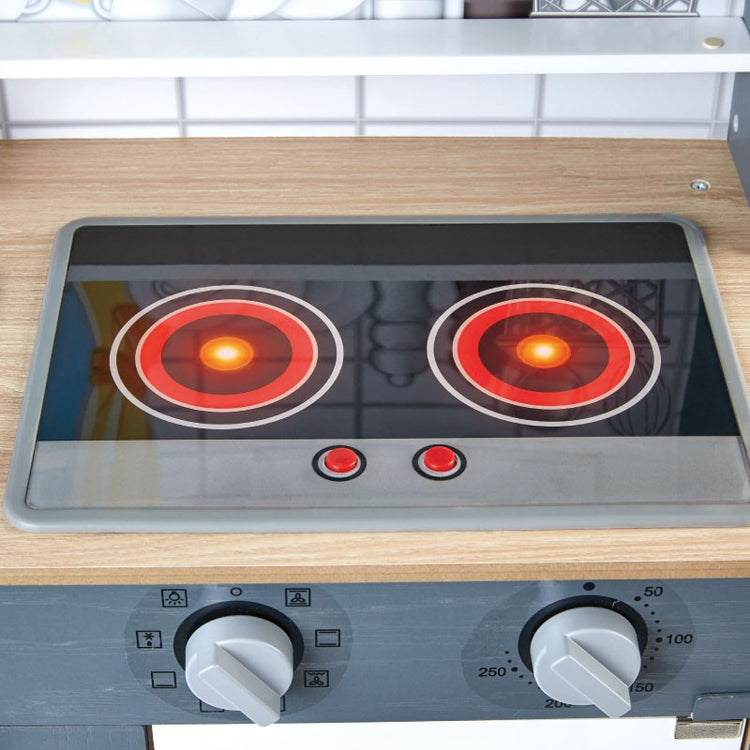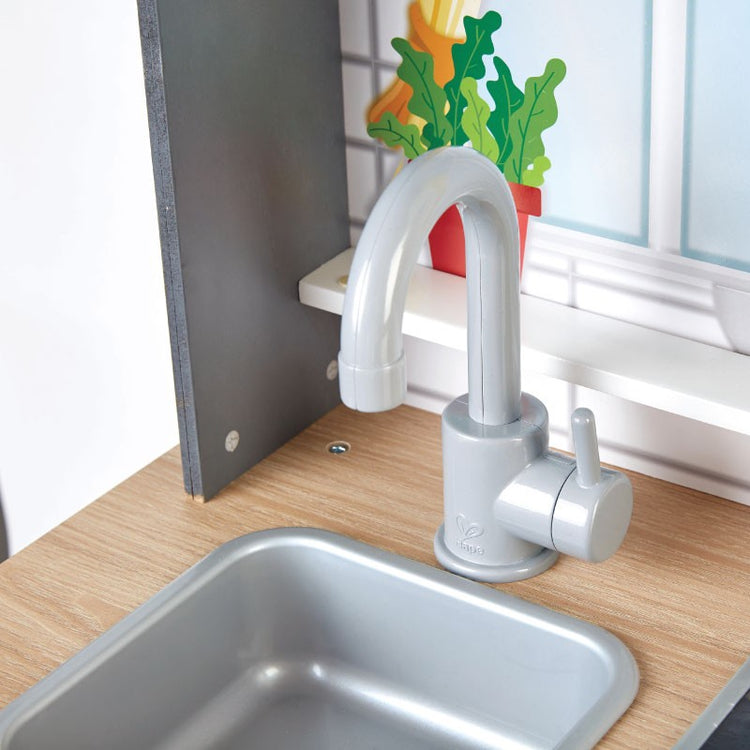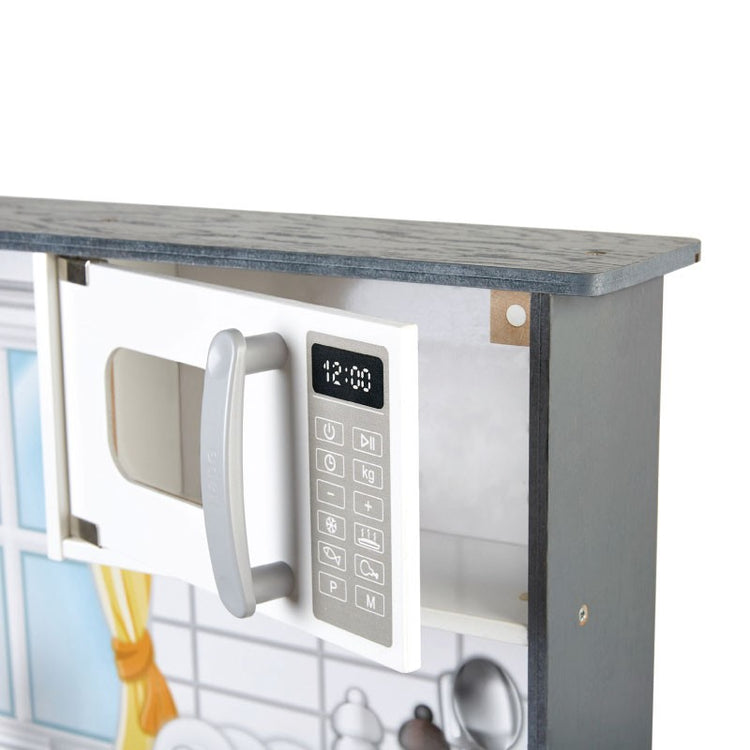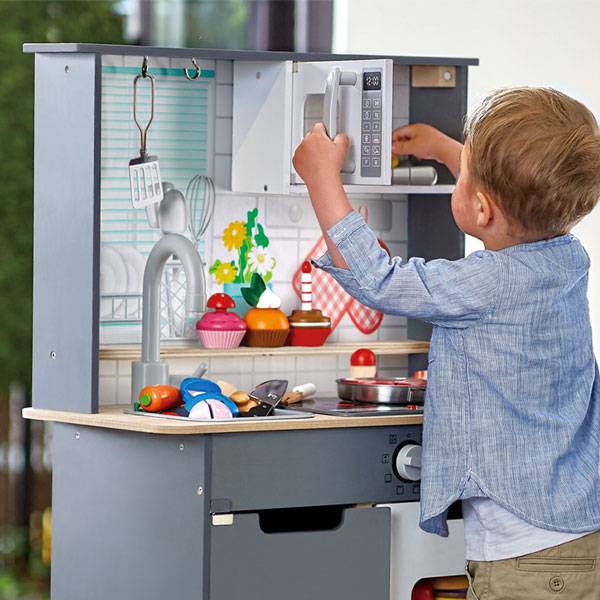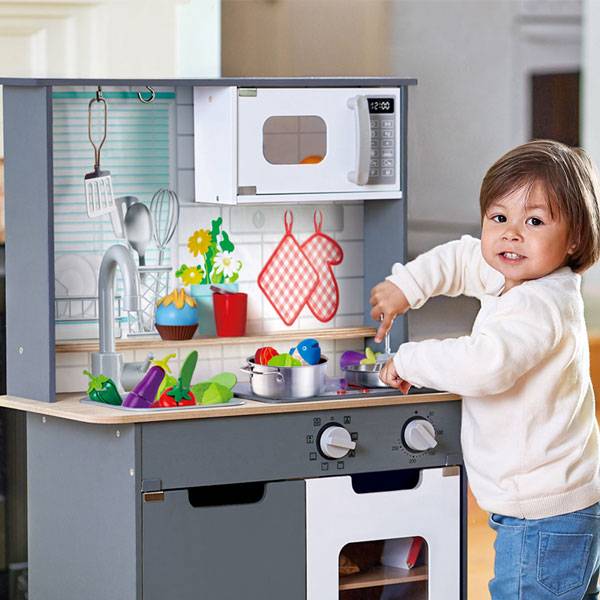 Hape Kitchen with Light and Sound 3y+
Hape Kitchen with Light and Sound 3y+
27
people are viewing the right now
6 sold in last 24 hours
Fast 1-2 day
Shipping
Secured
Payments
Easy
Returns
100%
Authentic
Little chefs can make food in their own kitchen, just like mom or dad! Hape has a fun collection of kitchens, appliances and lots and lots of tasty treats.
this beautiful kitchen playset is a fantastic way to have fun as you learn.
with loads of fun features including an electronic light-up stove, realistic cooking sound effects and a turning faucet! features microwave, illustrated backdrop, opening cupboard and oven with clicking knobs! includes one metal pan and spatula to get your frist meal started!
learn to make your favourite food with this fantastic kitchen playset with electronic light-up stove and realistic sound effects. use the included pan and spatula to prepare your first meal.
All inclusive kitchen featuring a variety of kitchen appliances and accessories
Includes a pretend sink, oven, storage cupboards, a microwave, cooking utensils, imaginary windows and shelfs and many more.
Features clean and fresh design with bright and colorful modern grey
Compact and sturdy design for years of playtime fun
Realistic design is perfect for inspiring role-play and creativity
Highlight
All inclusive kitchen featuring a variety of kitchen appliances and accessories
Includes a pretend sink, oven, storage cupboards, a microwave, cooking utensils, imaginary windows and shelfs and many more.
Features clean and fresh design with bright and colorful modern grey
Compact and sturdy design for years of playtime fun
Realistic design is perfect for inspiring role-play and creativity
What's in the box
1 x Hape Kitchen with Light and Sound 3Y+