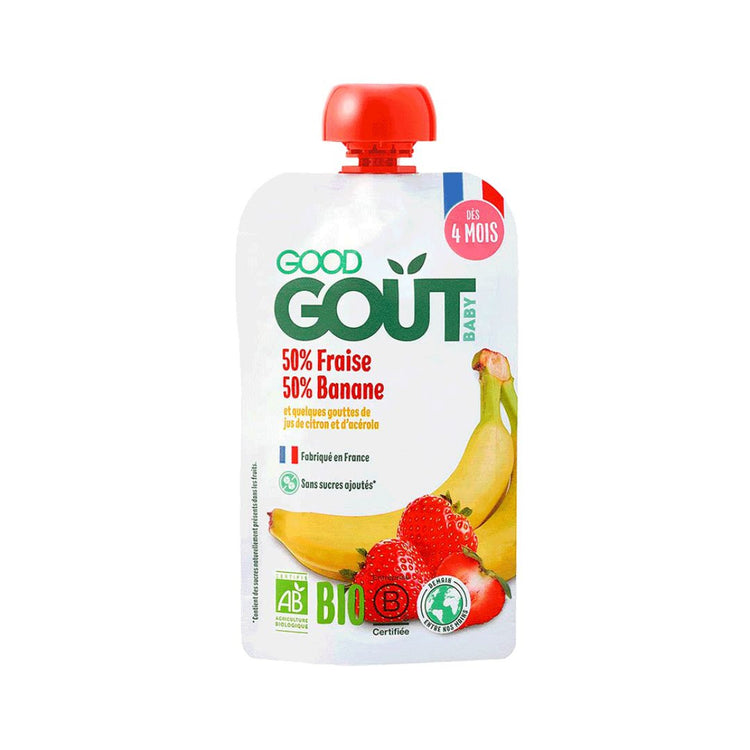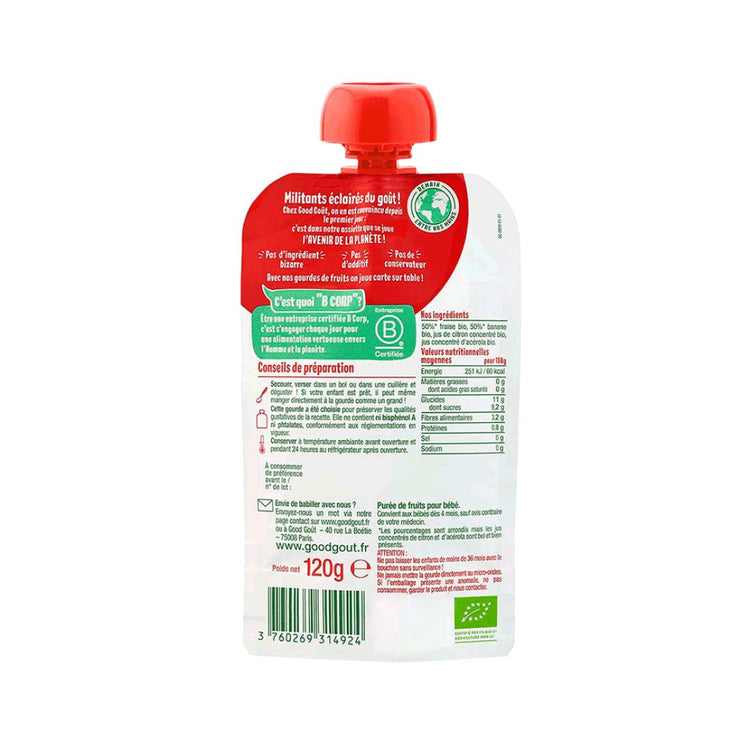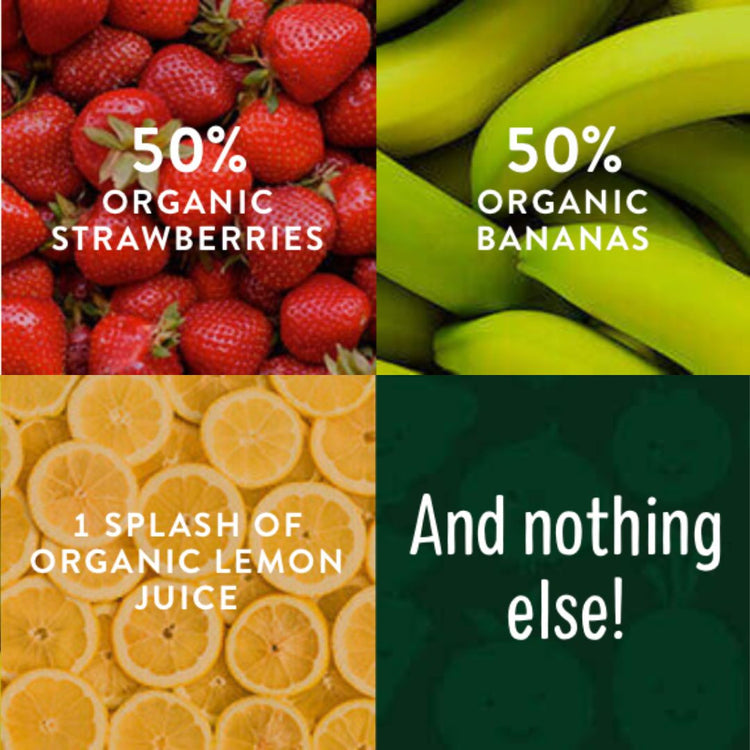 Good Gout Strawberry-Banana Puree 120g
Good Gout Strawberry-Banana Puree 120g
47
people are viewing the right now
6 sold in last 24 hours
Fast 1-2 day
Shipping
Secured
Payments
Easy
Returns
100%
Authentic
Here at Good Goût, our little diners are still too young for strawberries with sugar. We prefer to add banana to give them just the right amount of sweetness and deliciousness. A perfect reason to try our strawberry/banana flavour!
 
Why is this organic meal so good ?
 Because this pouch contains 50% of organic strawberries, 50% of organic bananas. And... just a splash of organic lemon juice. It's rather as if you'd grown them yourself and cooked them with love. Except we've already done it for you.
Because our strawberries and bananas are organic. Meaning that none of our fruit has been mistreated with GMOs, pesticides, or chemical fertilizers during its cultivation. As healthy as they are delicious, to put it simply.
Because Good Pouches for babies are as attractive as they are ingenious. Light and practical, they are easy to pour, re-close, and carry around with you – to give your child a treat anywhere, at any time.
A little story about the strawberry
Though the strawberry is famed for its exquisite perfume, it's just as difficult to resist its delicate, delectable flavour, which has been delighting folk since Ancient Times. King Louis XIV was particularly partial to strawberries. In fact it's a false fruit –  the fruit of the strawberry plant is actually the little yellow seeds, or achenes.
Serving recommendations:
Shake well. Pour out into a bowl or directly onto a spoon. Enjoy!

Can be stored at room temperature before opening, and for 24 hours in the refrigerator after opening.

Worth knowing:
This re-closable pouch has been specially chosen to preserve all the flavour of our recipes. It is free from bisphenol A and phthalates, in accordance with current EU legislation.

Warning:
Do not leave children under 36 months alone with the cap unsupervised.
Never put the pouch directly into the microwave.