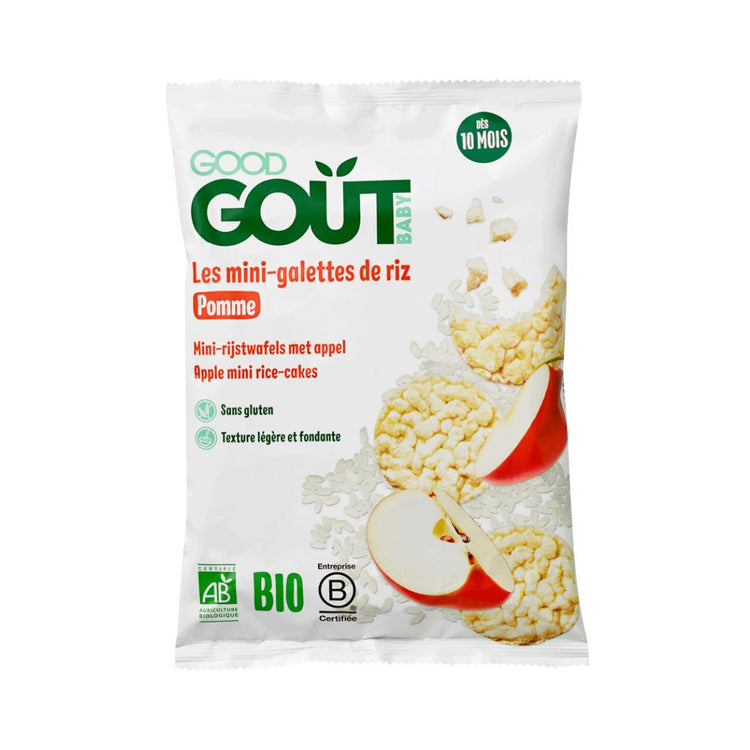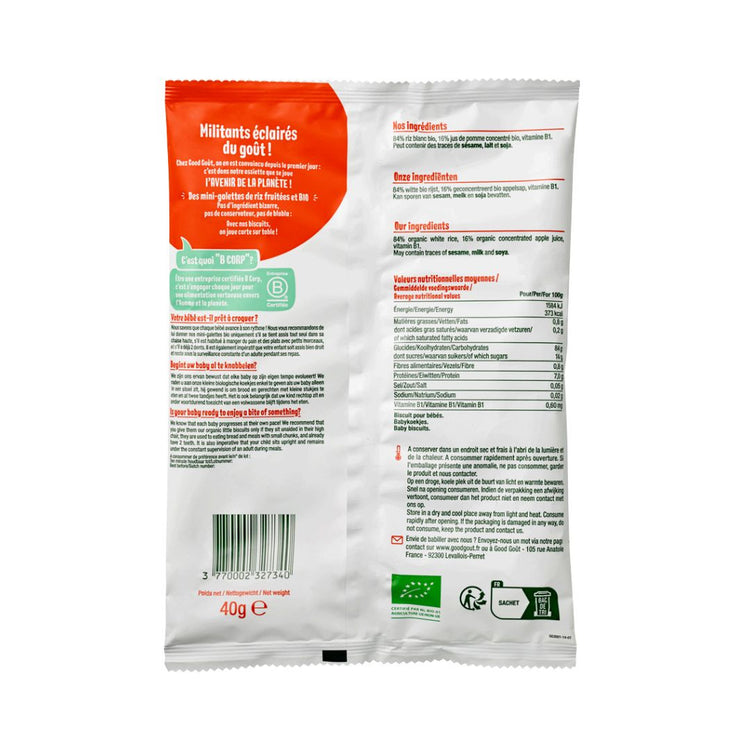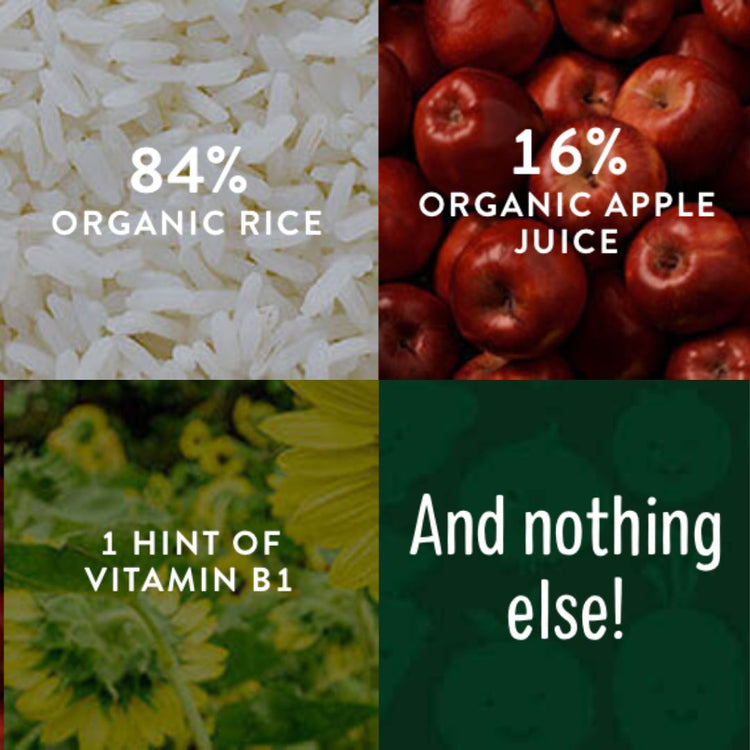 Good Gout Mini Rice Cakes 40g - Apple
Good Gout Mini Rice Cakes 40g - Apple
29
people are viewing the right now
6 sold in last 24 hours
Fast 1-2 day
Shipping
Secured
Payments
Easy
Returns
100%
Authentic
Apples figure in countless stories – you only have to think of William Tell and Sir Isaac Newton. So it was only natural for us to decide to teach your baby to eat apples with our crispy rice-cake. A tangy taste and crispy texture ideal for an afternoon snack and for little hungers.

  
Why is this organic meal so good ?
Because this mini rice cake contains good, crispy rice and apple juice for a tangy touch. And all the inherited nostalgia of our afternoon snacks. 
Because growing properly means eating well too, obviously our mini-cakes are organic. This means that our wholegrain rice and apple juice are free from treatment with chemicals or pesticides, and are good for the planet too. 
Because our mini-sachet is light and slips easily into your bag or case for any little hungers.
Because, in short, it's super handy. 

A little story about rice 
Although rice wasn't introduced into Europe until the 16th century, it's been grown in Asia for over 10,000 years. It is such a staple food in some Far Eastern countries that the words 'rice' and 'foodstuff' are often synonyms. Today, rice is particularly appreciated for its nutritional qualities, as well as the host of possibilities it offers in cooking!
Important ! Is your baby ready to chew ?
Baby has grown a few centimetres alright — but he's still not yet capable of eating like an adult ! So we recommend you give him Good Goût mini-cakes only if he can sit up unaided in his high-chair, is used to eating bread and small morsels, and already has two teeth.
It's also vital that your child sits up straight properly and is constantly supervised by an adult during their meals and snacks.

Store at room temperature in a dry place. Use within five days of opening.

Allergens : gluten free. May contain traces of soya, milk, and sesame.