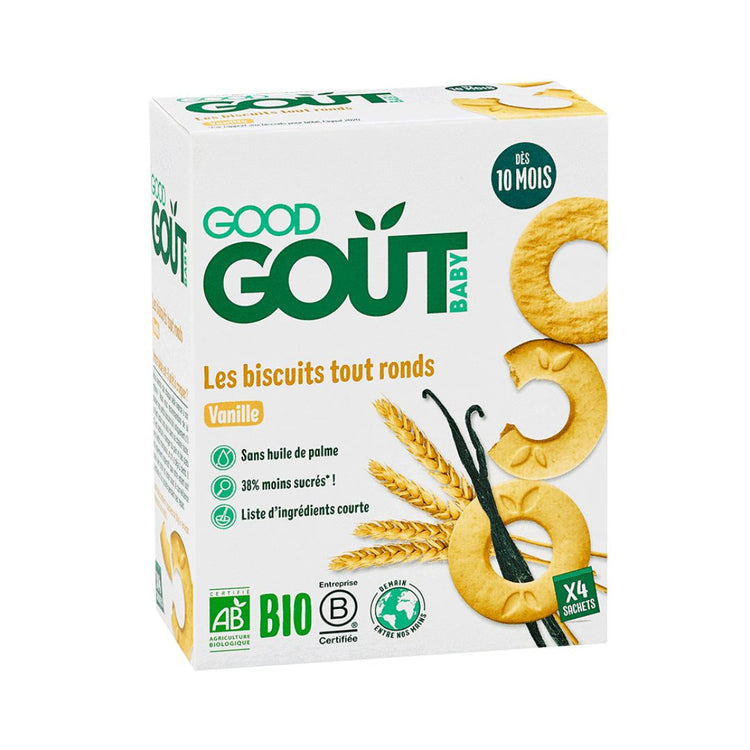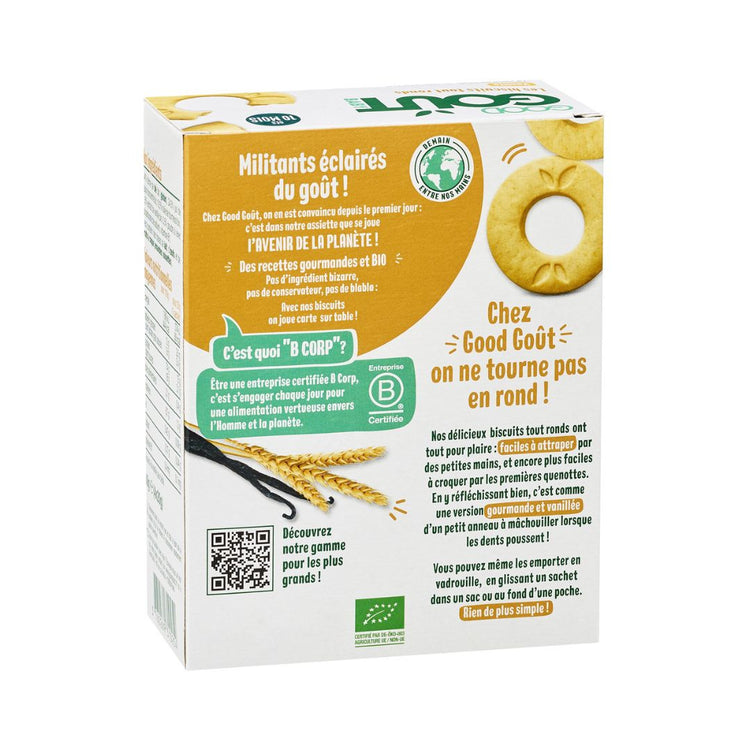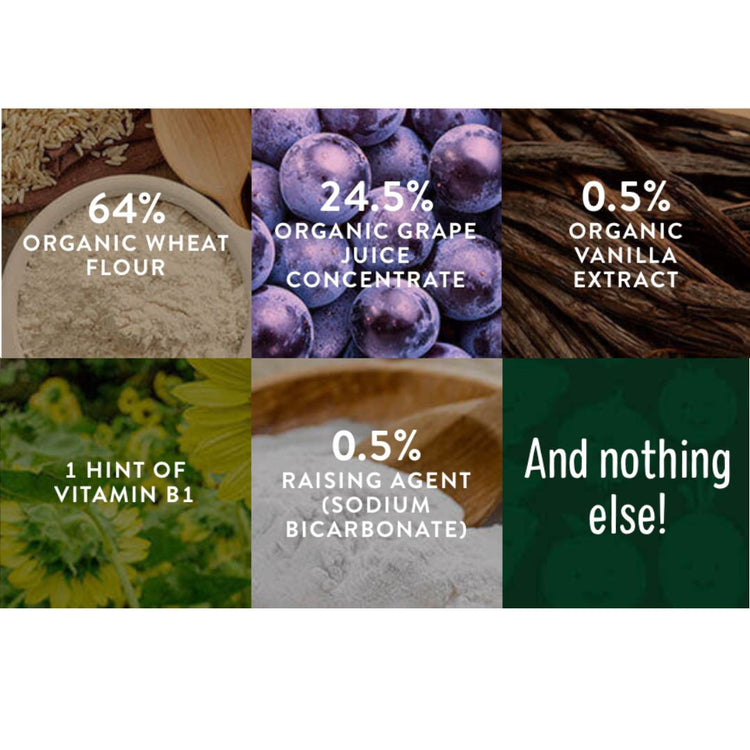 Good Gout All Round Biscuits 80g - Vanilla
Good Gout All Round Biscuits 80g - Vanilla
38
people are viewing the right now
6 sold in last 24 hours
Fast 1-2 day
Shipping
Secured
Payments
Easy
Returns
100%
Authentic
At Good Goût, we did not reinvent the wheel but we created the roundy biscuits: a simple and delicious small vanilla biscuits recipe. Ring-shaped to be easy to catch, considerably less sweet than standard baby biscuits, to chew freely when teeth grow. From the first wheel in Mesopotamia in 3500 BC to our little Gaulish biscuits, we have come full circle!

  
Why are our organic Vanilla Roundy Biscuits so good?
 Because they have a very short ingredient list with nothing weird! ... Only ingredients you use at home! 
 Because they have up to 44% less sugar than other babies biscuits*!
*Ciqual 2017
 Because they have an on-the-go format easy to bring along when roaming around!

Up and running with Good Gout's roundy biscuits!
 
Good Goût's Roundy Biscuits are delicious organic vanilla biscuits for babies. Easy to grip with their ring shape suitable for babies, they will become your best ally as soon as he feels a bit peckish! Ideal to consume when teething and 100% organic!  As we like to awaken your baby's taste buds without too sweet tastes, our recipie is with 44% less sugar than the average baby biscuits on the market!  Not to mention a practical on-the-go-format, ideal to bring along when roaming around! So roundy, so tasty...
Is your baby ready to chew?
We recommend you give him Good Goût's Roundy Biscuits only if he can sit up unaided in his high-chair, is used to eating bread and small morsels, and already has two teeth.
It's also vital that your child sits up straight properly and is constantly supervised by an adult during their meals and snacks.

Storage:
Store in a cool, dry place away from light. 

Allergens:
Wheat, gluten. May contain traces of milk,  eggs and nuts (almonds and hazelnuts)

This box contains  4 sachets of 5 delicious Roundy Biscuits.

Worth knowing:
Our roundy biscuits' shape has been carefully thought for babies to grip easily, and exercise dexterity.