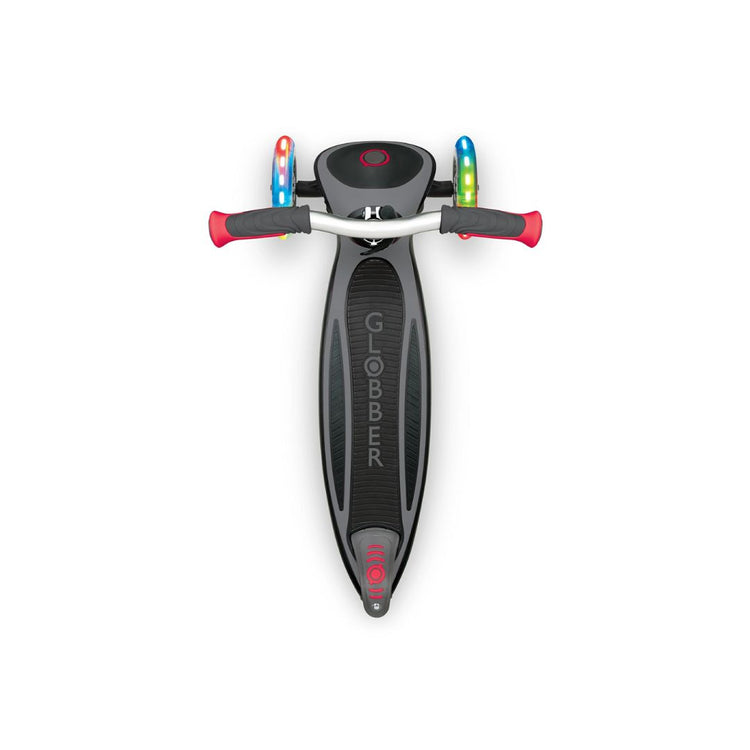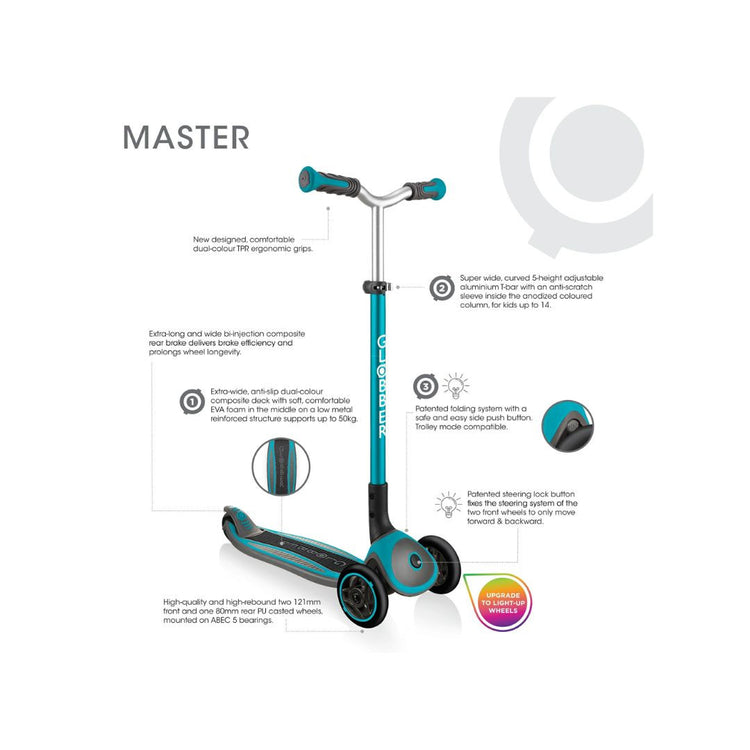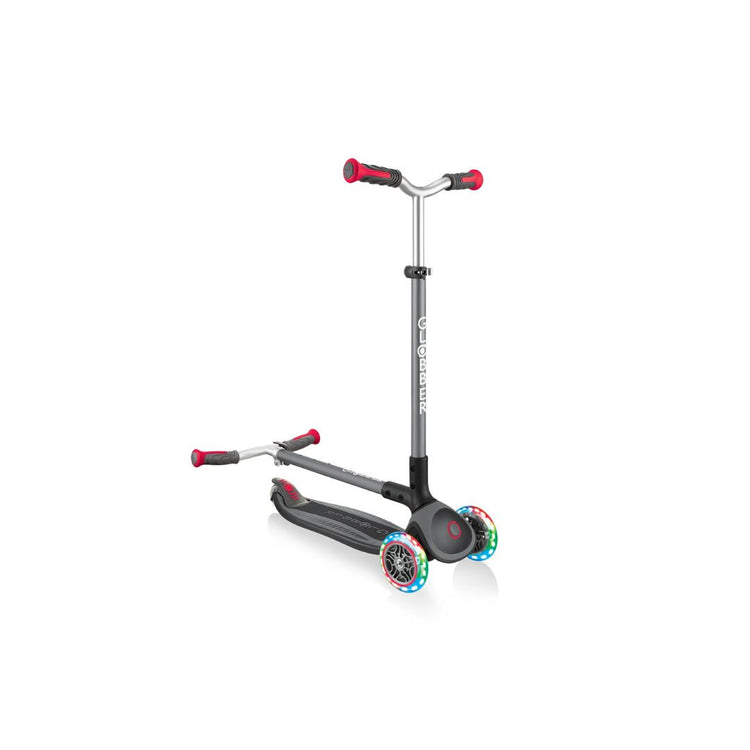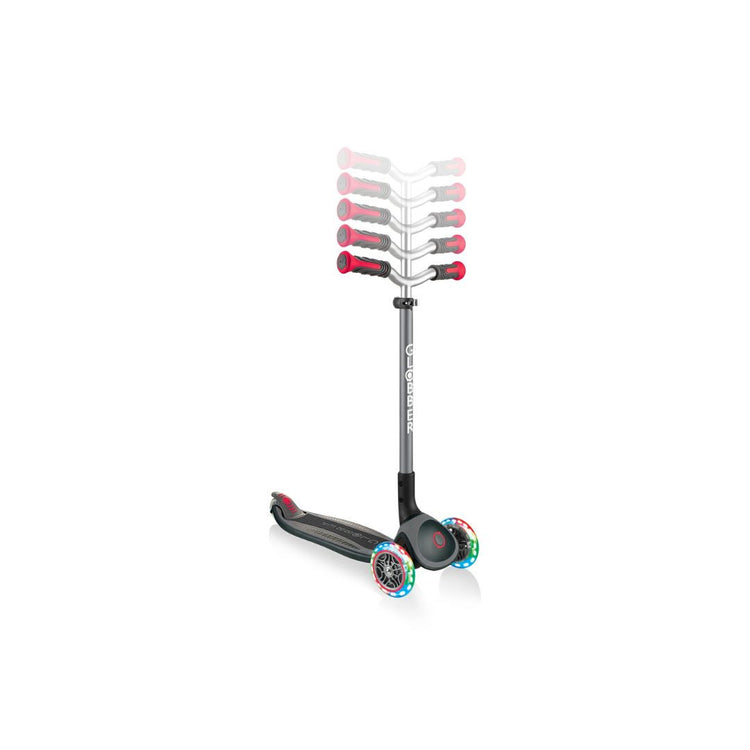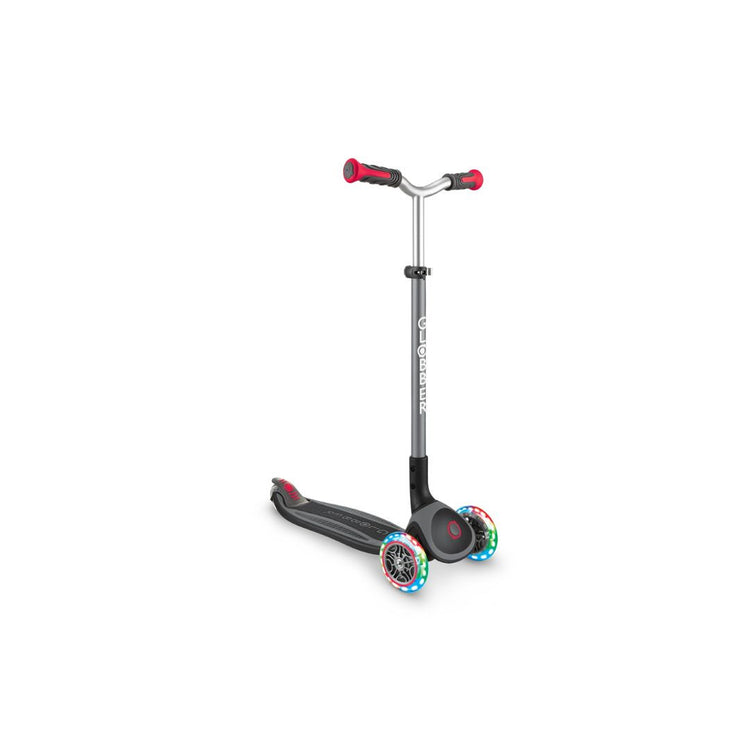 3-wheel foldable scooter for kids aged 4 to 14 years with an easy-to-use and safe, patented push button folding system. 
Extra-wide scooter deck with a premium, anti-slip EVA foam deck design is a 5-height adjustable scooter with extra-wide, curved handlebars, for added comfort while scooting. 
Light-up scooter wheels flash in red, green and blue and are battery-free thanks to dynamo technology integrated in the front wheels' core.