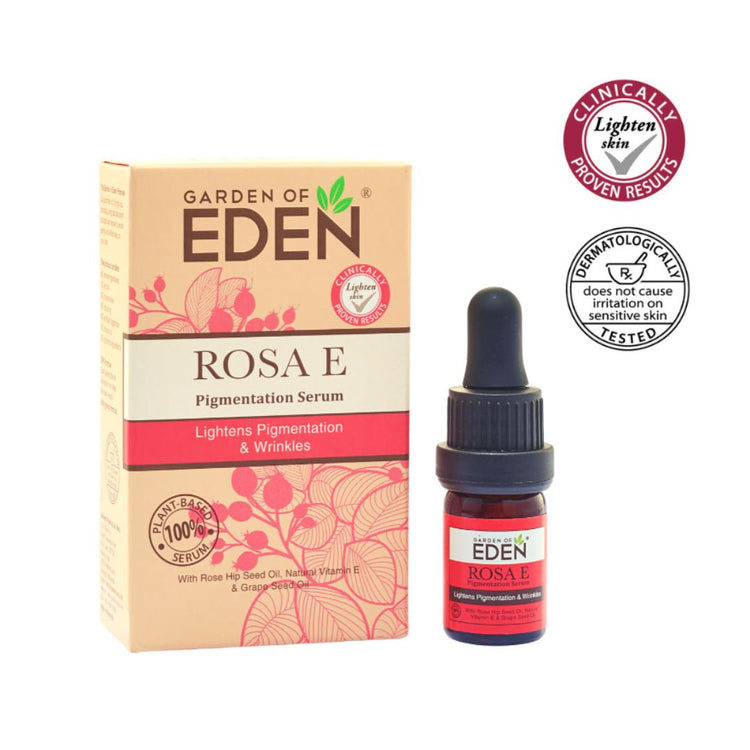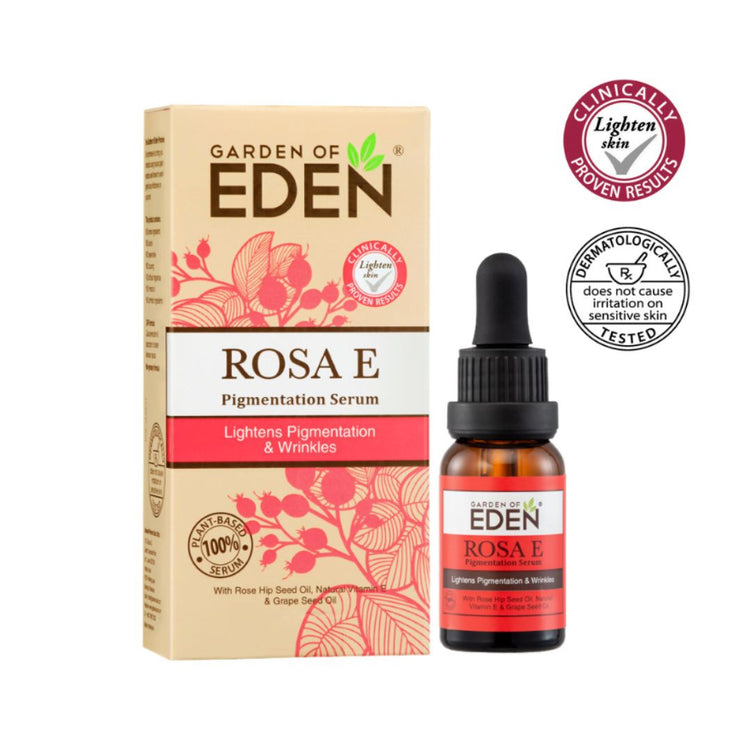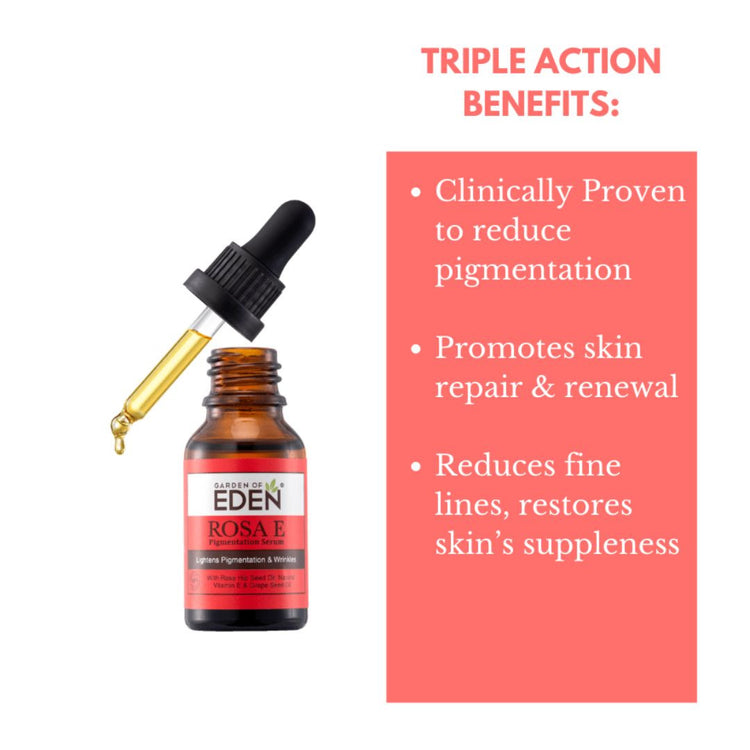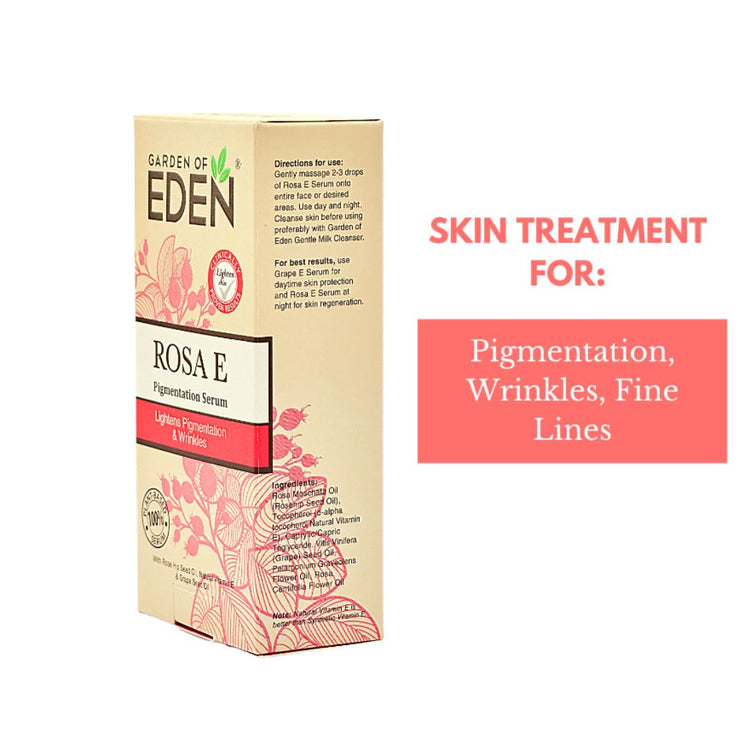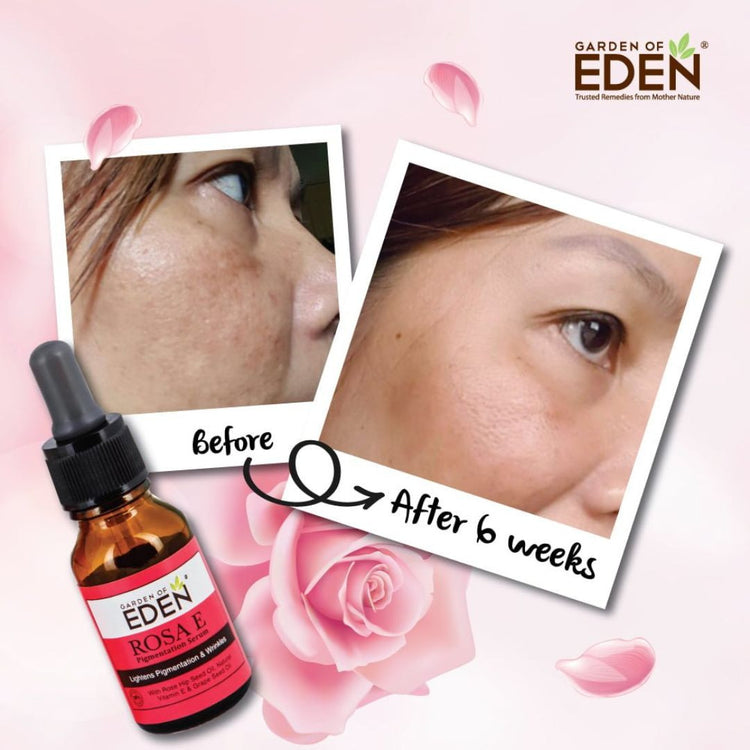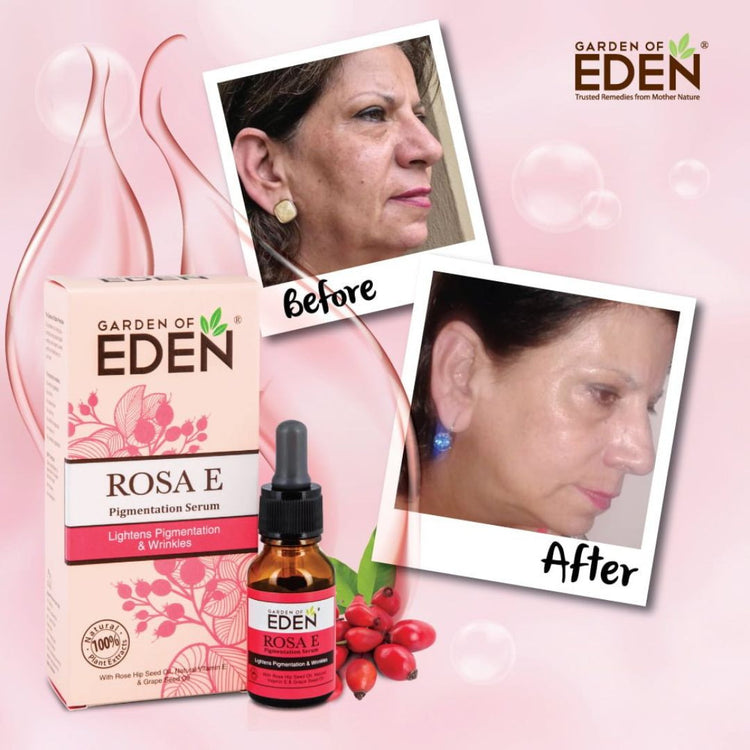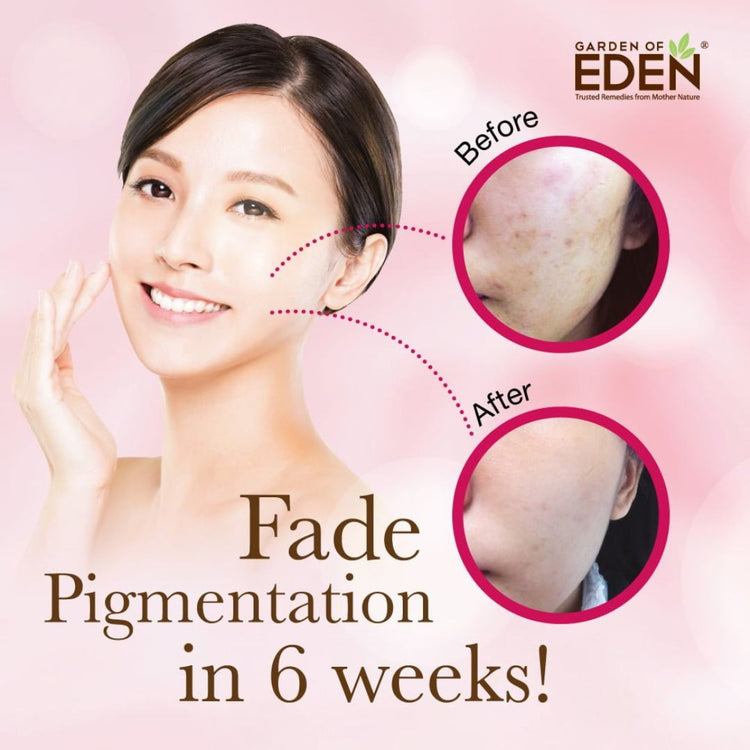 Garden of Eden Rosa E Serum
Garden of Eden Rosa E Serum
49
people are viewing the right now
6 sold in last 24 hours
Fast 1-2 day
Shipping
Secured
Payments
Easy
Returns
100%
Authentic
ROSA E PIGMENTATION SERUM IS CLINICALLY PROVEN* TO LIGHTEN PIGMENTATION IN JUST 6 WEEKS USING 100% NATURAL PLANT EXTRACTS!
An elixir of pure rosehip seed oil complemented by grape seed oil and natural vitamin E, Rosa E Pigmentation Serum lightens pigmentation and dark spots, improving skin's overall complexion. With essential fatty acids derived from rosehip seed oil & grape seed oil, this serum moisturizes and nourishes the skin, while promotes cell regeneration and repair. Powerful antioxidants like natural vitamin E & grape seed oil protect skin from harmful free radicals, and at the same time, helps promote skin renewal and repair, which helps firm up the skin and reduces fine lines & wrinkles. Use Rosa E Serum at night and wake up with softer, smoother and brighter skin.
TRIPLE ACTION BENEFITS
Reduces pigmentation and lightens skin tone
Promotes skin repair and regeneration
Reduces fine lines, restores skin's suppleness
*clinical study conducted on 18 subject volunteers in an independent clinical research facility. Ref: Journal of Cosmetic Dermatology 2017;1-10.