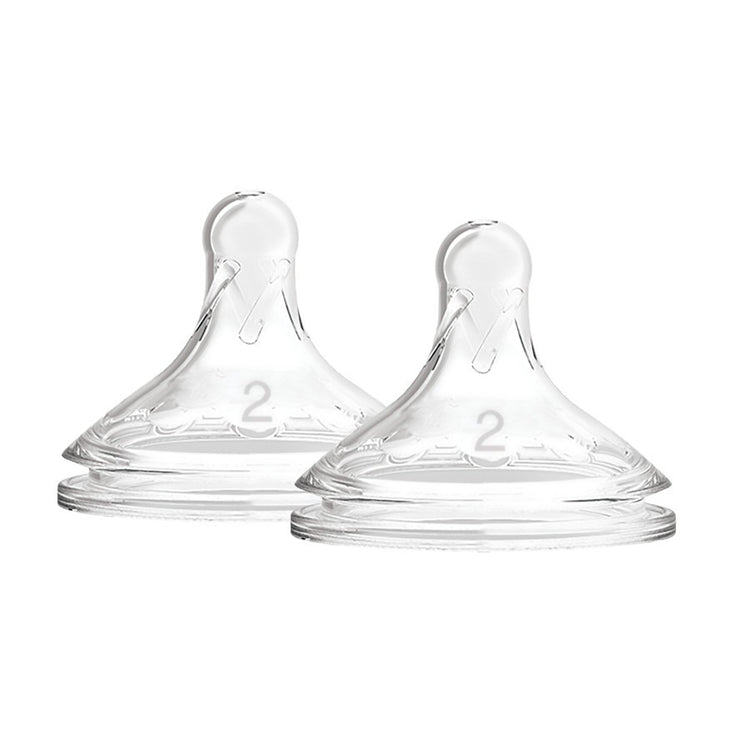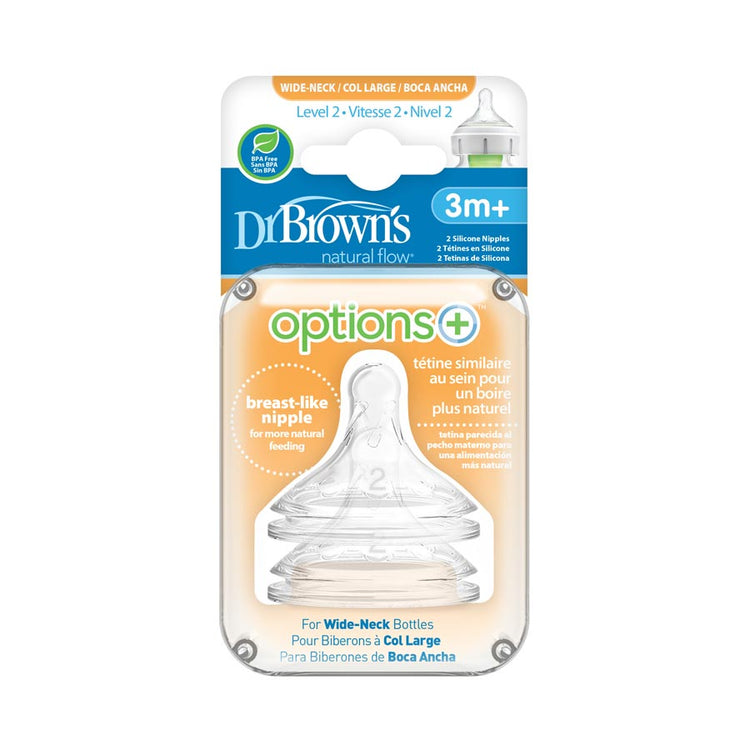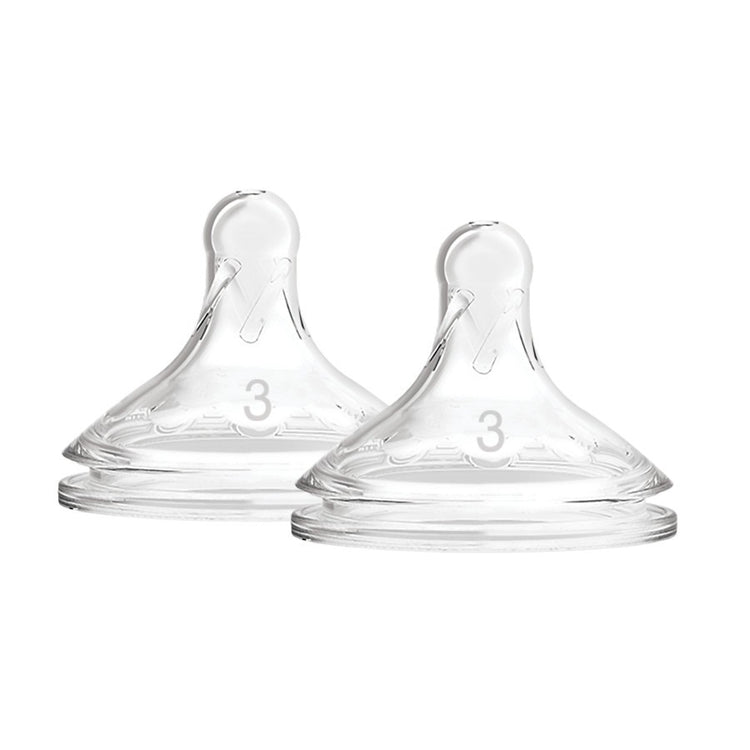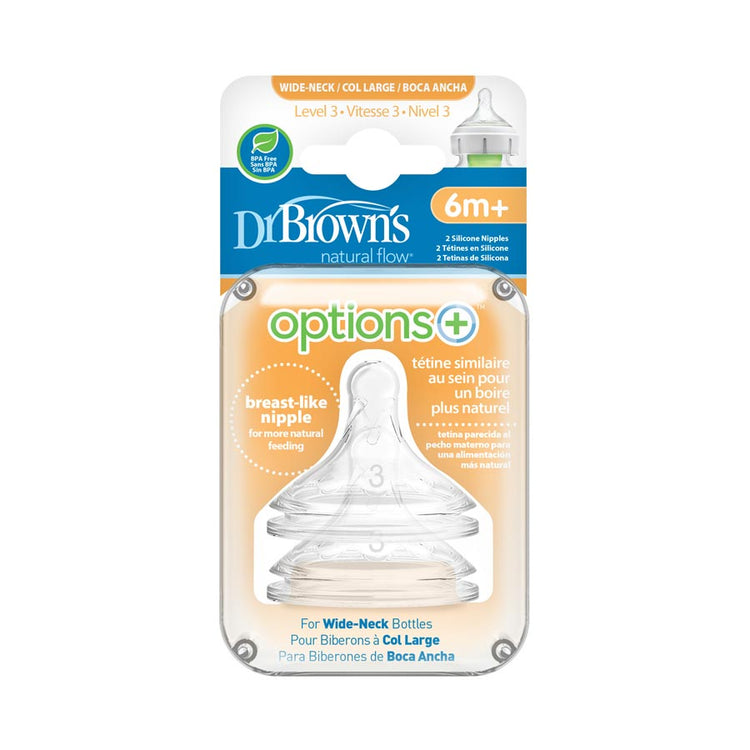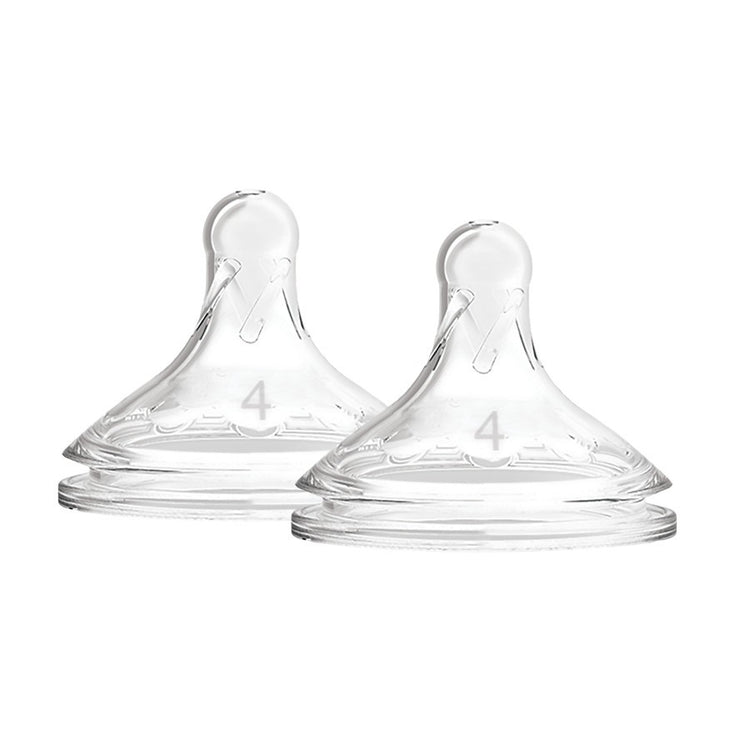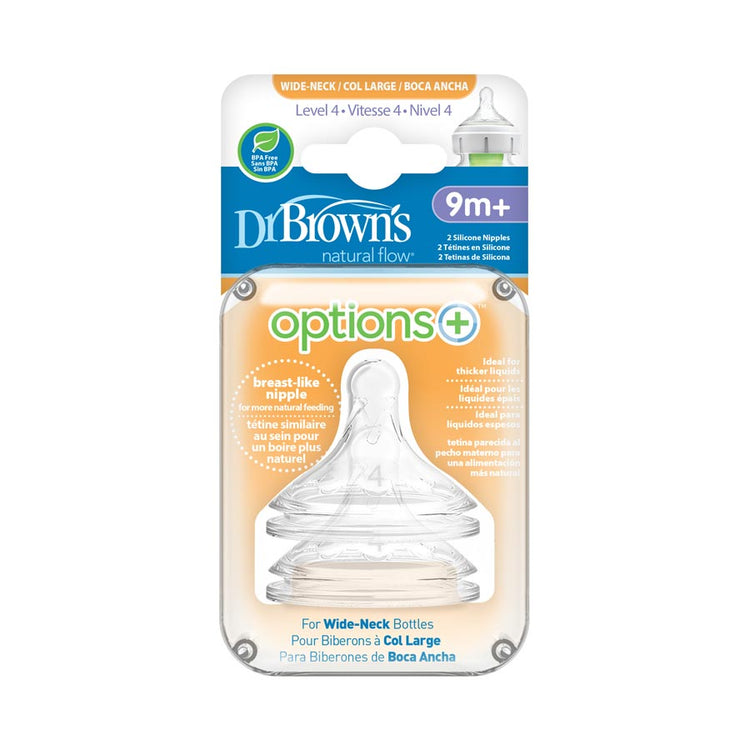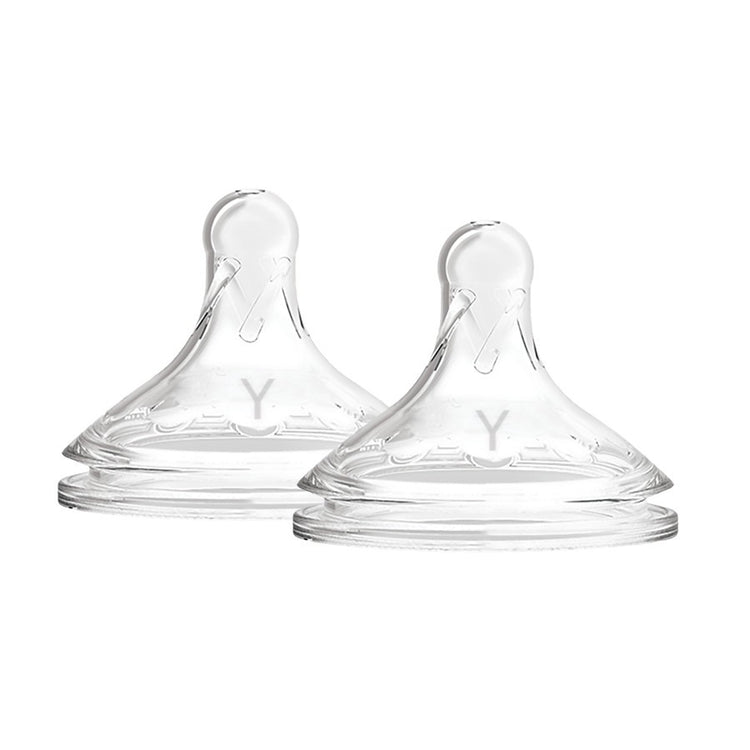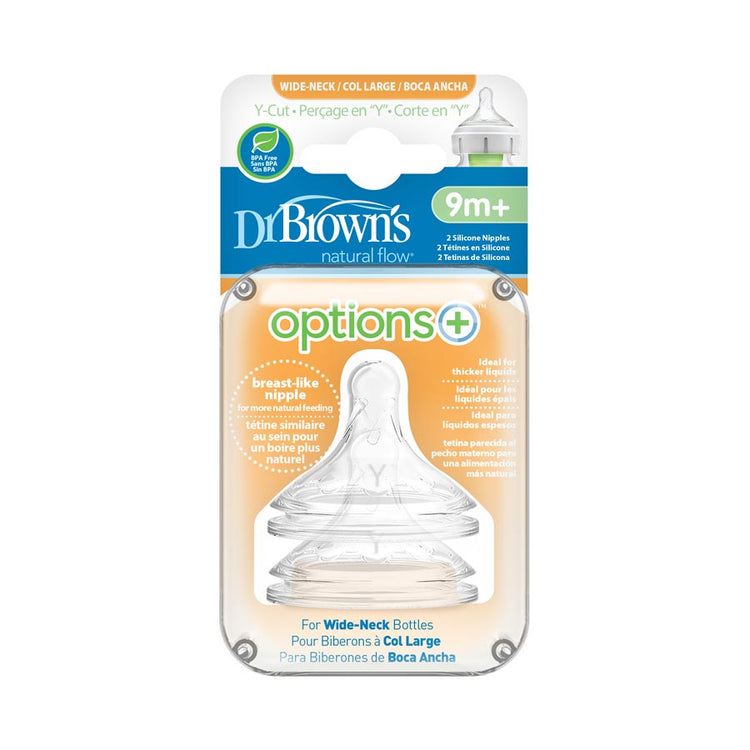 Dr Brown's Options+ Wide Neck Teats (2pcs)
Dr Brown's Options+ Wide Neck Teats (2pcs)
31
people are viewing the right now
6 sold in last 24 hours
Fast 1-2 day
Shipping
Secured
Payments
Easy
Returns
100%
Authentic
Level 1 (0m+)
Level 2 (3m+)
Level 3 (6m+)
Level 4 (9m+)
Y-Cut (9m+)
The uniquely designed Dr Brown's Natural Flow® Options+™ Level 1 Wide-Neck Teat is a great place to start with a slow, paced flow, engineered for a consistent rate. The suggested age range for the Level 1 teat is 0 months+ but baby's preferred flow rate may vary.
The contoured breast-like shape encourages a proper latch for a more natural bottle-feeding experience. Designed alongside medical professionals, the correctly contoured breast shape and high-grade, soft silicone offer a more comfortable feeding experience and help to avoid nipple/teat confusion. Perfect for switching from breast to bottle and back again!
Together with the anti-colic internal vent system, the Level 1 Wide-Neck Teat gives baby vacuum-free feeding that is clinically proven to reduce colic, decreases burping and wind, preserves nutrients, and aids in digestion for a good night's sleep. While our bottle works best with the vent system, it's great to have options when baby's feeding develops. Just remove the vent and the feeding experience is similar to most teat-vented bottles.
Designed to fit Dr Brown's® Options+™ Wide-Neck bottles only.
Dishwasher (top rack) and steriliser safe. BPA free.
Highlight
Level 1 Wide-Neck Teat is ideal for 0 months+ 
slow-paced flow
reduce colic, decreases burping and wind
Designed to fit Dr Brown's® Options+™ Wide-Neck bottles only
BPA free
Dishwasher (top rack) and steriliser safe
 
What's in the box
2 x Dr Brown's Options+ Level 1 Wide Neck Teats
Size

Level 1 (0m+),

Level 2 (3m+),

Level 3 (6m+),

Level 4 (9m+),

Y-Cut (9m+)