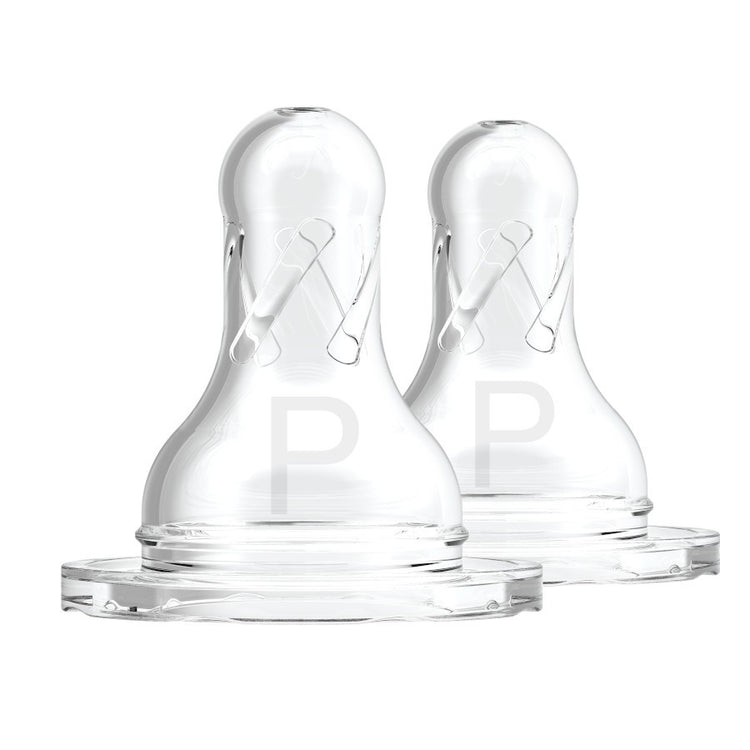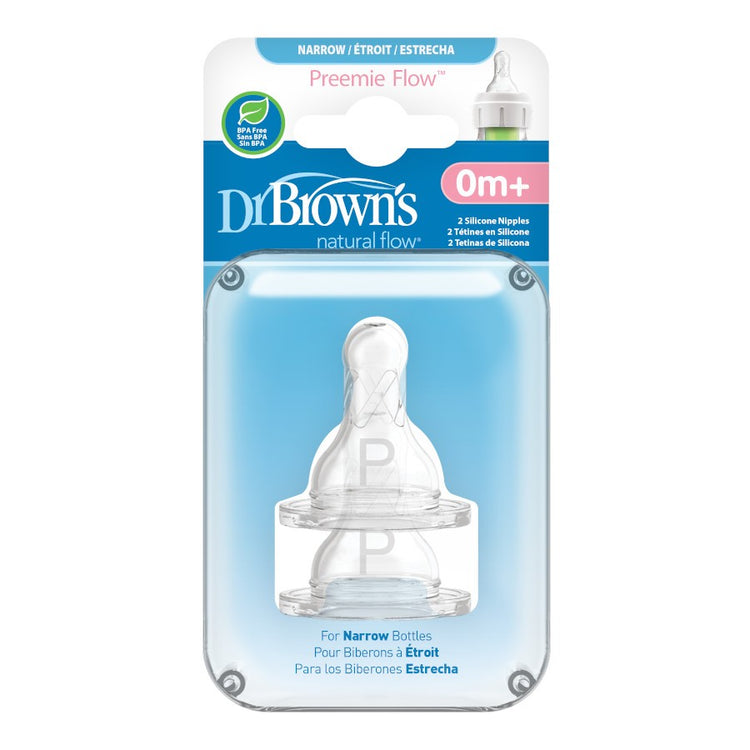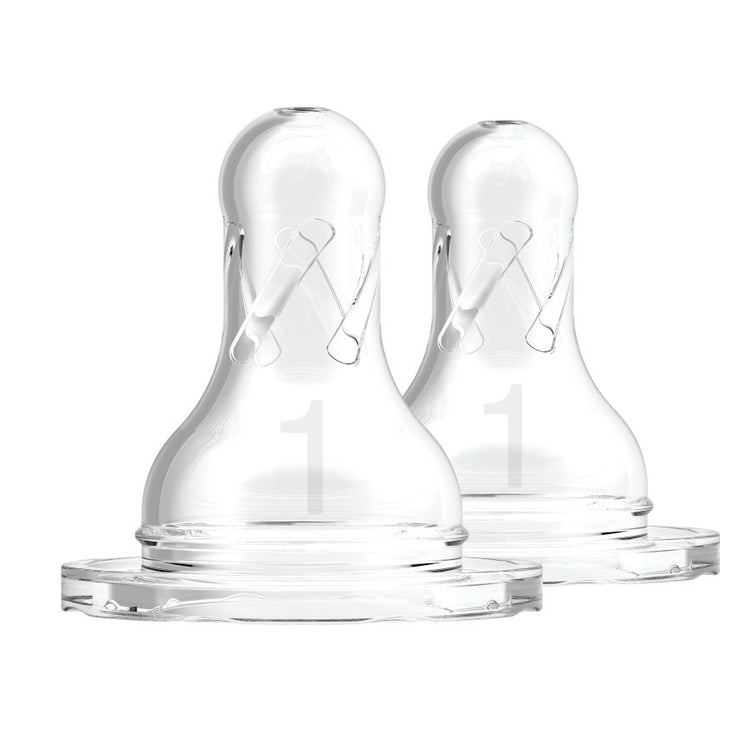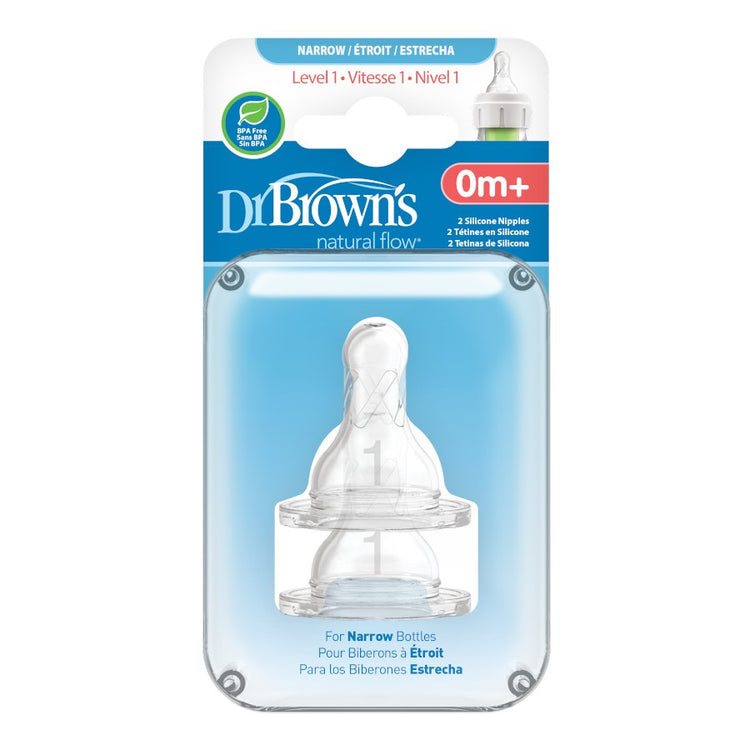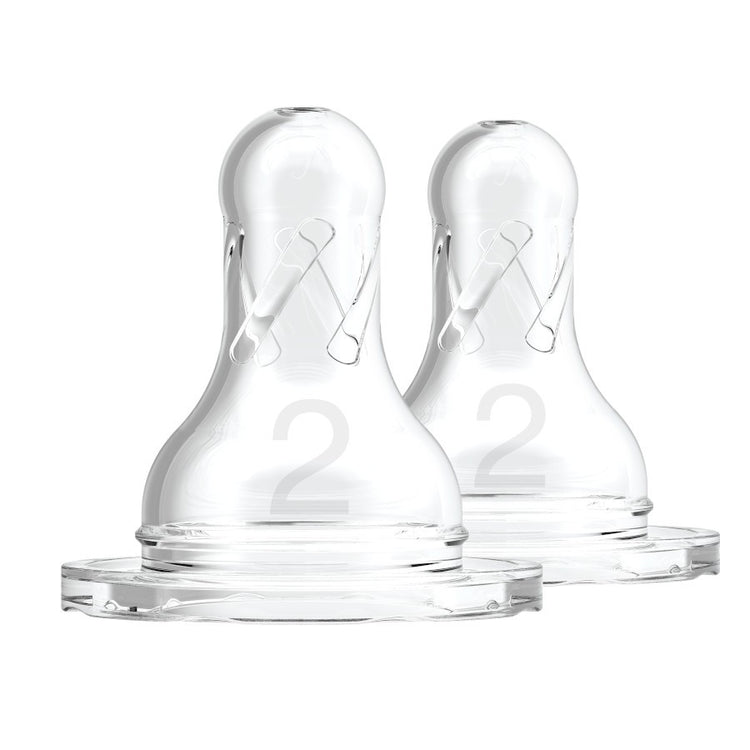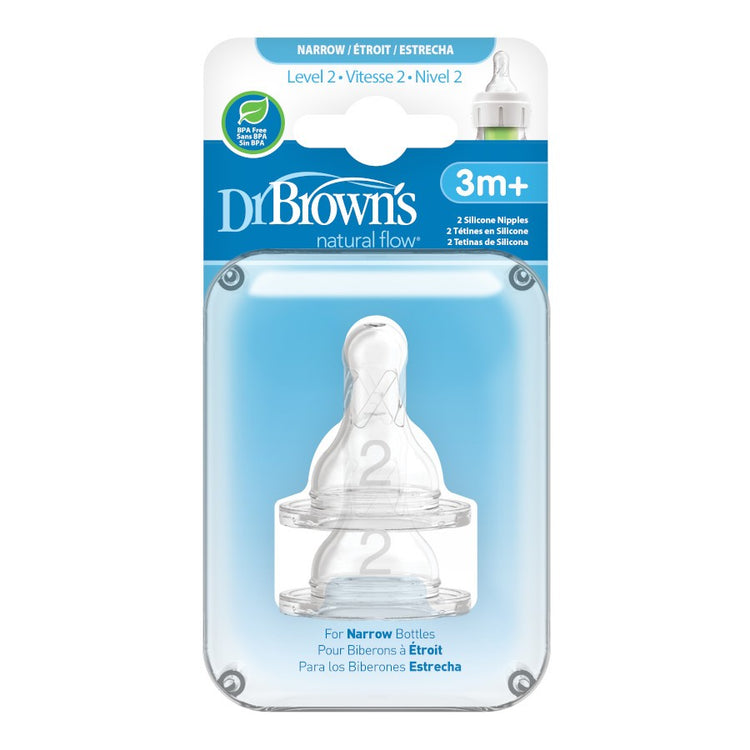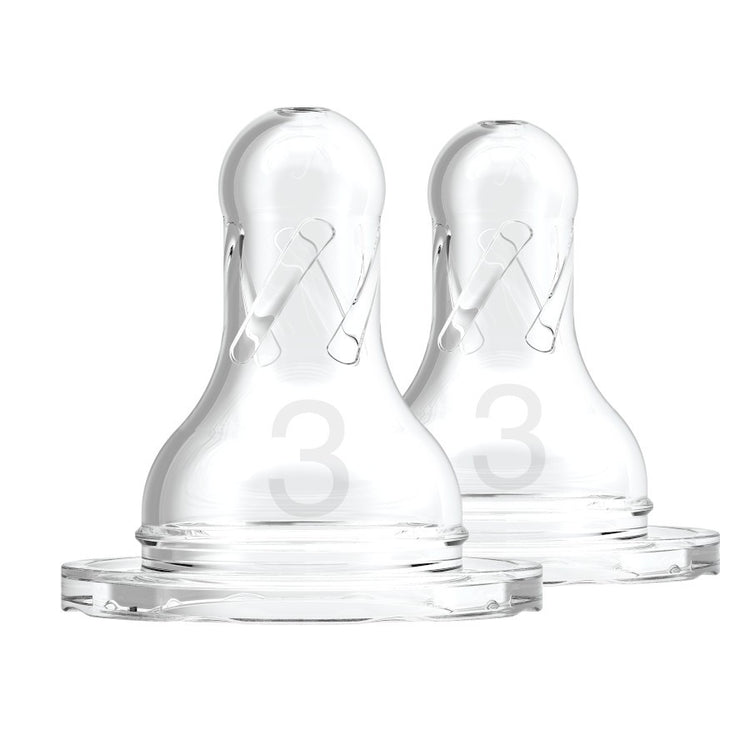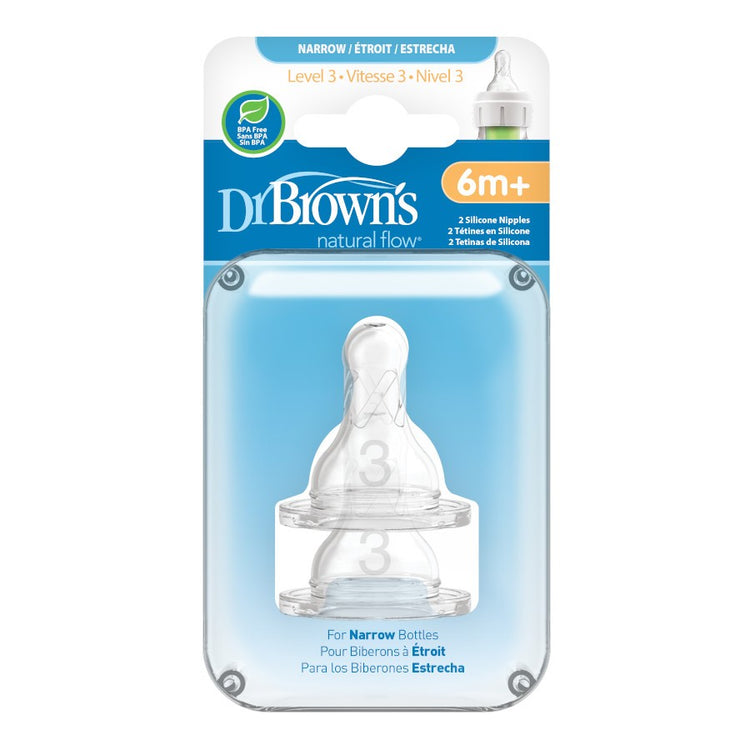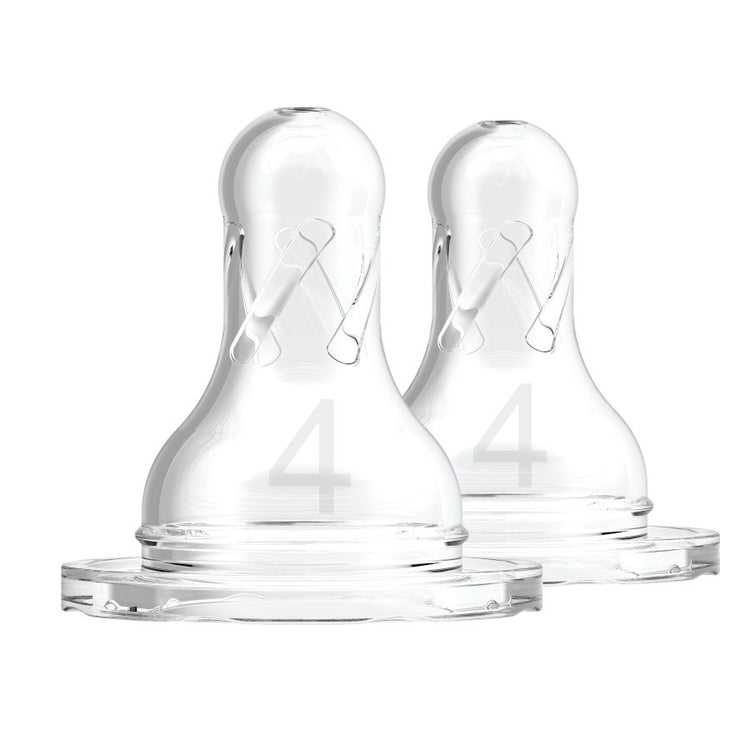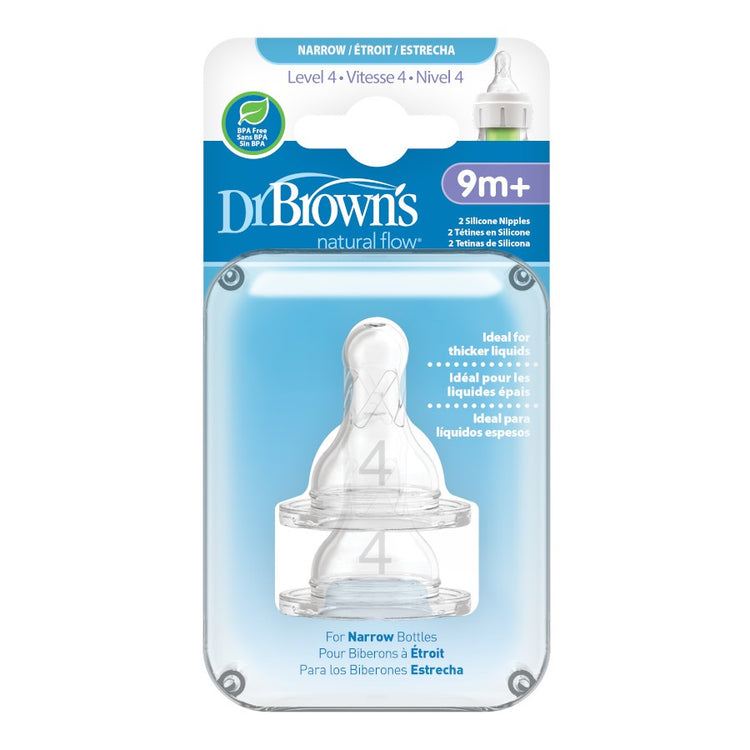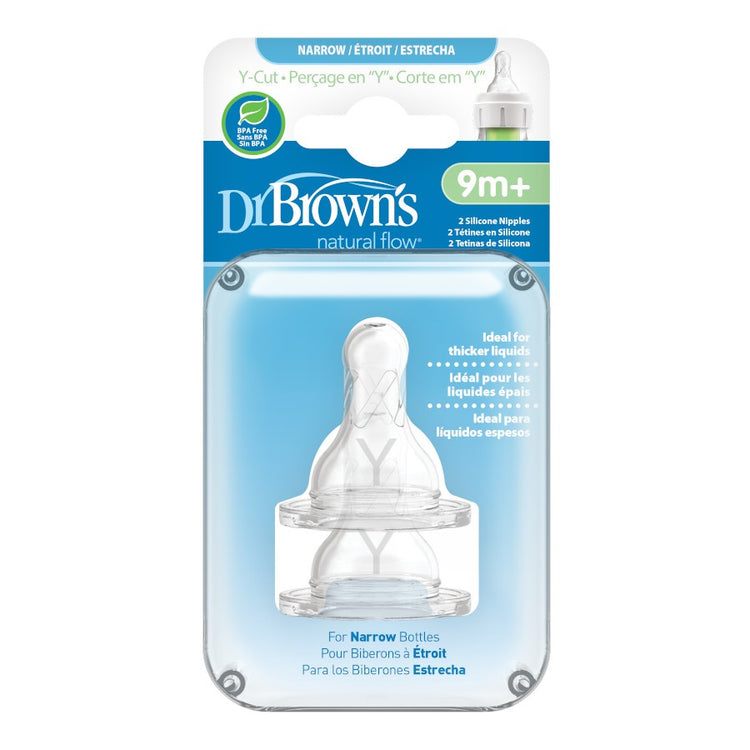 Dr. Brown's Silicone Narrow-Neck Teat (2Pcs)
Dr. Brown's Silicone Narrow-Neck Teat (2Pcs)
48
people are viewing the right now
6 sold in last 24 hours
Fast 1-2 day
Shipping
Secured
Payments
Easy
Returns
100%
Authentic
Preemie Flow (0m+)
Level 1 (0m+)
Level 2 (3m+)
Level 3 (6m+)
Level 4 (9m+)
Y-Cut (9m+)
Dr. Brown's BPA Free Nipples reduce colic, vomiting, reflux, burping, and gas. Prevents air bubbles from forming in milk or formula. Helps reduce fluid in the ear. Prevents nipple collapse.
Dr. Brown's Level 1 Nipple
• Best choice for your infant if feeding well with no signs of feeding challenges and does not require the use of a slower flow nipple.
• Use if your infant is beginning to show consistent feeding skill and starting to take larger amounts of feedings at breast and bottle.
• This nipple has 60% more fl ow rate than Dr. Brown's Preemie Flow nipple.
Highlight
Nipple Level:

 Level 1 - Slow Flow

BPA-free

Newborn and Up

Dishwasher-safe top rack only

Silicone
What's in the box
2 X DR. BROWN'S STANDARD NIPPLE 0M+ 
Size

Preemie Flow (0m+),

Level 1 (0m+),

Level 2 (3m+),

Level 3 (6m+),

Level 4 (9m+),

Y-Cut (9m+)