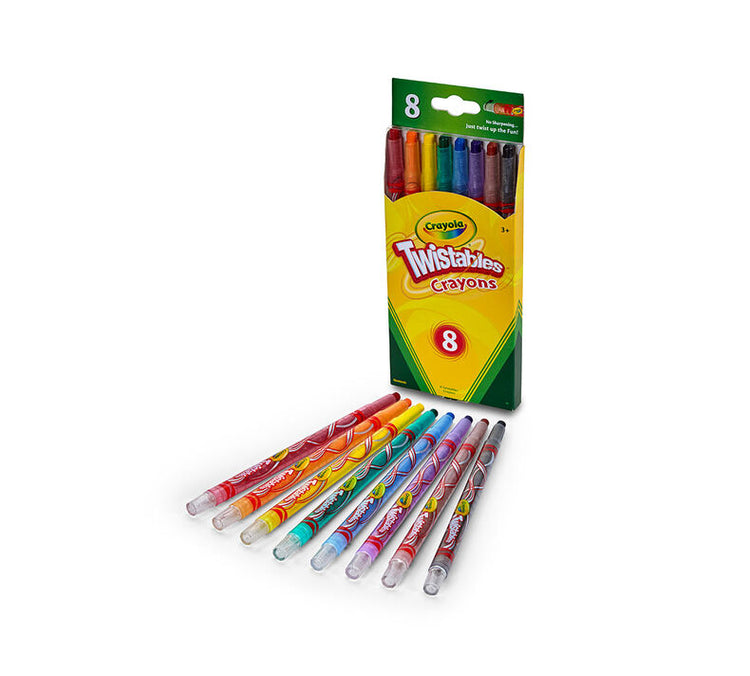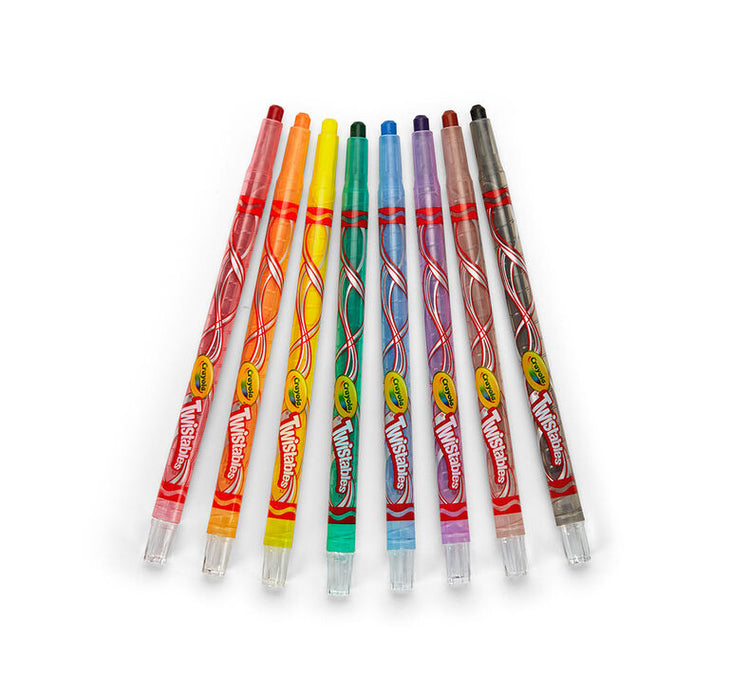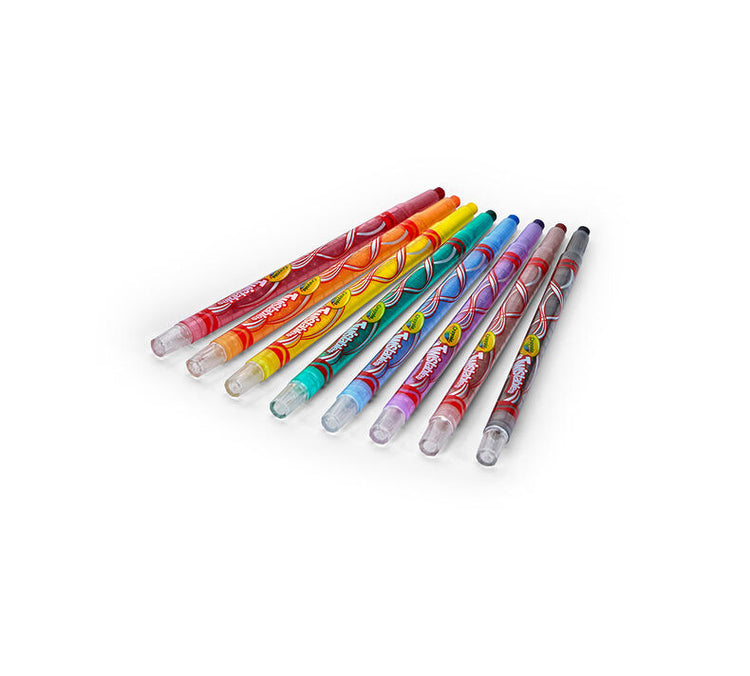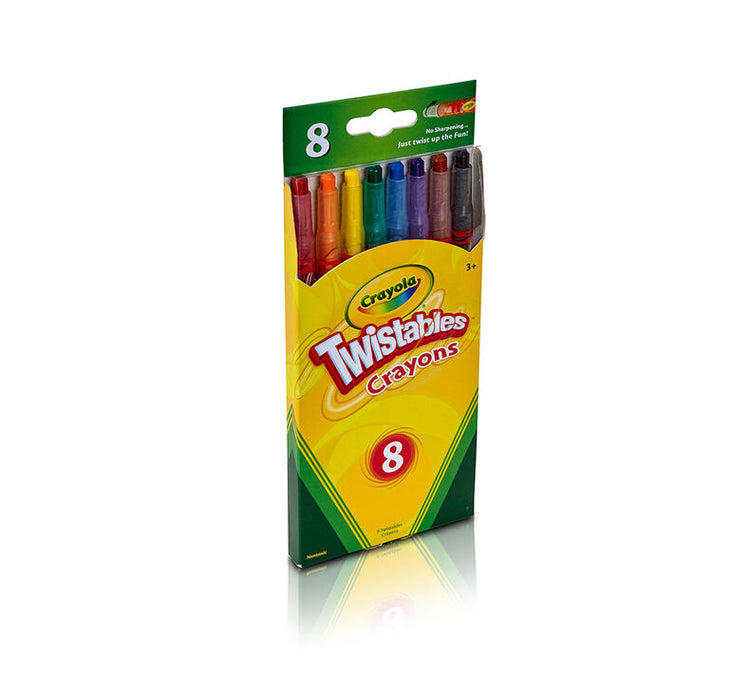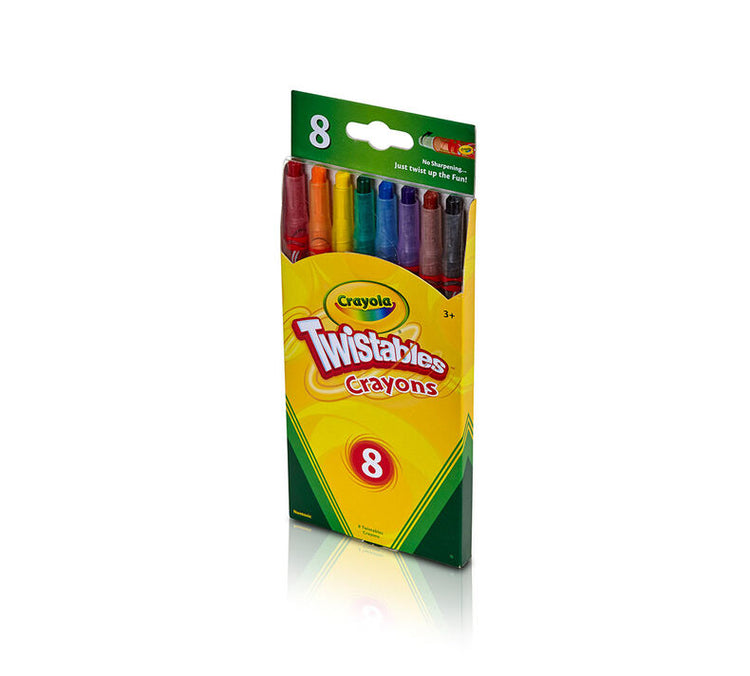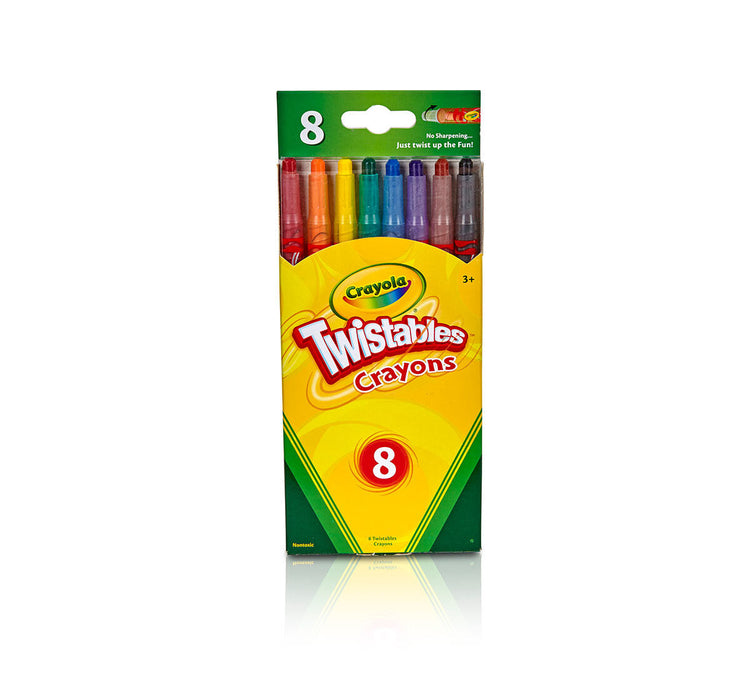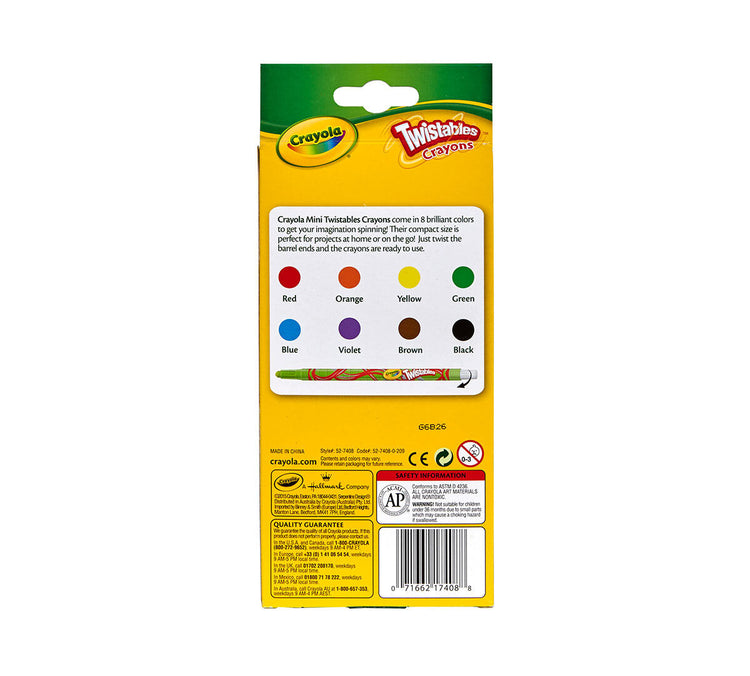 Crayola Twistable Crayons (8pcs)
Crayola Twistable Crayons (8pcs)
39
people are viewing the right now
6 sold in last 24 hours
Fast 1-2 day
Shipping
Secured
Payments
Easy
Returns
100%
Authentic
Twist up the fun with this pack of 8 twistable crayons. With multiple blues, greens, reds, yellows, and pinks, children have a rich color palette to choose from when they're creating. Twistables™ combine the best of crayon coloring and mechanical sharpening--no external sharpener or peeling needed when a crayon gets worn down. The clear plastic case lets you see how much color is left and protects the crayon from breaking when kids are coloring hard.

8 Brilliant Colors
Kids can never have enough colors. With this set of Twistables, young artists can fully express themselves in a variety of 8 different hues. Whether they're layering or blending colors, filling in drawings or outlining letters, kids will have all the colors they need to create vibrant illustrations.

No Need to Sharpen or Peel
The fun twistable barrels are designed to keep kids coloring without interruption. When the crayon tip starts to disappear, just twist up the barrel for more. You won't need an external crayon sharpener, and you'll never have to spend time peeling off the crayon label to reveal more color.

Get a Creative Boost with Free Coloring Pages
Use Twistables to draw scenes from scratch or start with a free coloring page. Find tons of inspiration to get your child's creativity flowing. 

Package Contents
8 Twistables™ Crayons.
Highlight
8 brilliant colours

No need to sharpen or peel

Sturdy plastic barrel protects crayon

Clear plastic case to see how much product is left
What's in the box
1 x Crayola Twistable Crayons (8pcs)