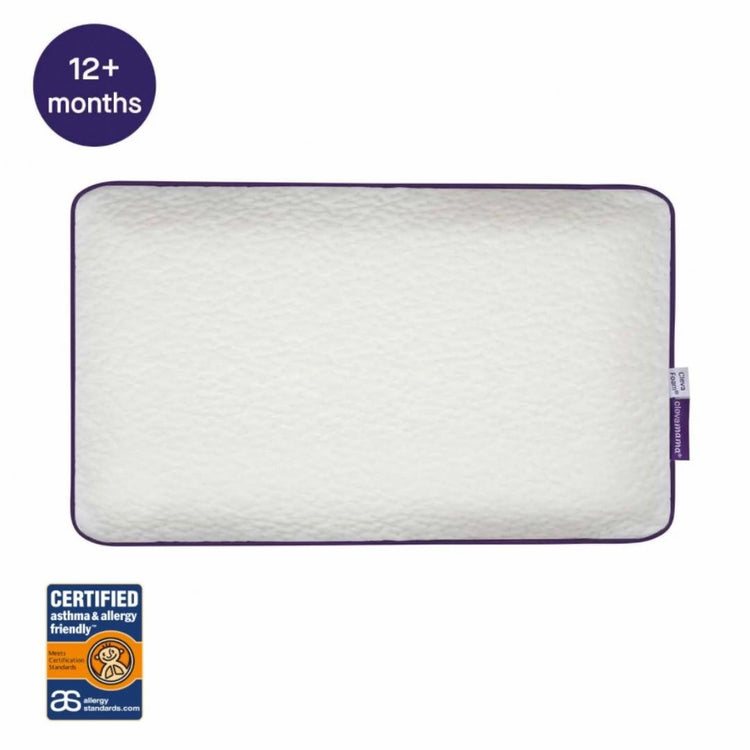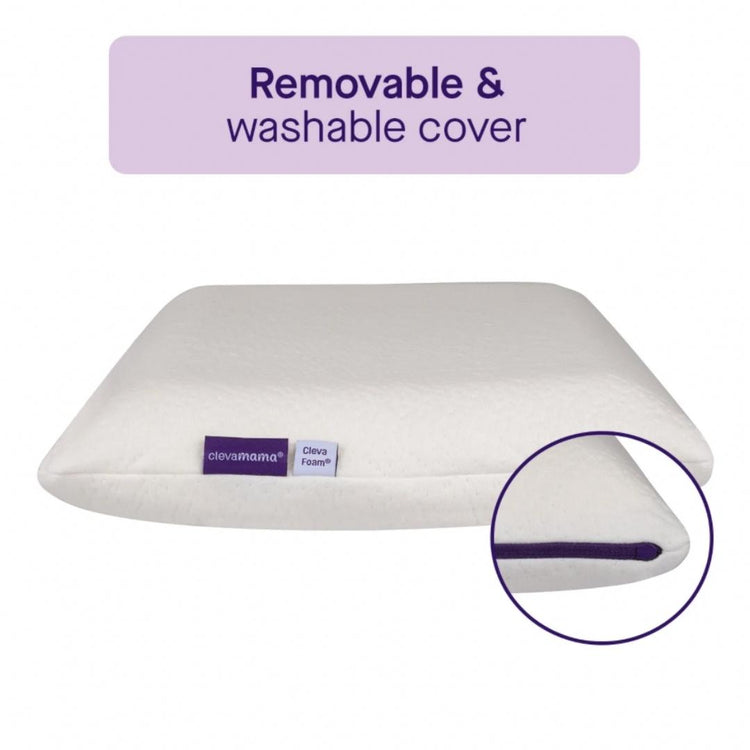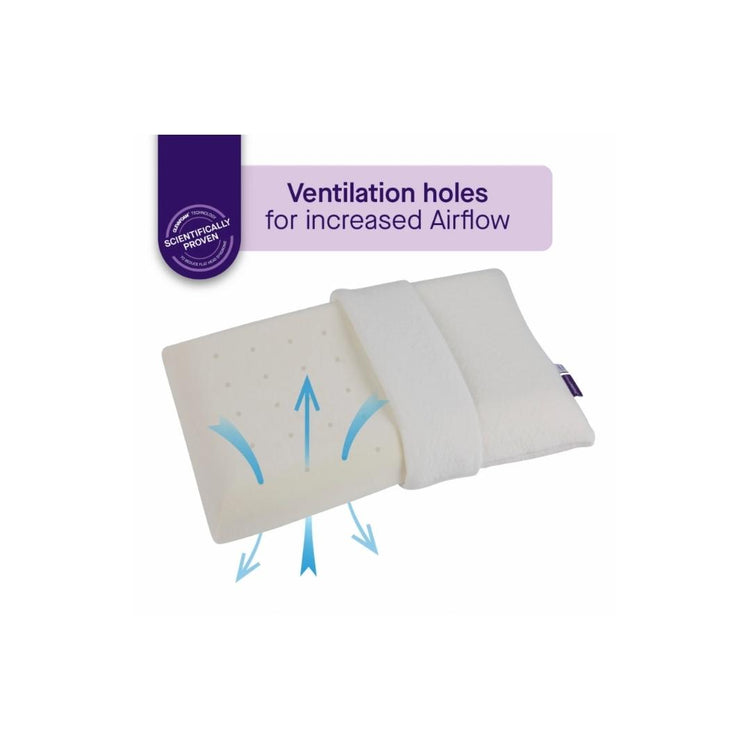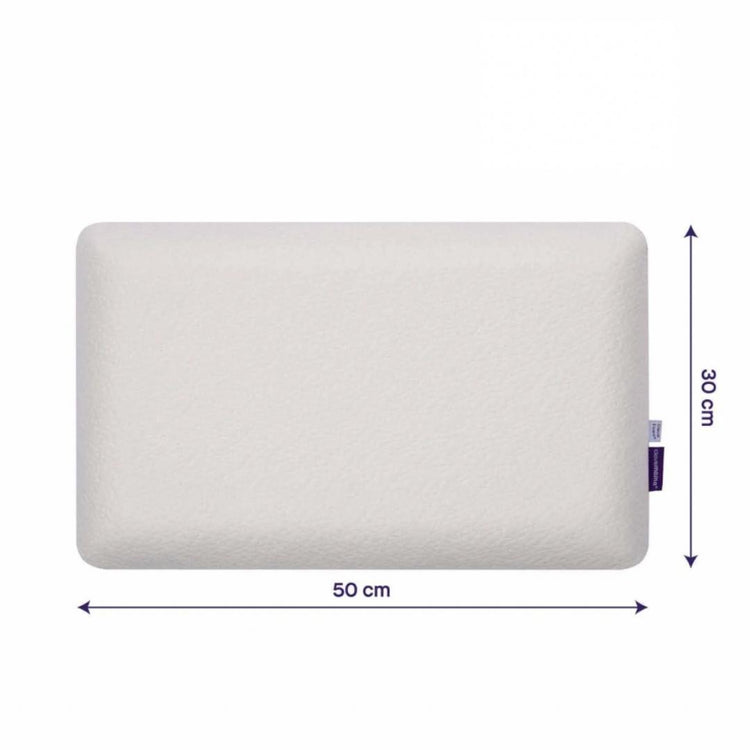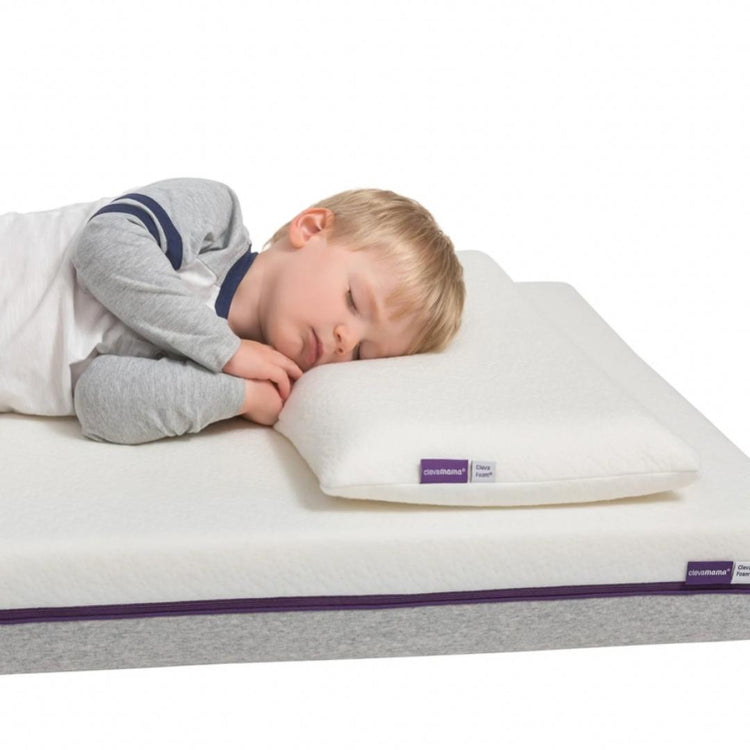 Nothing is more precious than your child. Our supportive and breathable ClevaFoam® Toddler Pillow, in pure white and soft grey, has been designed to protect and support your child while sleeping.
Our advanced ClevaFoam® technology protects and support your toddler's head and neck. It is scientifically proven to reduce pressure on the back of your toddler's head by 50% and to increase support by 80% (Trinity College, University of Dublin, Ireland).
The uniquely formulated ClevaFoam® with its open cell structure is 100% breathable, has significantly reduced heat retention and is remarkably light weight.
For your toddler's comfort and safety, it is hypo-allergenic, pH balanced, toxin and formaldehyde free. Ideal for Ideal for toddlers with asthma and allergies.
Oeko-Tex® 100 certified for use with babies. Size: H: 50cm x W: 30cm
Highlight
ClevaFoam® technology helps to protect the round shape of your toddler's head

Breathable, lightweight with reduced heat retention

Hypo-allergenic, pH balanced & toxin free; suitable for toddlers with asthma & allergies

Pure white cover

ClevaFoam® pillows & pillow cases also available in infant, pram and baby size
What's in the box
1 x Clevamama Clevafoam Toddler Pillow (12m+)