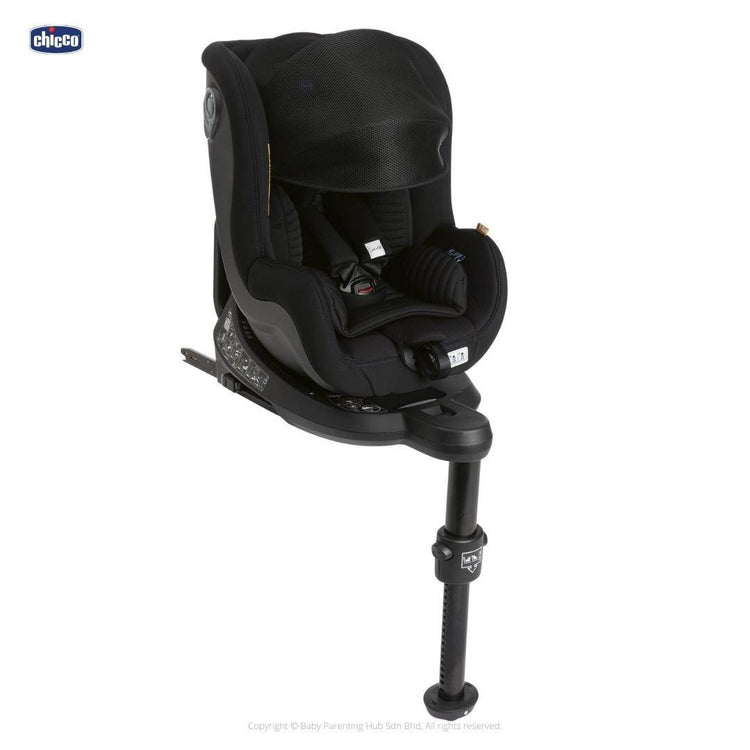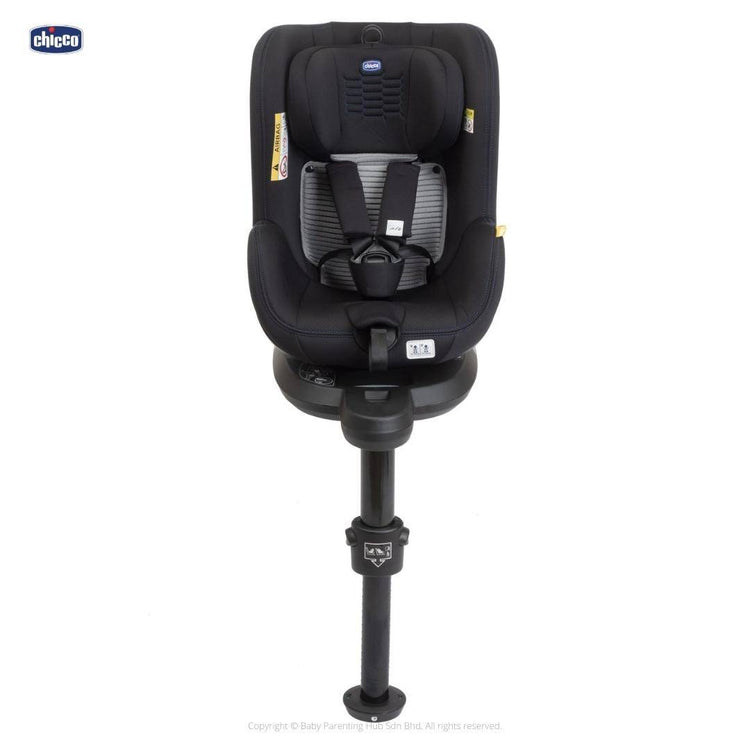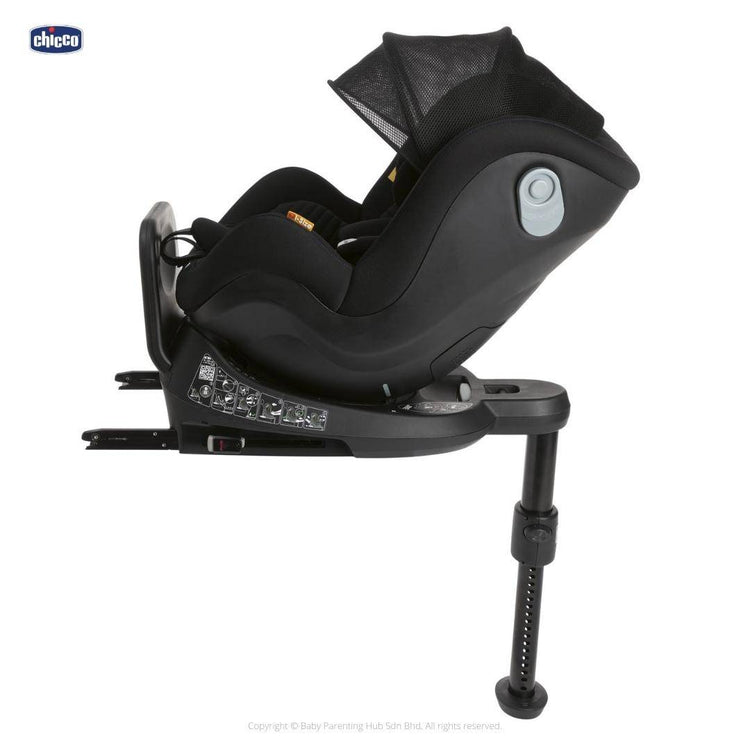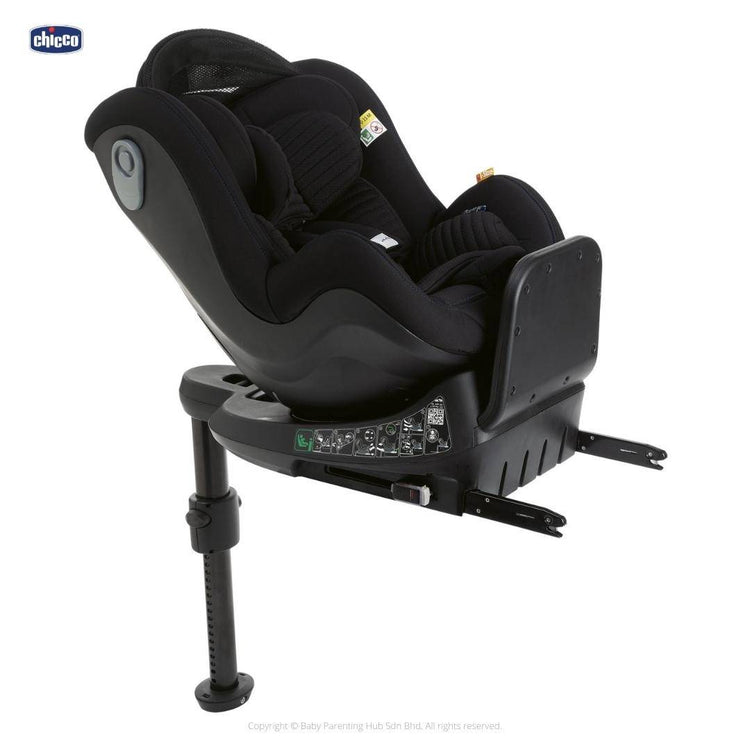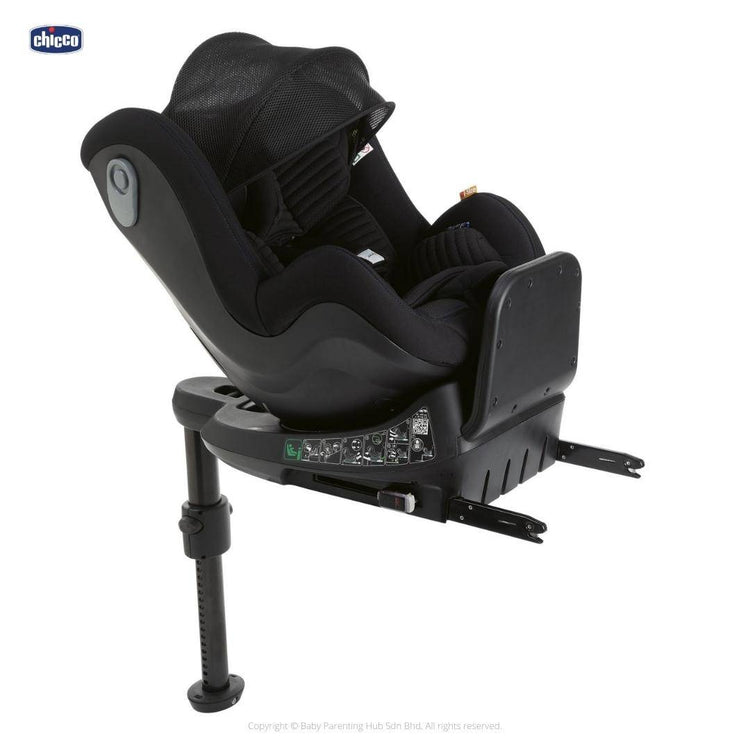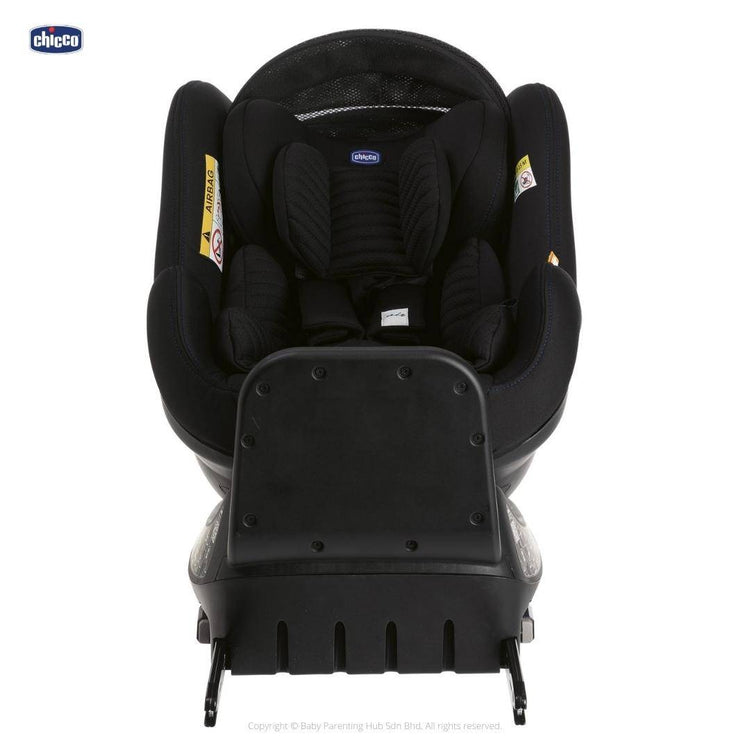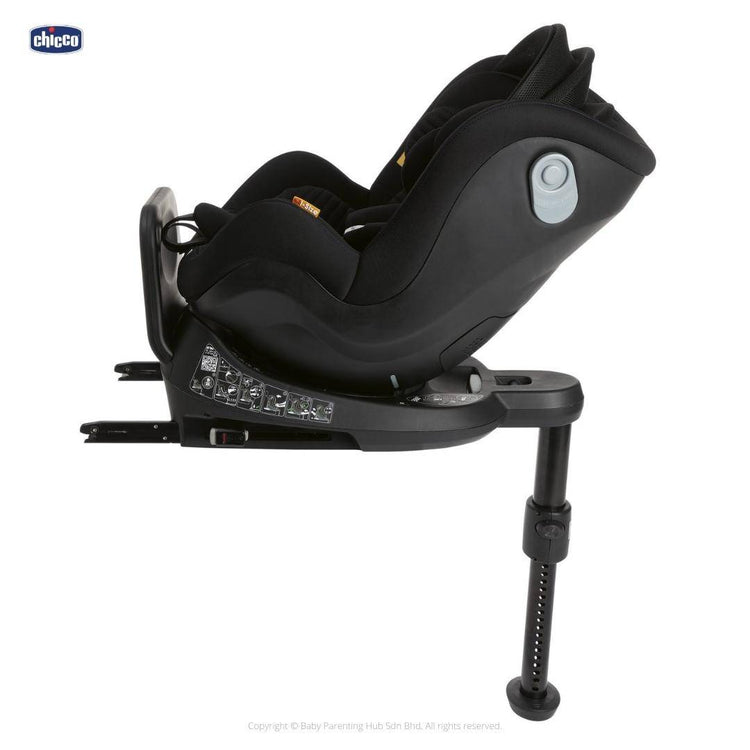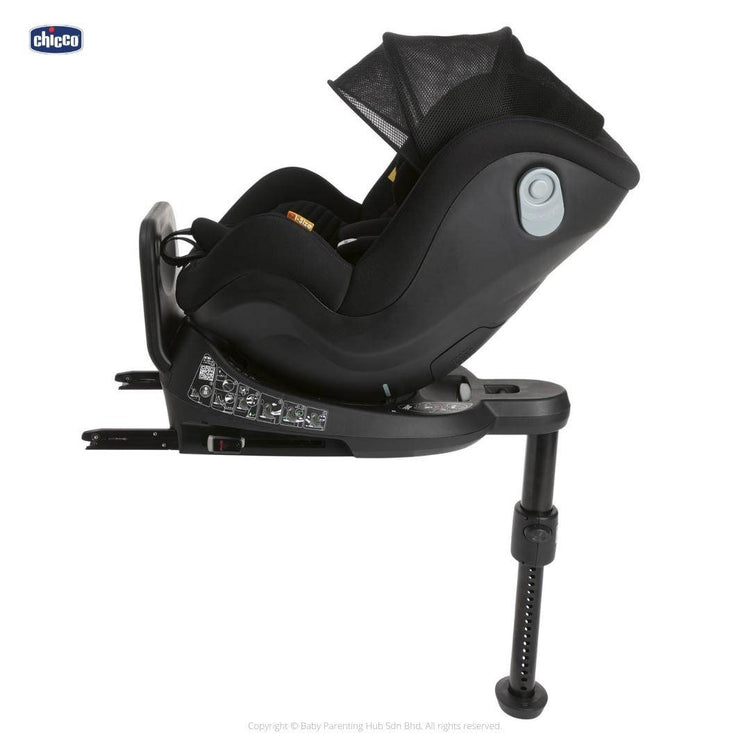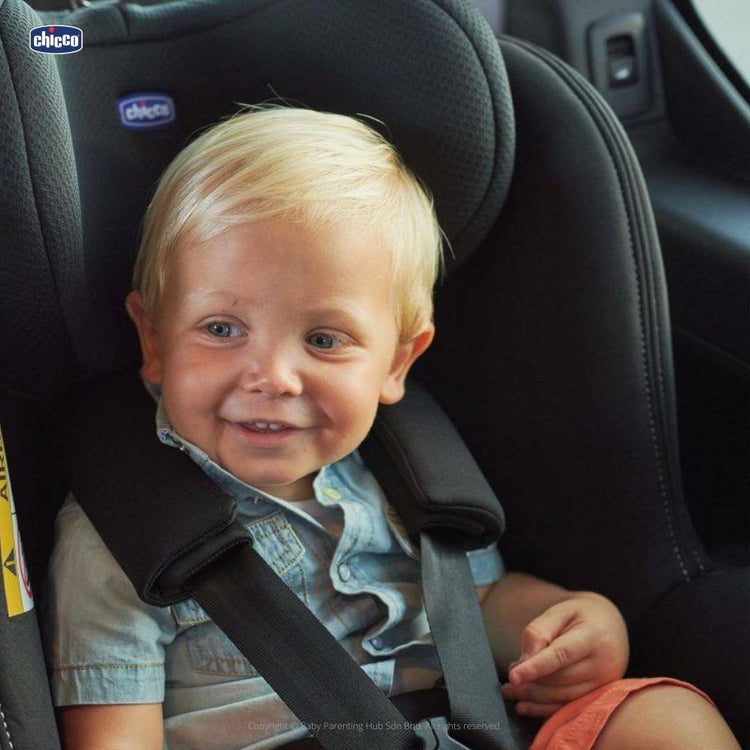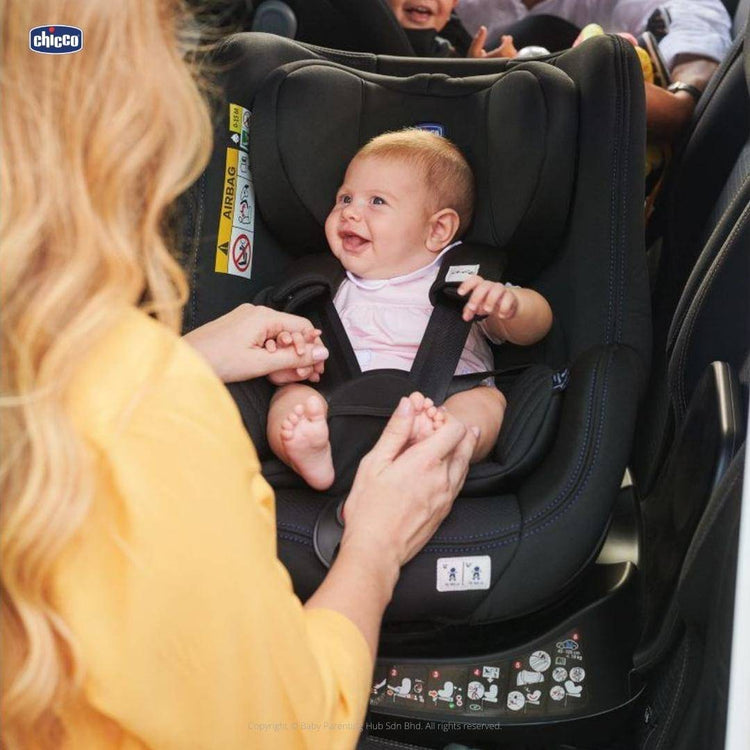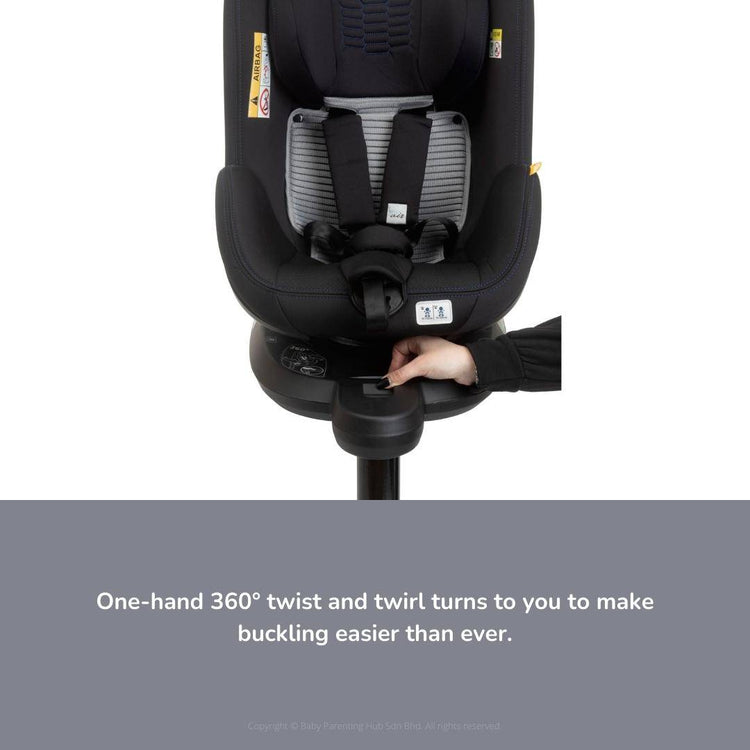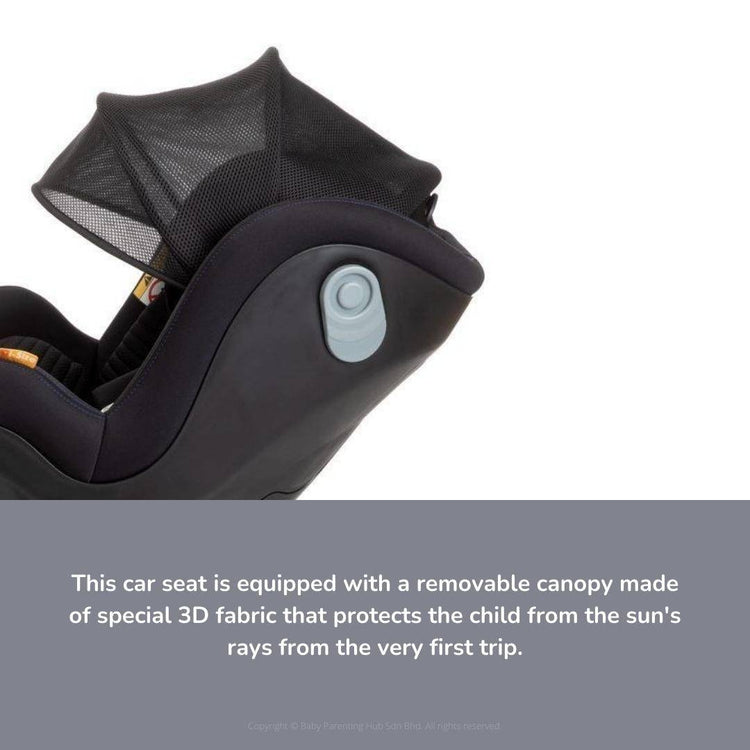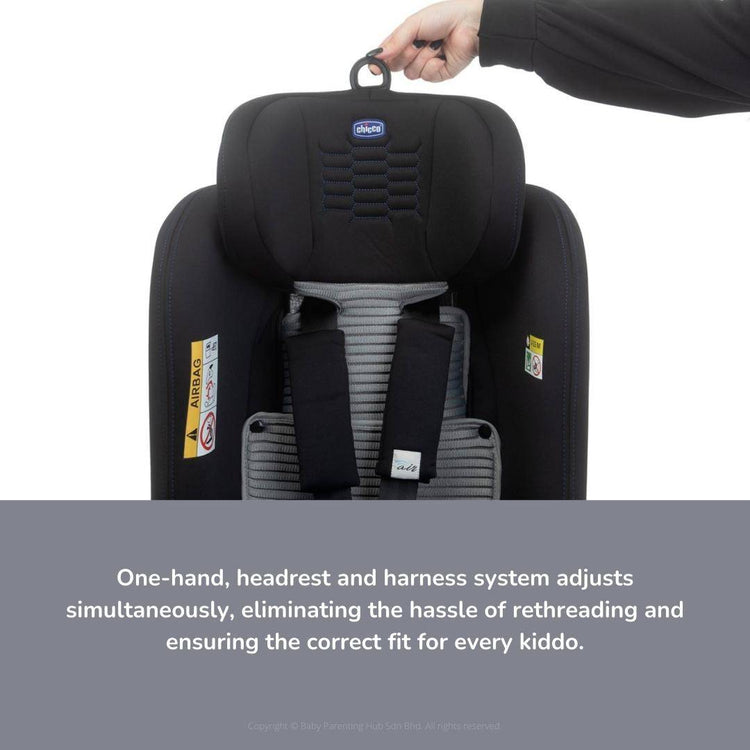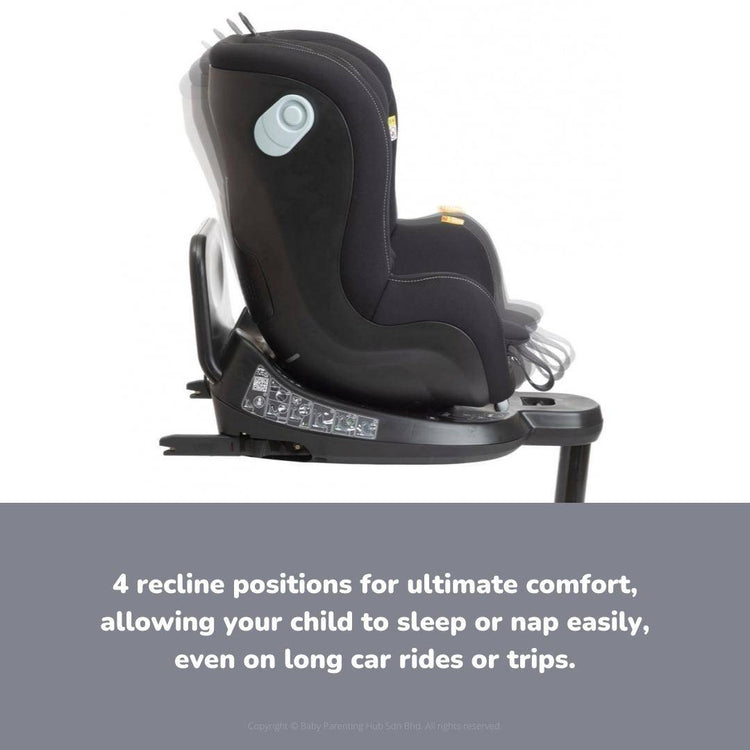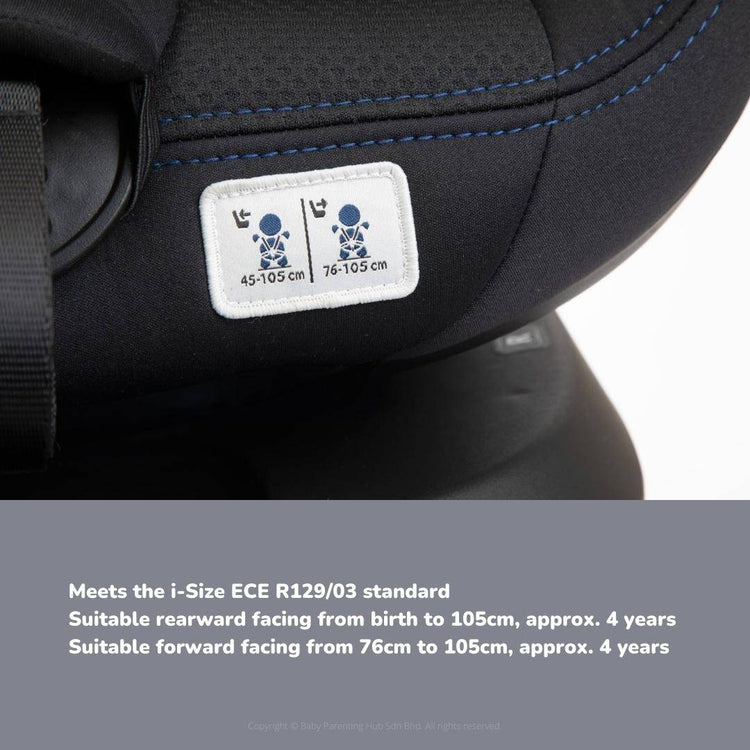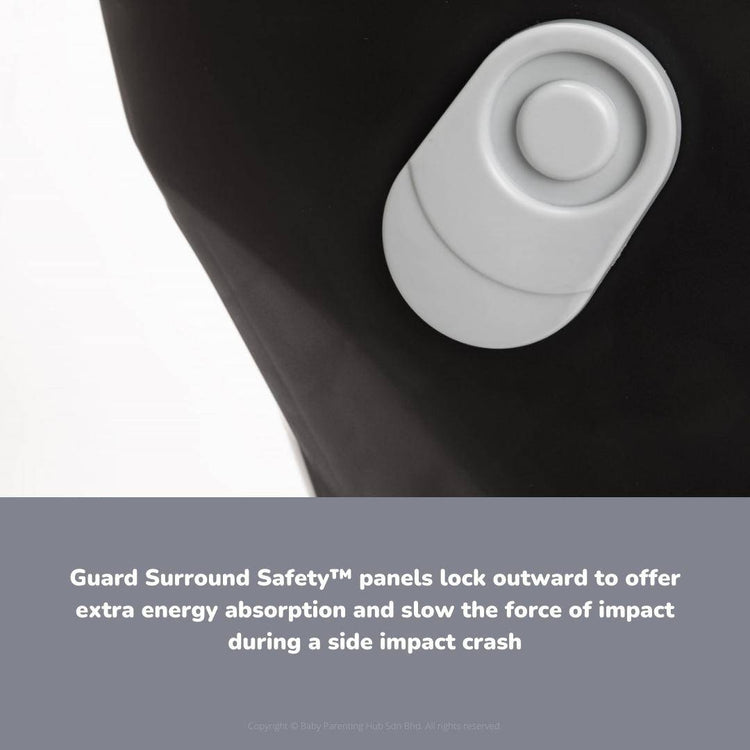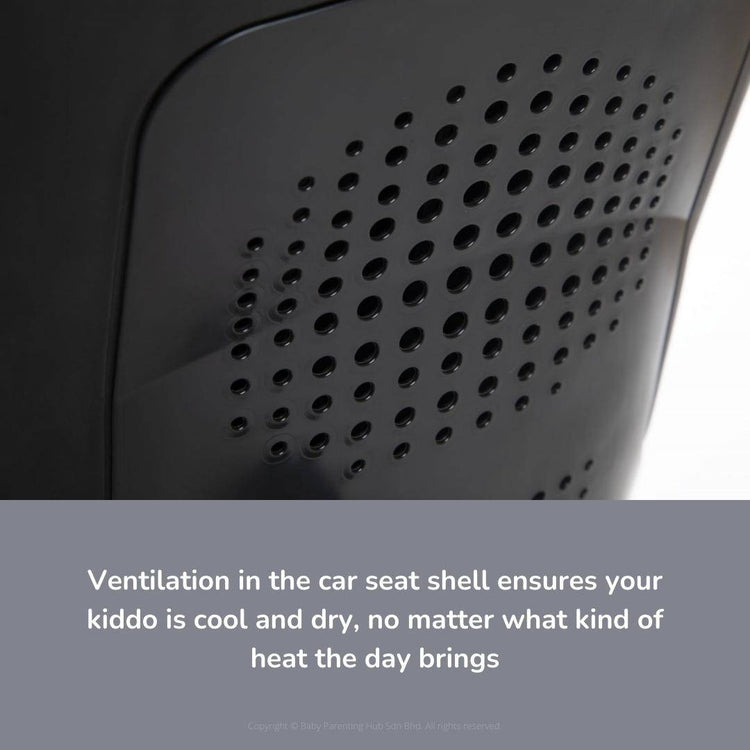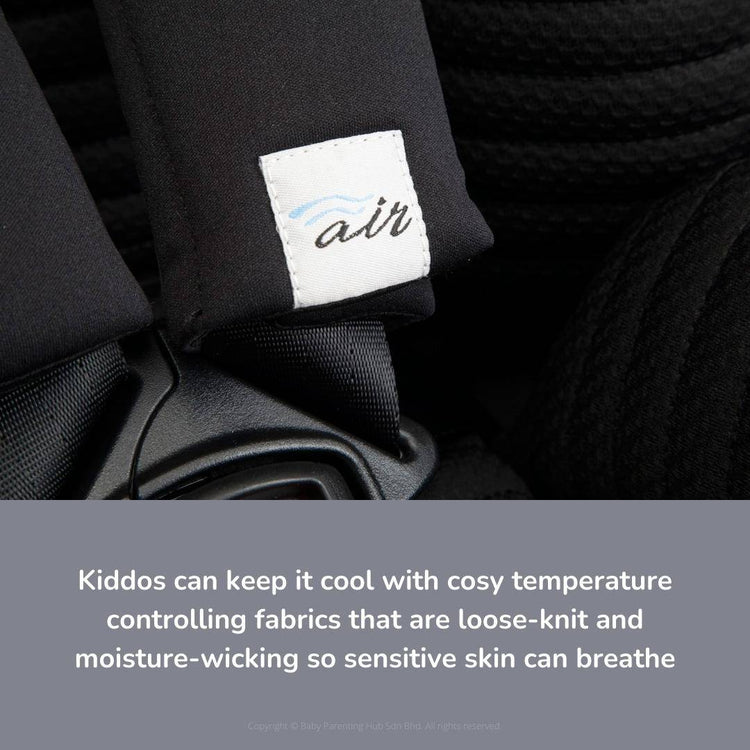 The new i-Size car seat from Chicco can be used from 0 to 4 years old, rotates 360° for freater convenience and features a removable sun visor. 
The perfect i-Size car seat for little ones, Seat2Fit i-Size Air is the car seat that takes safety, comfort, and functionality to another level. The Chicco Seat2Fit car seat is homologated according to the latest i-Size standard (ECE R 129/03) and offers the highest level of safety and ease of use.
The Chicco Seat2Fit car seat features at 360° rottion system to be able to rotate the seat and assist with placing the child in the car quickly and comfortably, while also being able to change the direction of the car seat as the child grows from rearward to forward facing position, if desired.
Installation is carried out using Isofix connectors, and the support leg offers maximum safety and stability in the car seat.
4 Incline Levels, ISOFIX Installation and Support Leg
Thanks to the ISOFIX System with support stoff, installation of the car seat is quick, safe, and easy
Rear Facing
Seat2Fit i-Size can be installed rear-facing up to 105cm to provide greater safety for the baby.
Forward Facing
Forward Facing position available from 76cm (15 months) onward
360° Rotation System
Seat2Fit i-Size rotates from bak to front with a simple twist and no need to uninstall the seat
Special Reducer
The mini reducer guarantees newborns will be comfortable and well-positioned in the car seat. 4-position recline provides added comfort and peace of mind when travelling
Sun Visor
Car Seat is equipped with a removable canopy made from a special 3D Mesh fabric that protects children from the sun's rays
Adjustable Height
The harnesses and Seat2Fit i-Size Air headrest can be adjusted with a single gesture and no need to reinstall the car seat
Lateral Safety System
The integrated side-impact safety system provides additional protection in the event of a side impact. Fit Kit adjustment kit labels tell you at a glance how children should be positioned in the car seat
Air Circulation System
The Chicco Air Collection is distinguished by the use of breathable fabrics with 3D Mesh that allows air to better circulate through the seat and keep little ones cool during their travels
i-Size Approval 45-105cm
The Seat2Fit i-Size Air Car Seat is approved according to the ECE R12/03 standard for traveling with children between:
40 and 105cm (rear-facing): installation with ISOFIX system and support leg
76-105cm (forward facing): Installation with ISOFIX system and support leg
Installation Video
Highlight
i-Size approval 45-105cm
Air circulation system
Lateral safety system
Adjustable height
Sun Visor
360° Rotation System
1 year warranty
What's in the box
1 x Chicco Seat2Fit Air i-Size (Black Air)