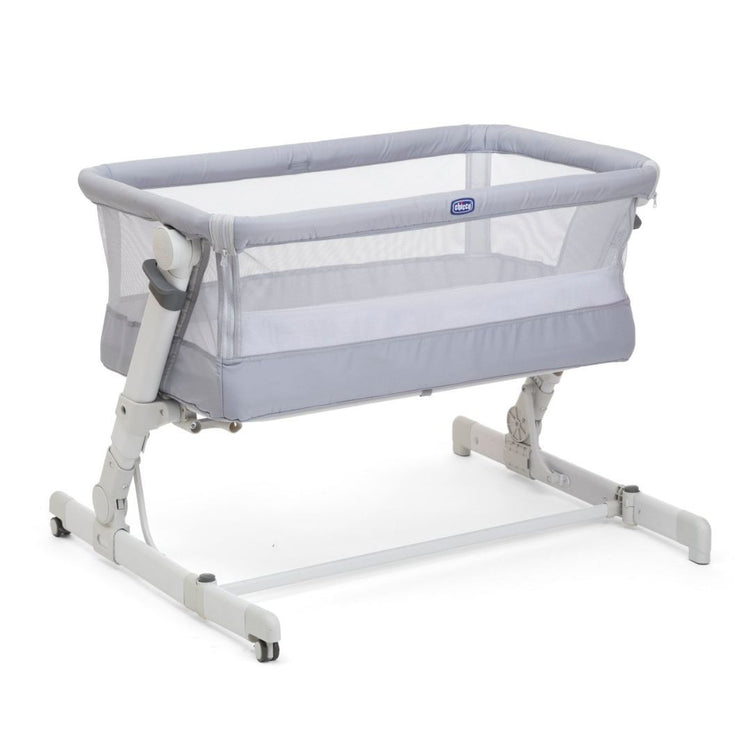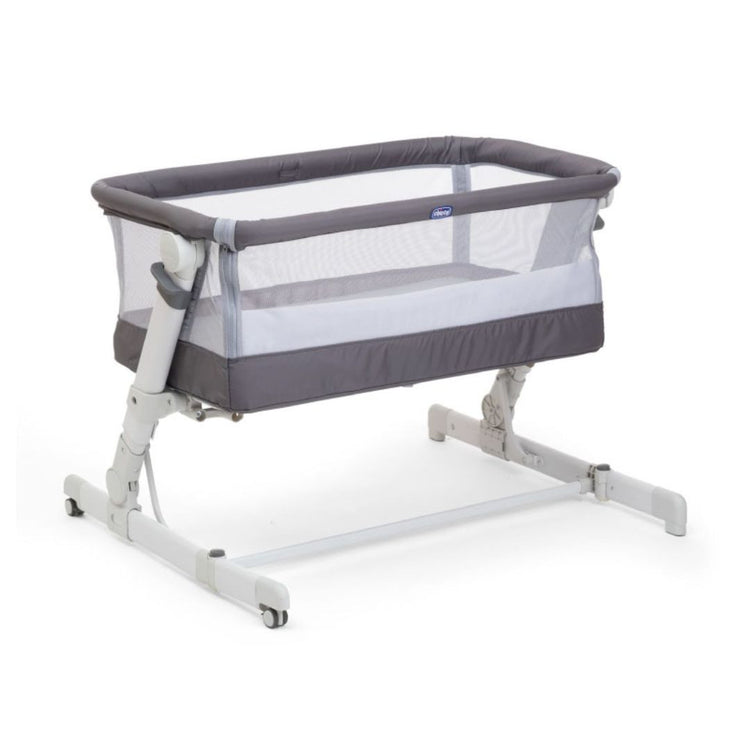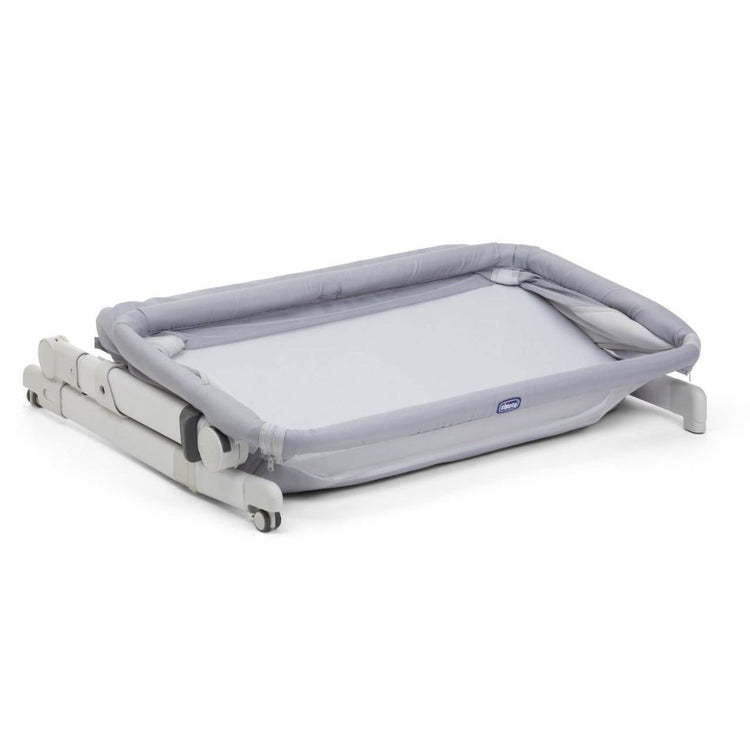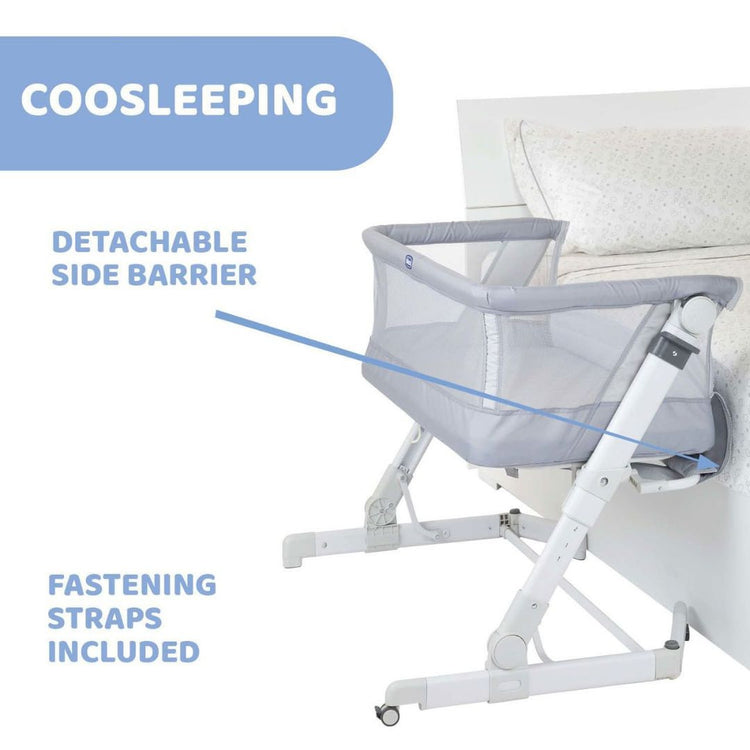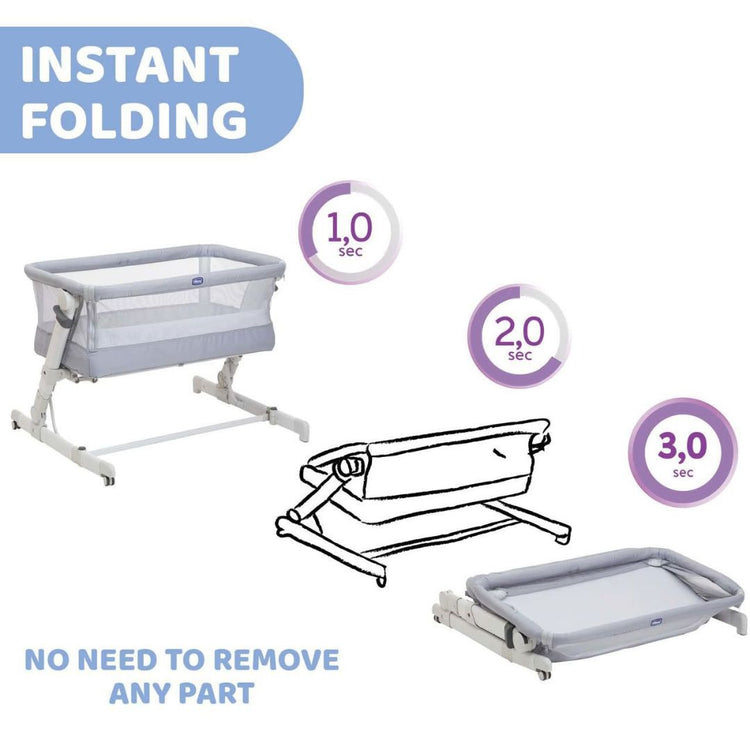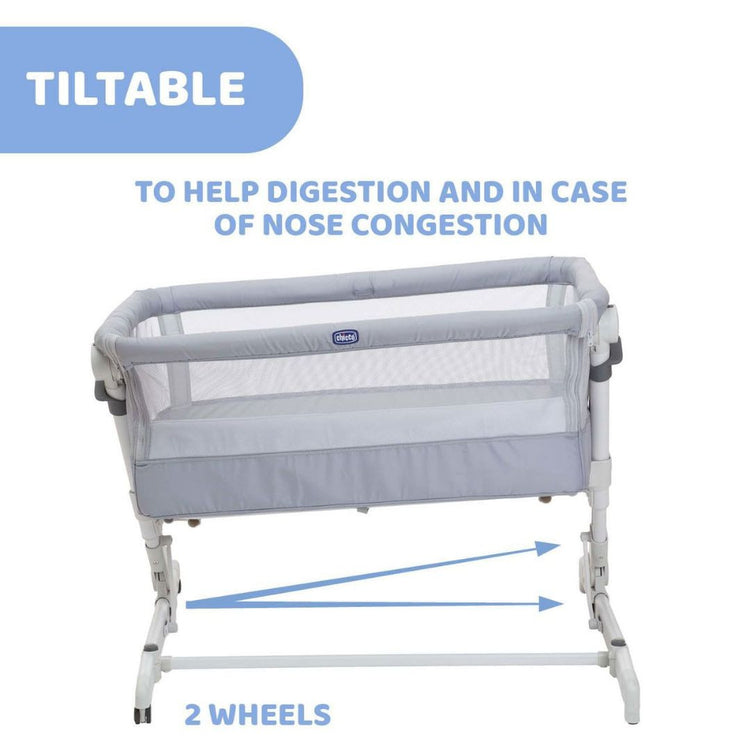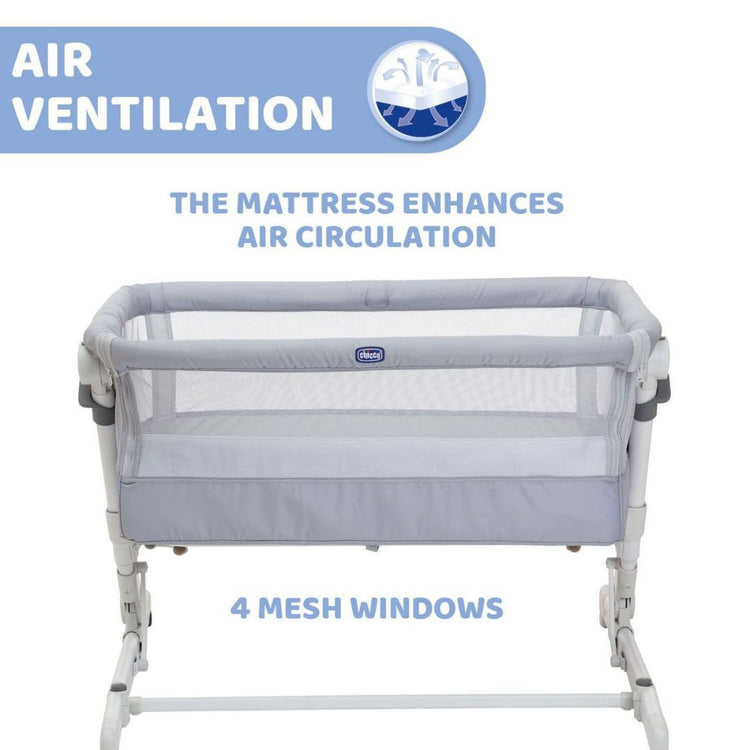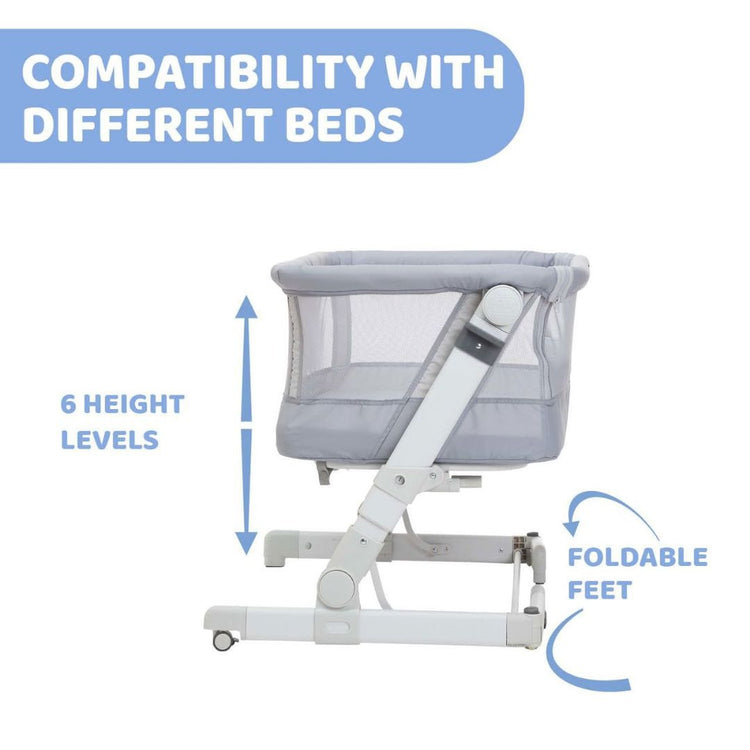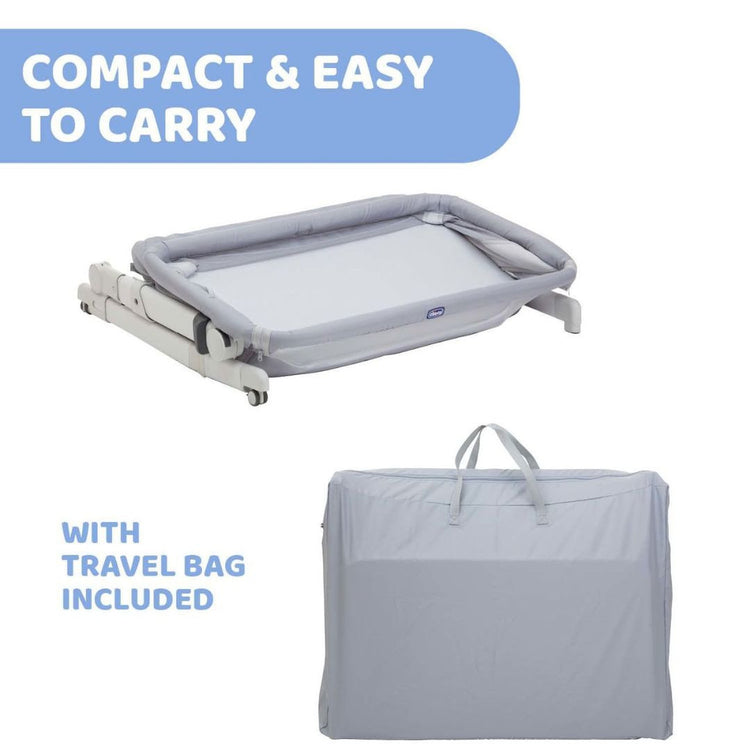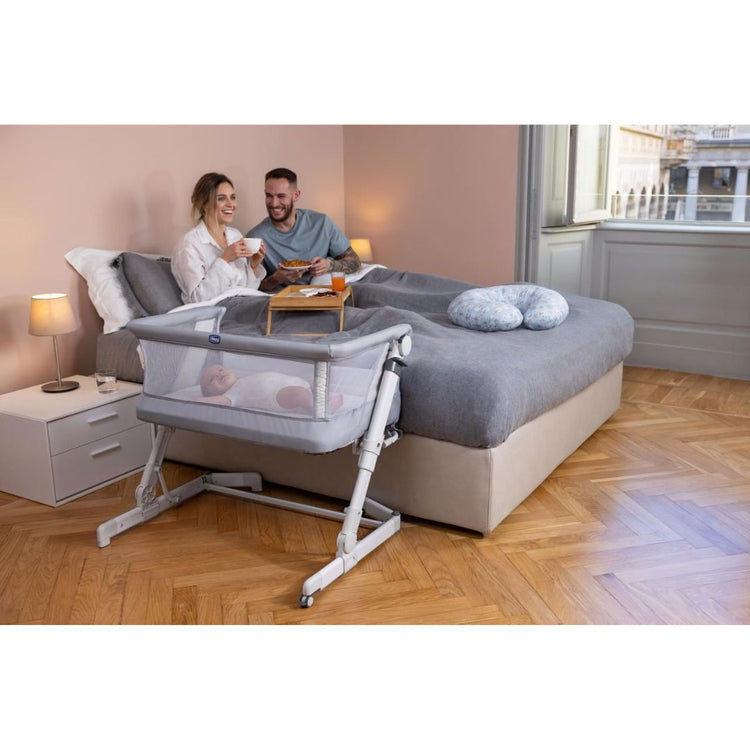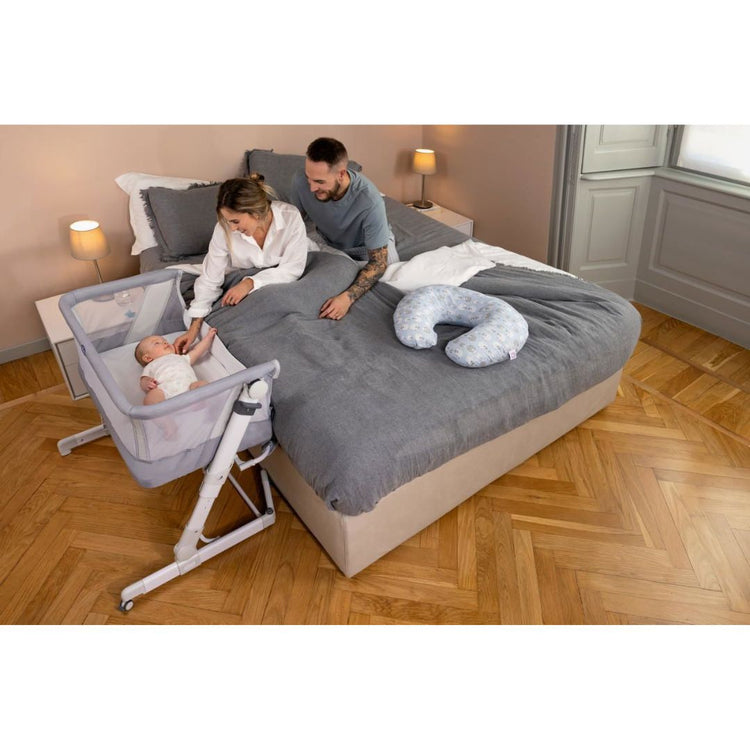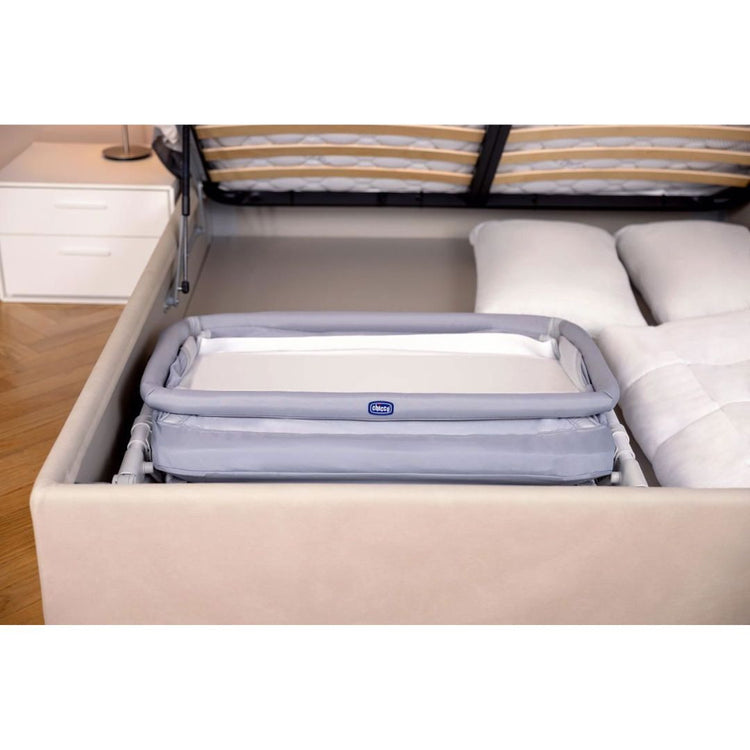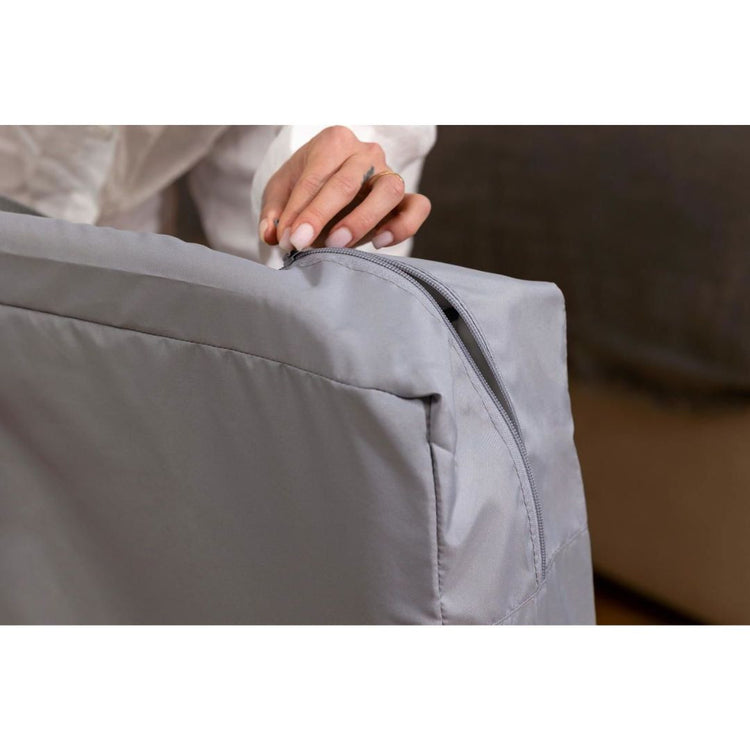 Chicco Next2Me Pop Up Co-Sleeping Crib (Newborn to 9kg)
Chicco Next2Me Pop Up Co-Sleeping Crib (Newborn to 9kg)
42
people are viewing the right now
6 sold in last 24 hours
Fast 1-2 day
Shipping
Secured
Payments
Easy
Returns
100%
Authentic
The smart cosleeper that folds up instantaneously and without removing any part!
With Chicco Next2Me Pop Up you can live the smartest cosleeping experience. Whenever, wherever.
Chicco Next 2 Me Pop Up is the ultimate co-sleeping crib with an innovative folding system that allows you to fold it down and set it up instantly, without removing the mattress or dissasembling any part. When folded it's super compact, so it's the perfect travel crib to take anywhere with its bag.
Thanks to its 6 height adjustments and foldable feet, it is compatible with most beds, even those with drawers. Its mattress is firm enough to support the baby during sleep, preventing him from sinking, as neonatololigists suggest.
Easy Fold
Innovative folding system allows you to dold down and set up the crib instantly with no disassembly required
Ventilation
The entire perimeter of the crib is covered with mesh to guarantee excellent air circulation for the baby
Mattress
The mattress has been designed to give the newborn the right support during sleep. As suggested by neonatologists, the surface where the baby sleeps must be sufficiently rigid and prevent him from sinking into it, thus ensuring the correct posture and safe sleep. 
In addition, the mattress ensures the air flow, thus reducing the baby's sweating.
Compactness
Once folded, Chicco Next2Me Pop Up is super compact, so it can be easily stored anywhere. Plus, it's the perfect travel crib. Thanks to its included bag you can take it wherever, on vacation, to the grandparents', or even for a weekend away!
Adjustable in Height
Chicco Next2Me Pop Up can be adjusted to 6 different height levels in order to better fit different beds.
Foldable Feet
The feet can be folded to attach the crib even to beds with storage compartments
Installation to the Bed
With the included straps, you can conveniently attach the crib to many different beds, to always have your baby next to you and better manage their awakenings at night. 
Maneuverable
Thanks to its 2 wheels it can be moved around the house very easily.
Tiltable
The crib can be set with 2 different height levels to improve the baby's comfort during digestion and in case of nasal congestion.
Colour

Atmosphere,

Grey Mist