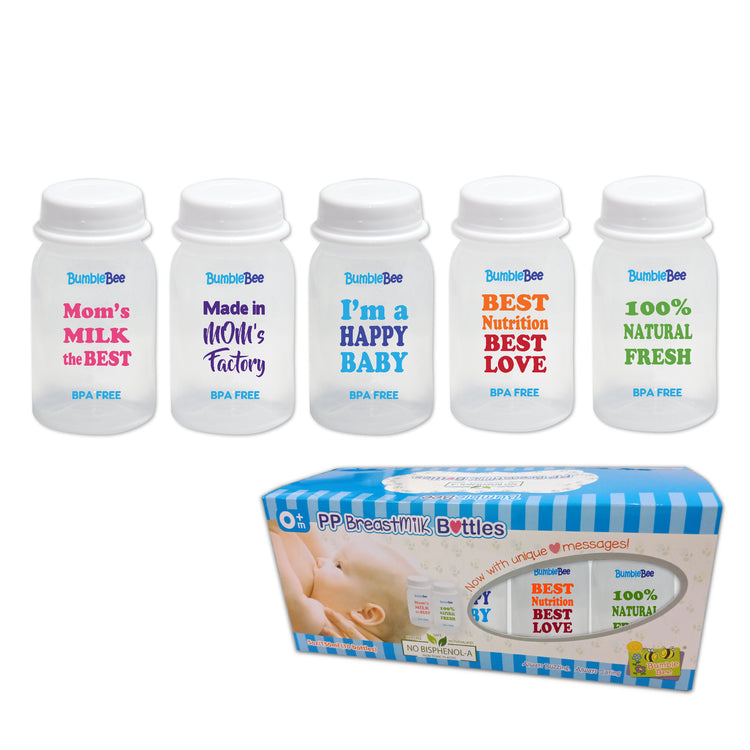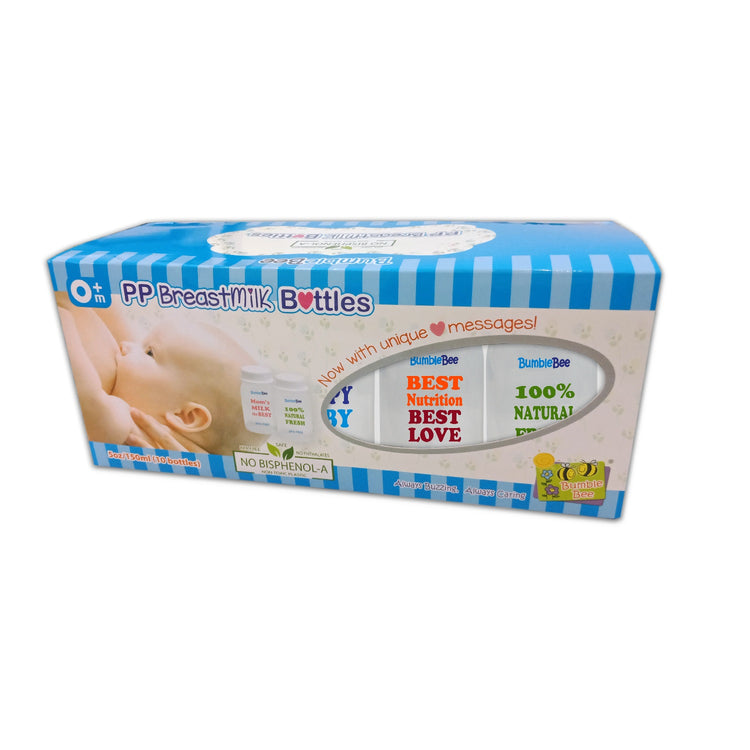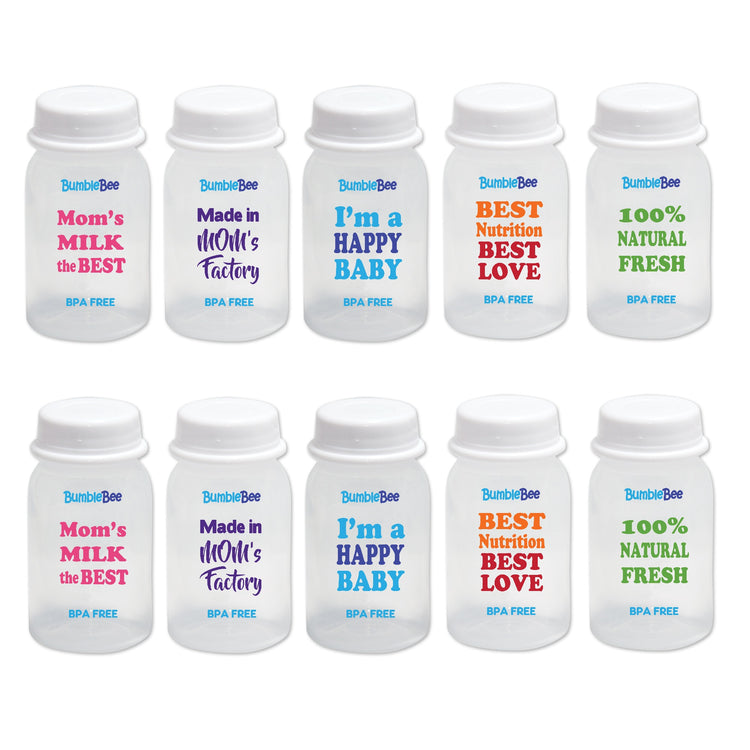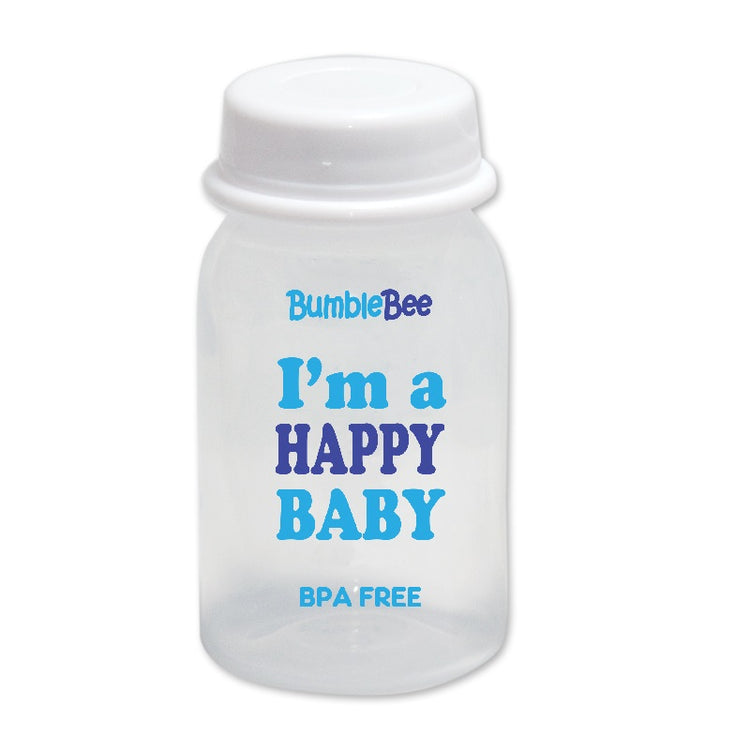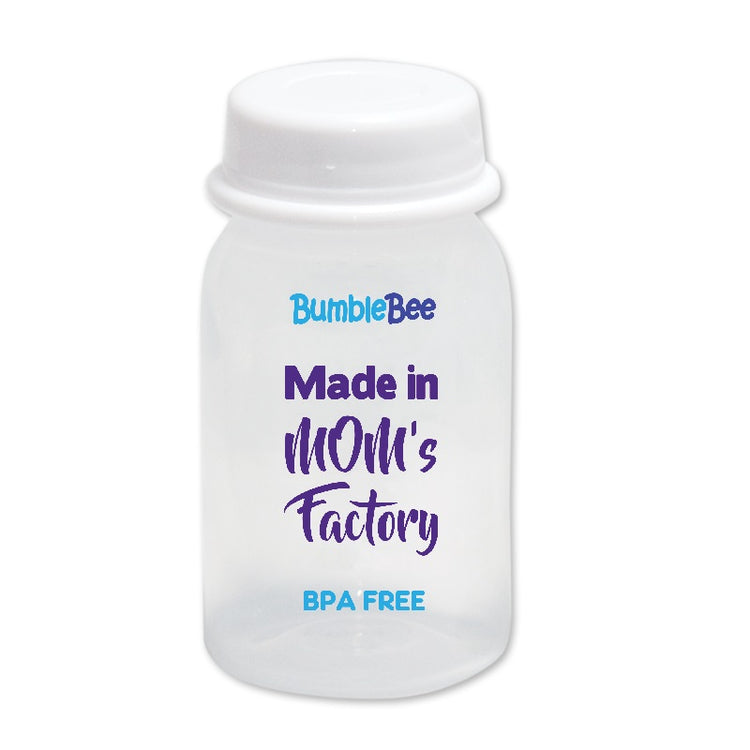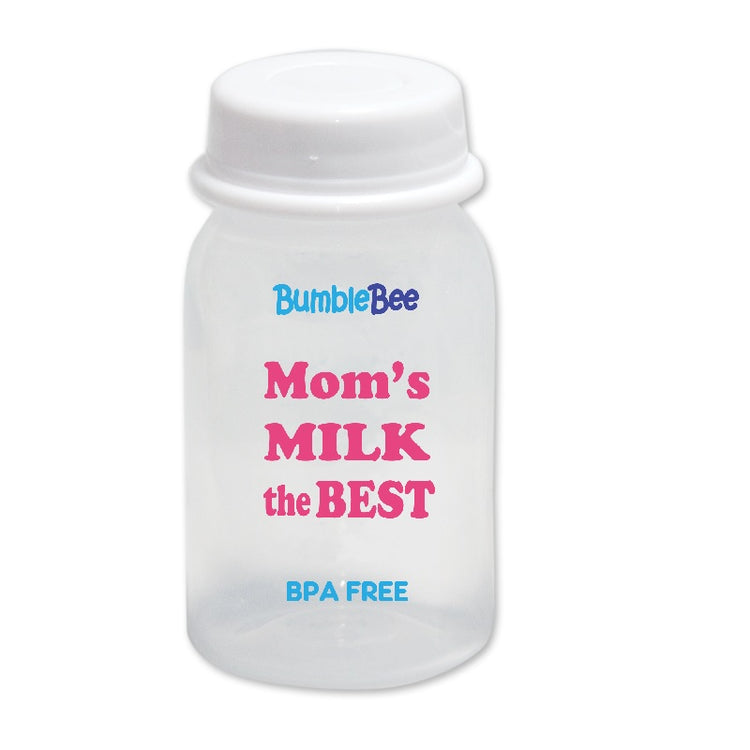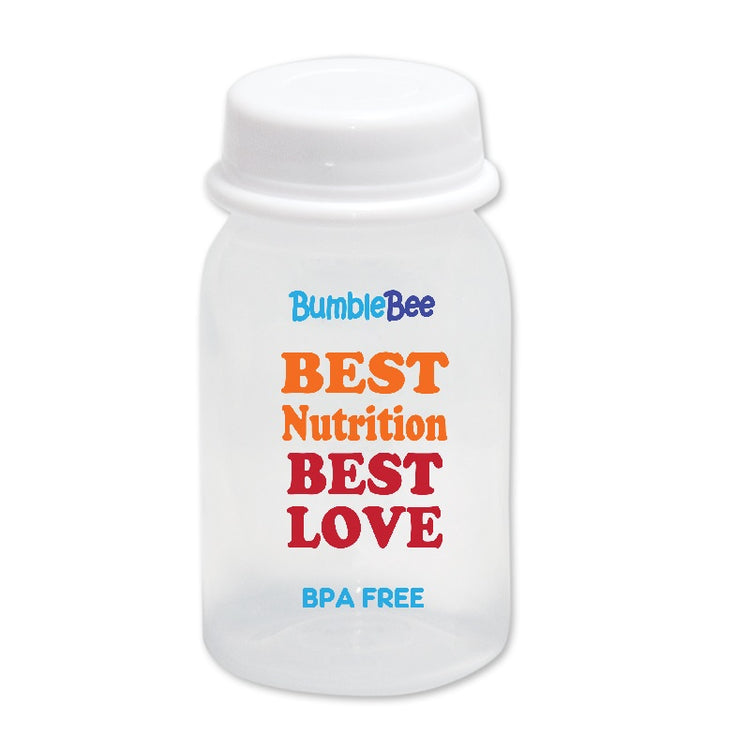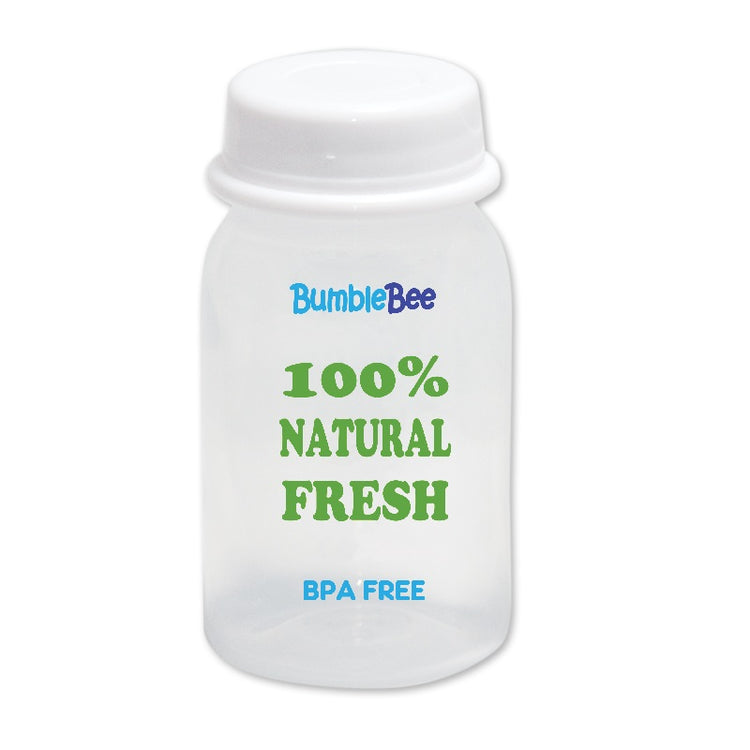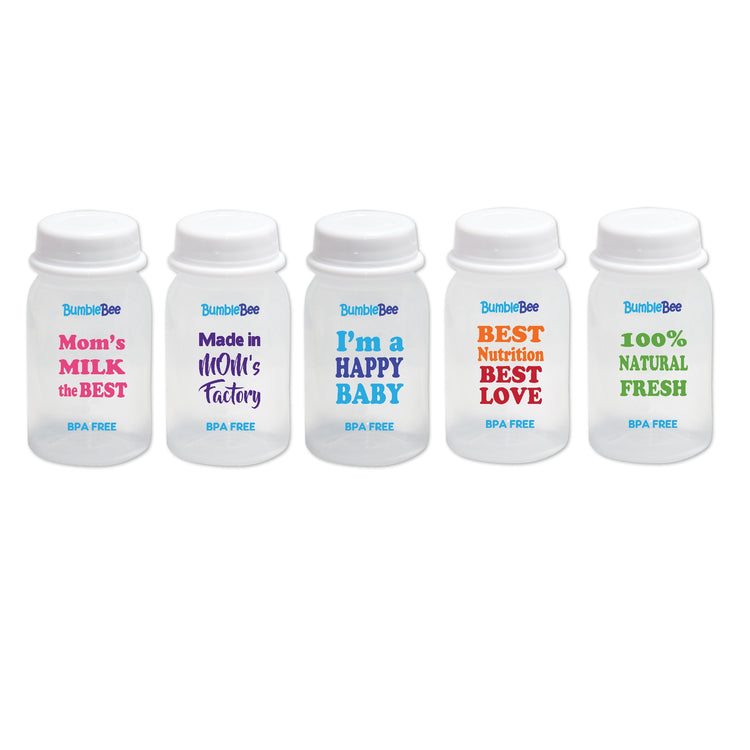 Bumble Bee: Feeding: Breast Milk Storage Bottles - 10pcs - Now with unique messages! 
 
Bumble Bee PP breast milk storage bottles are made of BPA-free polyprepylene (PP), approved by US FDA.
These bottles are compatible with major brands breast pumps and you can express milk directly into the storage bottles.
Care Instructions:
Wash all bottle parts in warm soapy water and rinse with hot water before first use
Wash with warm soapy water and rinse well after each use. Then immerse all cleansed bottles in hot water for 15 minutes and then air dry them
Replace bottle when it shows signs of wear and tear
Avoid direct contact with stove, high heat, flame and solvents
Highlight
BPA-free polyprepylene (PP)
Breast Milk Storage Bottles - 10pcs 
What's in the box
1 x Bumble Bee PP Breastmilk Bottles 150ml 10Bottles