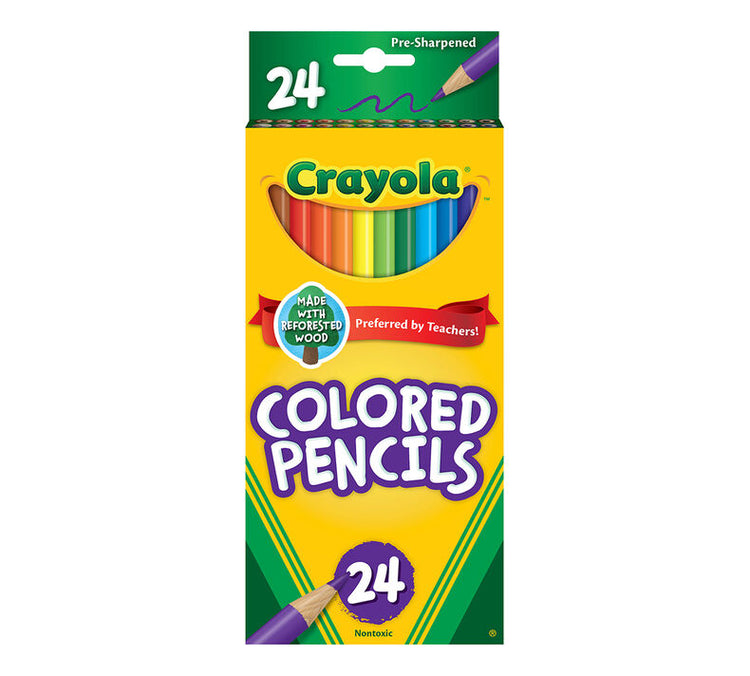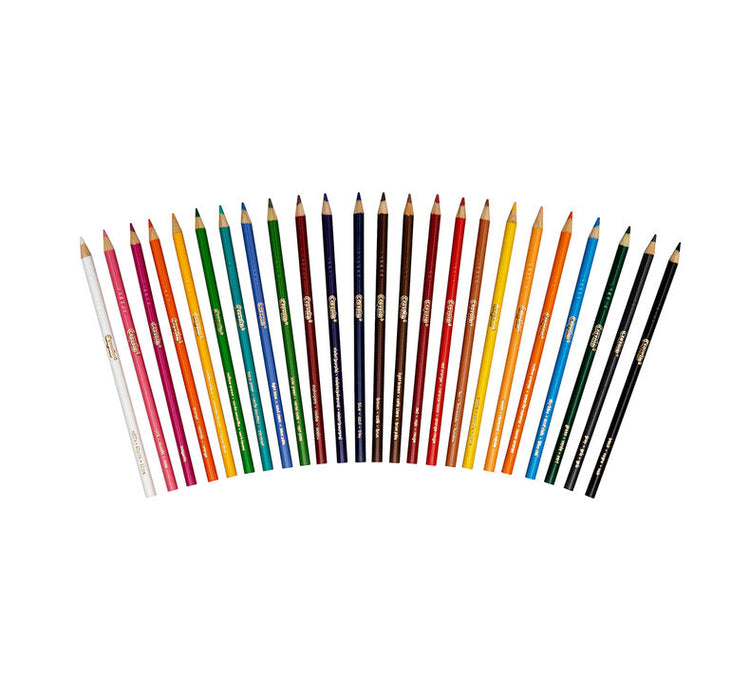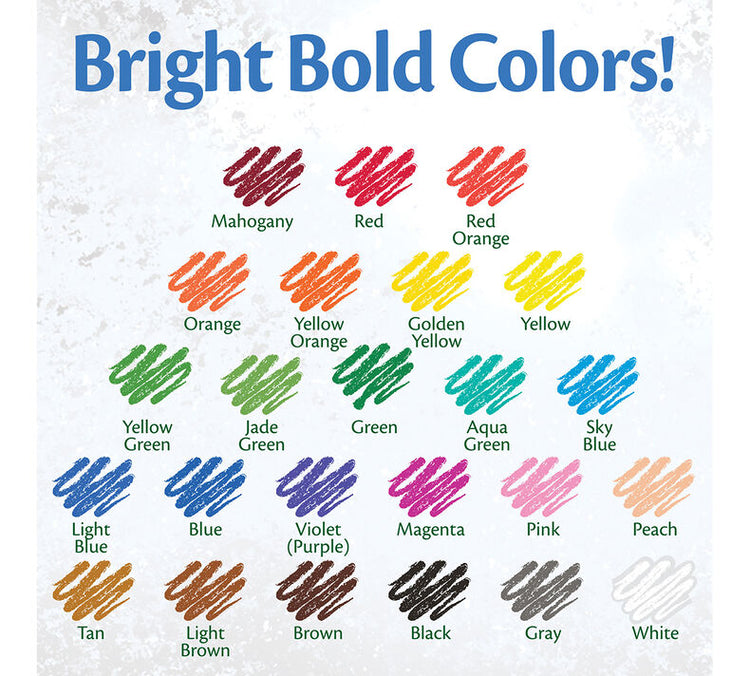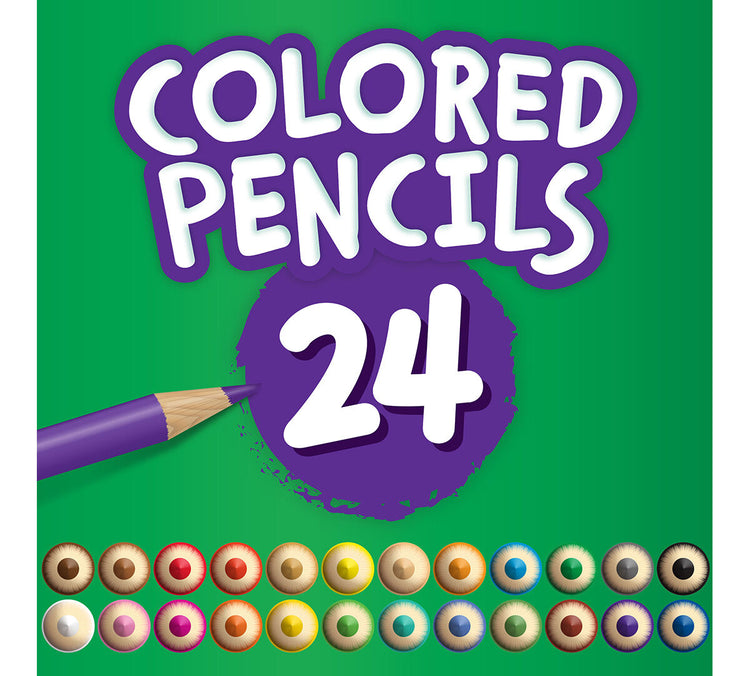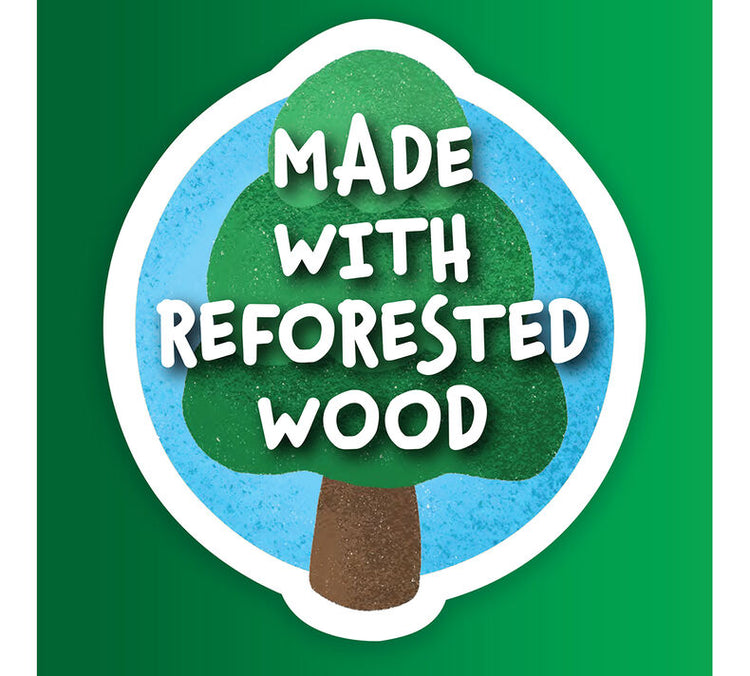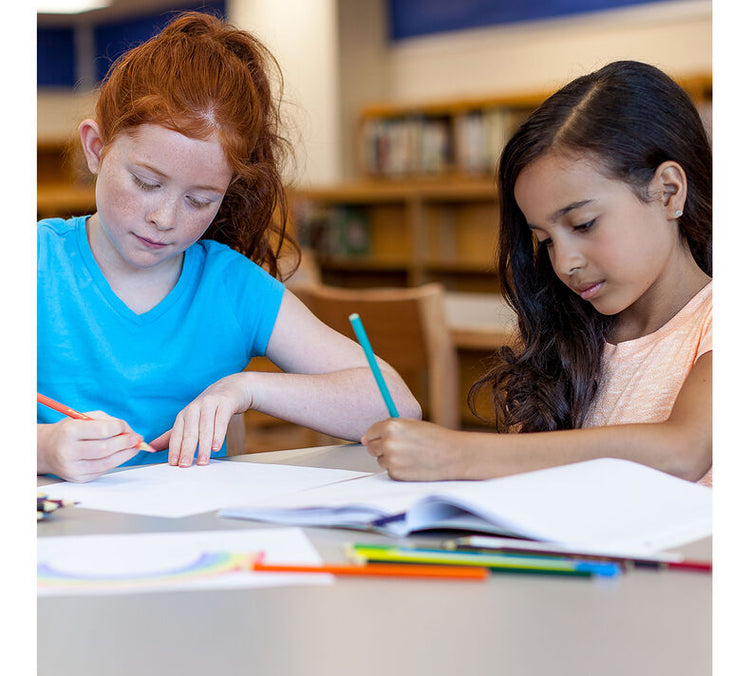 Crayola Colored Pencils (24Pcs)
Crayola Colored Pencils (24Pcs)
48
people are viewing the right now
6 sold in last 24 hours
Fast 1-2 day
Shipping
Secured
Payments
Easy
Returns
100%
Authentic
Great for use at home or school, Crayola Colored Pencils are an essential creative tool for kids. This pack of 24 pre-sharpened colored pencils contains a range of vivid colors to inspire children's self-expression and imagination. Made with thick, soft cores that won't break easily, the pencils create brightly colored lines that are perfect for school projects and creating detailed artwork.
Ideal for Home and School Projects
Colored pencils are an indispensable tool at home and in the classroom, ideal for creating and coloring maps, completing art or science projects, and making signs and labels. Crayola Colored Pencils have an easy-to-grip design for better control and are made with a thick, soft core, so they won't break easily under pressure.
Smooth Colors for Mixing and Blending
Kids will love to use these durable, vividly colored pencils. Small enough to fit in a book bag, this portable box holds a variety of colors. The smooth colors are perfect for color mixing and blending as well as for practicing more detailed techniques.
Made from Reforested Wood
Crayola Colored Pencils are created from reforested wood instead of wood from old-growth forests. For every tree used in the manufacturing of Crayola Colored Pencils, a new tree is planted.
About Crayola: Art and Imagination
Crayola art supplies and activities help children express, create, and connect through colorful play.
Package Contents
Crayola Colored Pencils, 24 Count.
Highlight
24 vivid colour pencils in a pack

Made with thick, soft cores that won't break easily

Ideal for Home and School Projects

Durable

Smooth Colors for Mixing and Blending

Made from Reforested Wood

Help children express, create, and connect
What's in the box
1 X CRAYOLA COLORED PENCILS (12PCS)