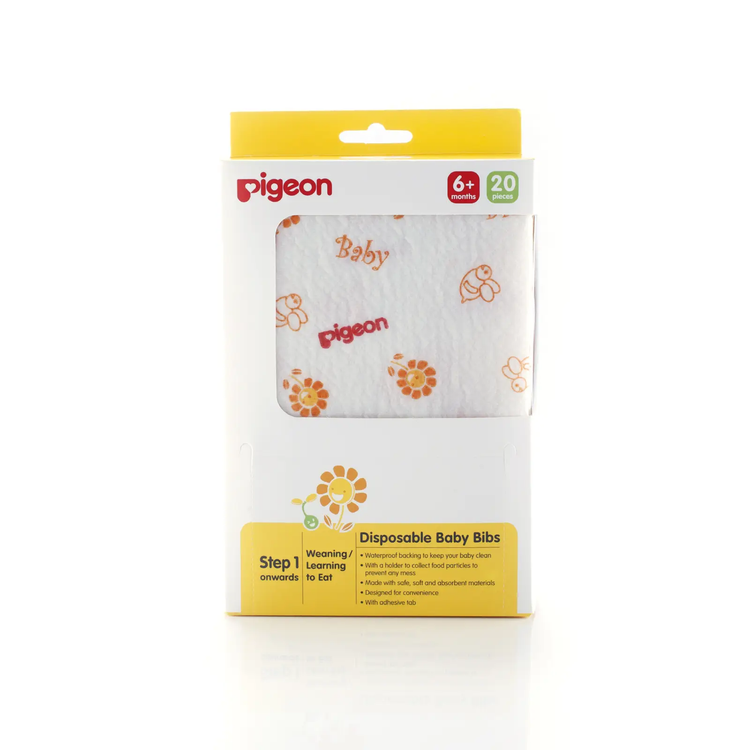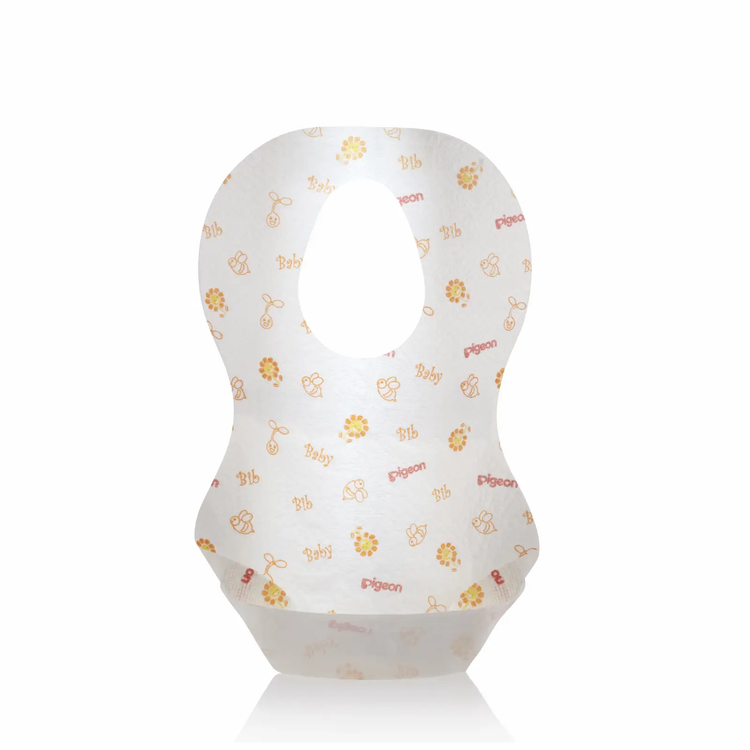 Pigeon Disposable Bibs (20Pcs)
Pigeon Disposable Bibs (20Pcs)
24
people are viewing the right now
6 sold in last 24 hours
Fast 1-2 day
Shipping
Secured
Payments
Easy
Returns
100%
Authentic
Pigeon introduces Disposable Baby Bibs to keep babies clean during mealtimes while providing convenience to mothers. This product is made of soft and absorbent material with waterproof backing to keep babies clean at all times. 

 
Easy to Use
With an adjustable self-adhesive tab at the back of bib and a front crumb pocket to collect crumbs, these bibs are great for both home and outdoor use.
 
Perfectly Safe
Developed following close observation and analysis of baby's eating behaviour, this Baby Bips is designed with safety aspects for your baby in mind.
 
About Pigeon
Pigeon, a widely known company, has been recognized by generations of parents and their babies as one of the leading worldwide manufacturers of baby care products. Pigeon help families lead a much healthier and enjoyable lives as it is committed to delivering the finest quality care products.
Self-adhesive tab at the back of the bib for easy fitting and adjustment
Soft material will not hurt baby's neck
Easy, comfortable and light
Ultra absorbent, quilted material with waterproof backing
Crumb holder to keep baby free from food crumbs
3 ply
Highlight
Self-adhesive tab at the back of the bib for easy fitting and adjustment
Soft material will not hurt baby's neck
Easy, comfortable and light
Ultra absorbent, quilted material with waterproof backing
Crumb holder to keep baby free from food crumbs
3 ply
What's in the box
1 X PIGEON DISPOSABLE BIB (20PCS)